26 Feb. 2021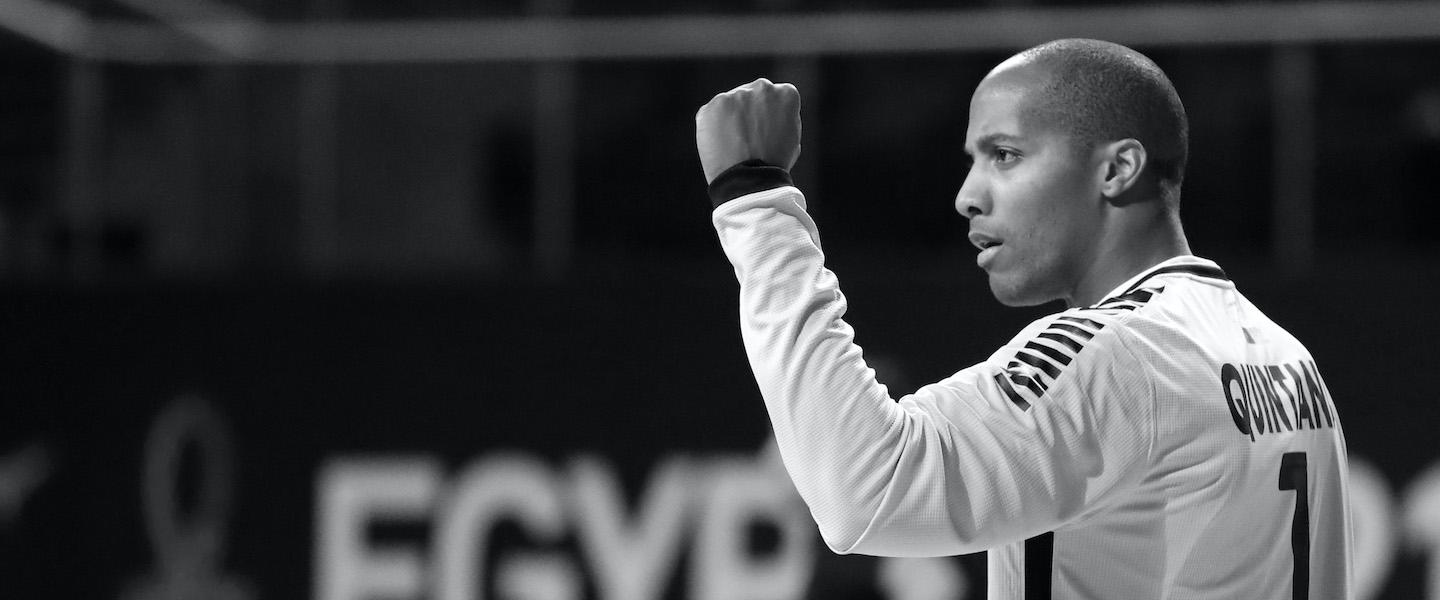 Portugal men's national team and FC Porto goalkeeper Alfredo Quintana passed away at the age of 32 on Friday, just a month after representing the national team at the 27th IHF Men's World Championship. 
Born in Cuba, Quintana came to Portugal in 2009 and has played for Portuguese powerhouse FC Porto for the last 12 seasons. Quintana has also donned the Portuguese national shirt since 2014, after becoming a Portuguese citizen. 
Quintana has been a driving force for Portugal's rise in the last years on the global handball stage, being a critical piece for Paulo Pereira's side at both the EHF EURO 2020, where Portugal finished sixth, and at Egypt 2021, where the Portuguese side earned their best-ever result at an IHF Men's World Championship, placing 10th.
A mobile goalkeeper despite his height of 2.01m, Quintana excelled at saving penalties, but was also a modern shot stopper, with a keen eye on the goal as well, scoring twice at the EHF EURO 2020 and three times for FC Porto in this season's EHF Champions League Men.
At Egypt 2021, Quintana saved 34 shots for a 24% saving efficiency, and together with fellow goalkeeper Humberto Gomes he lifted Portugal into the top 10 teams of the competition.
Sadly, at a training session for FC Porto on Monday 22 February, Quintana suffered a cardiac arrest. He was immediately attended by paramedics and transported to a local hospital in Porto.
One day earlier, Quintana scored two goals for Porto in the Portuguese league, in the match against Aguas Santas, which they won 34:26.
Both FC Porto's football team and handball rivals Benfica and Sporting CP sent get-well wishes for Quintana during their training sessions or official games, yet the Portuguese goalkeeper could not pull out one more amazing save. The damage had been too intense for his body.
"I have been fighting since I was a child. I am not a survivor. I am an extraordinary warrior," said Quintana in 2020, with the words resounding even harder now.
Quintana was supposed to help Portugal qualify for the Olympic Games for the first-time ever, as Pereira's side will take on France, Croatia and Tunisia in Montpellier from 12 to 14 March in the Tokyo Handball Qualification 2, with the first two teams progressing to Tokyo.
"I would have never imagined to talk about Alfredo Quintana for such a reason. I do not have words that can explain what I feel now. Greatness, but also vulnerability as humans has no limits. We shared many great moments together and it is hard for me to accept that he will no longer be with us. He will be missed as a player, but above all, as a person spreading joy and enthusiasm," said Portugal men's national team coach, Paulo Pereira to the Handball Federation of Portugal (FAP) website.
"There is news that we should not have. Alfredo Quintana left us abruptly. It is not fair. We will never forget him. I remember the conversation we had last August. Every word he said was a demonstration of love for handball, for his family, for his daughter. In every word, he left a sign of commitment in everything he was involved in," added FAP President Miguel Laranjeiro.
IHF President Dr Hassan Moustafa and the IHF would like to express their sincere condolences to the family and friends of Alfredo Quintana, to FC Porto and to the Handball Federation of Portugal.
A mensagem que nunca pensámos partilhar: o nosso querido Alfredo Quintana partiu hoje. Serás para sempre lembrado como um dos nossos. Um verdadeiro Dragão. Descansa em paz, Eterno Quintana!

?⚪#FCPorto #FCPortoSports pic.twitter.com/3bEf1714gO

— FC Porto (@FCPorto) February 26, 2021