27 Aug. 2019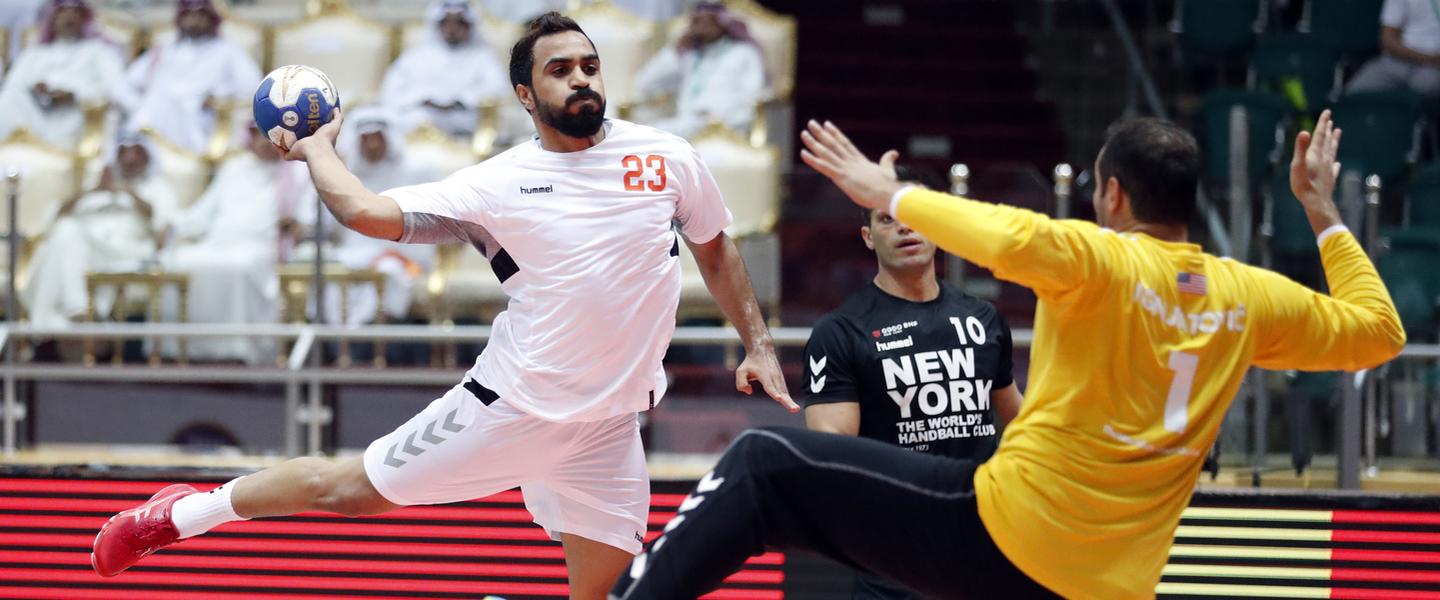 Al Mudhar followed THW Kiel to the quarter-finals at the 2019 IHF Men's Super Globe thanks to a decisive victory over New York City in the second qualification match on Tuesday August 27. The Saudi team were clearly in control throughout the game, taking an 11-goal lead into the break and booking a quarter-final ticket that was never in doubt at the final whistle.  
QUARTER-FINAL QUALIFICATION
Al Mudhar (KSA) vs New York City (USA) 33:13 (16:5)
After a strong start from Al Mudhar, New York City managed to fight back to a two-goal distance, 6:4, at the 10-minute mark – but from that point on, there was no question who the winner of the encounter would be. Helped by a solid 5-1 defensive system supported by a big game from goalkeeper Mohammed Abdrbalhussain, the Saudi team moved ahead to 8:4 at the end of the first quarter and 11:4 in the 19th minute when NYC called the first time-out. 
Already it was clear the task was going to become increasingly difficult for New York, however, a change in keeper helped stem the flow of Al Mudhar goals a little. Jackson Jonas Justimiano came into goal for NYC towards the 20-minute mark, and went on to make seven saves (58% rate) up until the half-time break. However, Abdrbalhussain was more decisive, as he left the court for half-time with a total of nine saves off just 14 shots faced. 
At half-time the difference between the sides was apparent, with NYC managing five goals in the 30 minutes. Despite their advantage, Al Mudhar had relied heavily on their starting team, with just six scorers in the opening half. In the second period, Al Mudhar coach Zouheir Messaoud rotated his bench more extensively, leaving his key players some opportunity to rest ahead of the quarter-final match versus Vardar on Wednesday. 
When Abdrbalhussain was replaced late in the second half, he had a total of 10 saves at 55%.  
It was not until the 45th minute that NYC reached double digits, with Sayed Anwar Shalaby taking the score to 23:10 on a penalty. But with such a distance at that point, the quarter-final berth was decided long before that moment. 
Player of the match: Mohammed Abdrbalhussain, Al Mudhar