20 Mar. 2023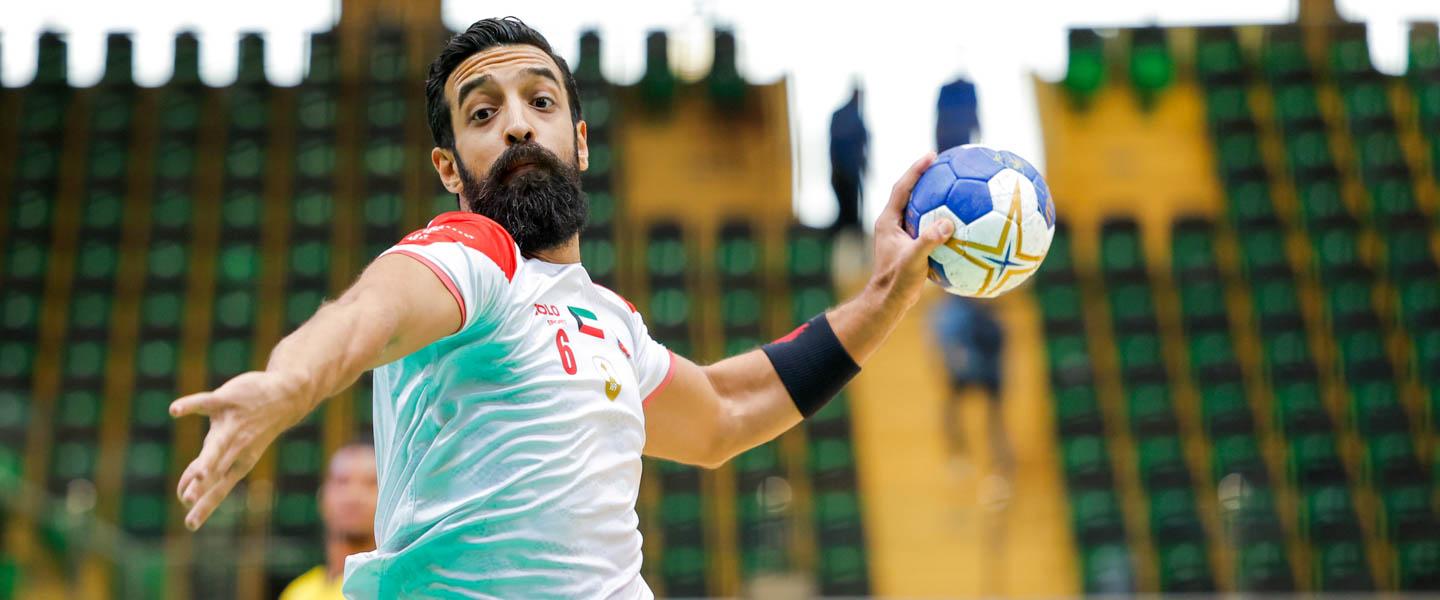 Al-Kuwait capped off an exciting 39th edition of the Gulf Clubs Handball Championship, snatching the title in a crunch final against Bahraini side Al-Najma in a tight 29:27 win and taking their first title in the competition.
Eight teams took part in the competition, hosted in Bahrain between 8 and 17 March, with two sides from Kuwait – Al-Kuwait and Salmiya – two sides from Bahrain – Al-Najma and Al-Ahly – and one from Oman – Al-Ahly Sidab – Saudi Arabia – Al-Safa – Qatar – Al-Arabi - and the United Arab Emirates – Al-Sharjah – fighting for the title.
The draw had country protection, which meant that each group had one team from Bahrain and Kuwait each, with the reigning champions Al-Najma featuring in Group A, where they swept their opposition, taking wins against Al-Salmiya, Al-Arabi and Al-Ahly Sidab.
In the other group, Al-Kuwait lost the match against Al-Ahly but bounced back against Al-Safa, taking a 26:25 win to take first place in the group after Al-Safa and Al-Sharjah drew in a crunch match.
The top two sides from each group progressed to the semi-finals where Al-Kuwait dominated Qatari side Al-Arabi, 25:21, while Al-Najma extended their winning streak to four matches after outplaying Al-Sharjah (35:25), looking like prime candidates to win the trophy.
Playing at home while boasting a more experienced roster, including backs Ahmed Elahmar and Hassan Kaddah, loaned for the competition from Egyptian side Zamalek, Al-Najma were clear favourites. Still, they went down (14:15) at the break.
They bounced back to take a 24:22 lead with 10 minutes to go, but Al-Kuwait had their share of experience in the likes of backs Angel Hernandez and Frankis Carol Marzo, the latter being the top goal scorer of the 2021 IHF Men's World Championship.
Al-Kuwait never relented and took back the lead thanks to a Hernandez goal while goalkeeper Mohamed Amer, who had an immense game, saved a shot from Kaddah as Ali Saleh, Kuwait's right wing, converted a fast break to set the final score of the match (29:27).
Kuwait, who featured in the 2022 IHF Men's Super Globe, won the competition for the first time in their history while Najma had to settle for second place, with Al-Sharjah finishing in the third place with a 32:29 win against Al-Arabi.