06 Aug. 2019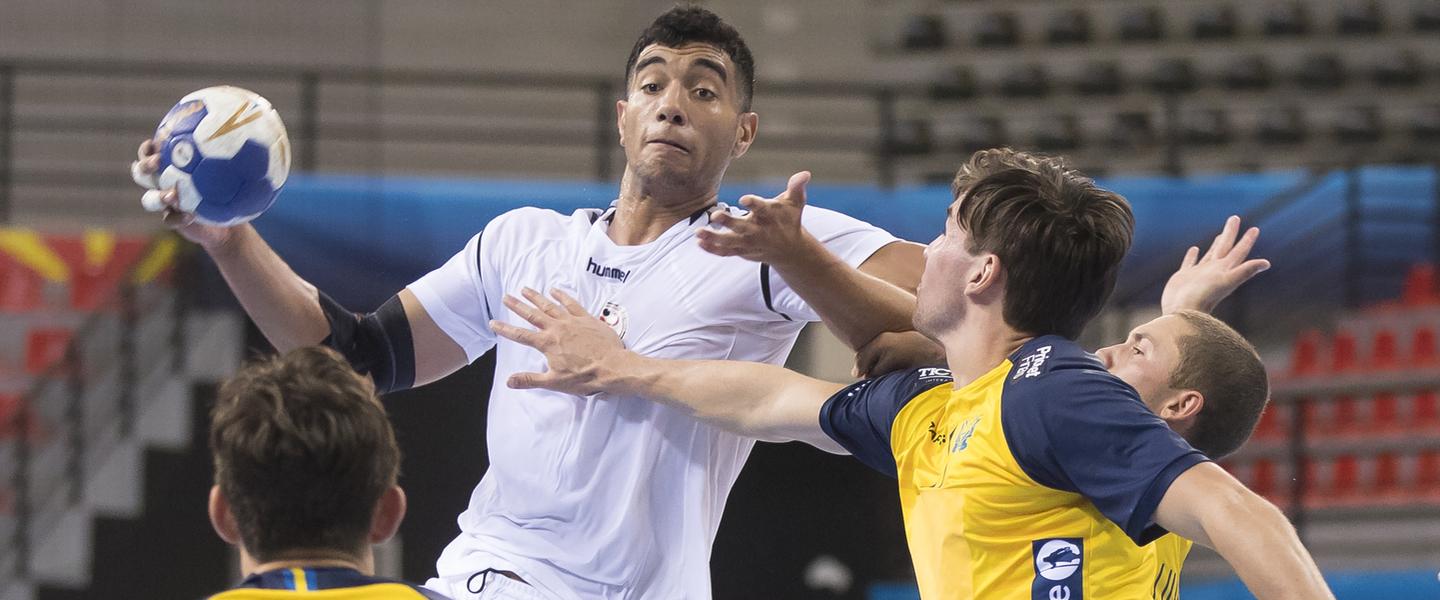 Egypt wasted no time making a statement that they intend to follow in the footsteps of the U21 side that reached the medal round at the 2019 IHF Men's Junior World Championship, starting their Youth World Championship campaign with a victory over U18 EHF EURO 2018 champions Sweden on Tuesday in Sport Centre "Jane Sandanski". 
GROUP B
Sweden vs Egypt 29:32 (15:16)
With four players who claimed the bronze medal at the 2019 IHF Men's Junior World Championship also playing for the U19 side at North Macedonia 2019, it is clear that the African title holders will be a team to watch in Skopje. They proved that fact with a three-goal victory over the European champions in this generation, Sweden, in their round one match in Jane Sandanski. 
When the game began, Sweden immediately found themselves in trouble. The Scandinavian side managed just one attempt on goal in the first six minutes, while Egypt created an early edge at 4:1. By the end of the first 10 minutes however, Sweden had closed the deficit, 5:5, and took the lead at 9:6 at the end of the first quarter. 
It was then Egypt's turn for concern, as they fell behind as clear as six goals, at 14:8 in the 22nd minute. The African side managed to reduce the score line a touch before a time-out called by Sweden proved the turning point for Egypt. In the last five minutes of the half after the time-out (15:11), Egypt allowed Sweden no goals while they scored five to take the lead right before the break. 
A change in keeper was crucial for Egypt, with Abdelrahman Mohamed Homayed, who was one of the team at Spain 2019, coming in late in the first half. Homayed made some important saves in the opening minutes of the second period, which allowed his side to tighten their hold on the game. 
However, Egypt could not pull ahead by more than four goals, and Sweden threatened to decrease the deficit as the end of the match approached. Inside the final 10 minutes, Egypt were still in command on the score board but could not afford any errors that would create opportunities for Sweden to come back, as the Scandinavian side stayed close at 26:29 with six minutes remaining. 
However, Egypt held on and when Ahmed Hesham Elsayed scored his sixth goal for 31:26, the two points were decided. 
Player of the match: Ahmed Hesham Elsayed, Egypt