08 Sep. 2023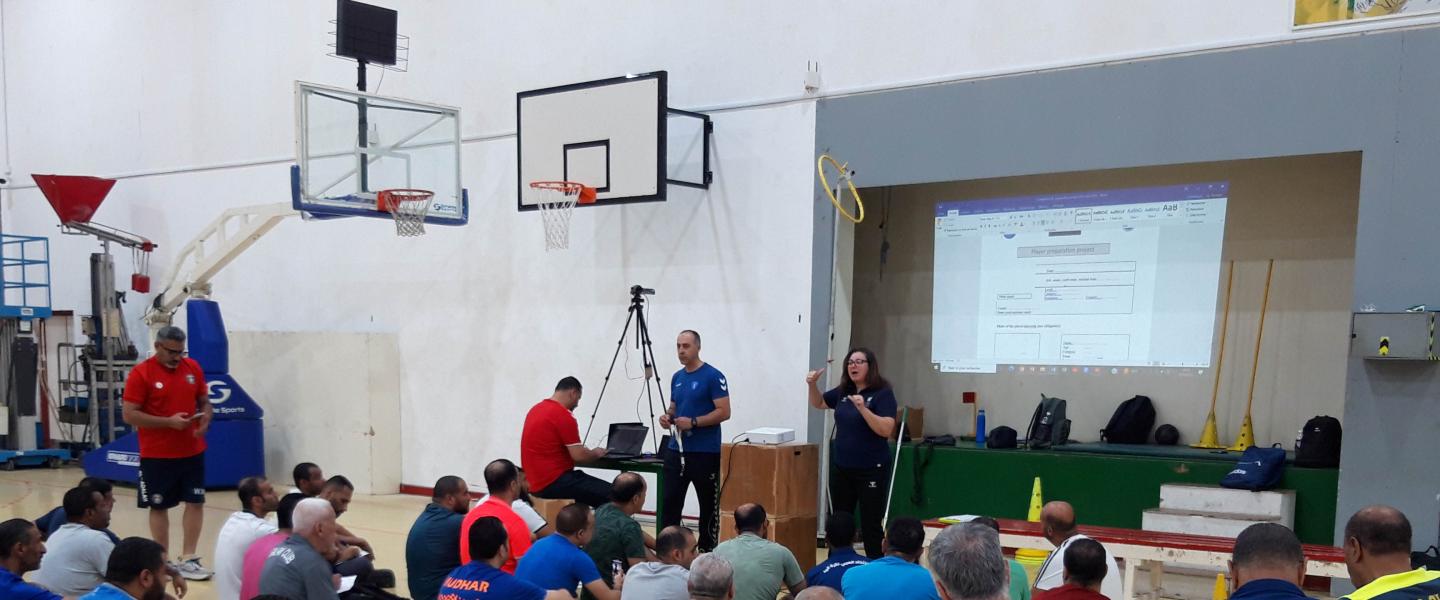 Dammam, Saudi Arabia was the site of an IHF C Licence coaching course held in August for Arabic handball federations. 87 coaches representing eight countries in the region took part in the course, with participants primarily from Saudi Arabia, Tunisia and Egypt, along with Yemen, Kuwait, Qatar, Algeria and Syria. 
"The attendance of the sessions was very good, with enthusiastic and proactive behaviour," reported course supervisor and IHF lecturer Dr Zoltán Marczinka. "The participants had experience in playing and coaching at different levels, from teaching youth players to coaching national teams."
The 10-day programme included 70 teaching units, with 40 focused on theory and 30 on practical. The course culminated with assessment, after which 81 of the participants received their IHF C Licences. 
In a post-course survey, the participants highlighted the knowledge enrichment, with specific mention of training and coaching philosophy. The participants also had the opportunity to provide feedback on what might be done better, towards consideration for future courses. In terms of what the course influenced regarding changes in personal coaching style, participants highlighted training of young-age players and the importance of and methods for conducting physical fitness tests. 
The course was conducted mainly in Arabic, led by IHF lecturers Dr Nahla Boudhina from Tunisia, Professor Khaled Hammouda and Dr Marwan Ragab from Egypt, and Bob Zermani from Germany, under the supervision of Dr Marczinka.