14 Aug. 2019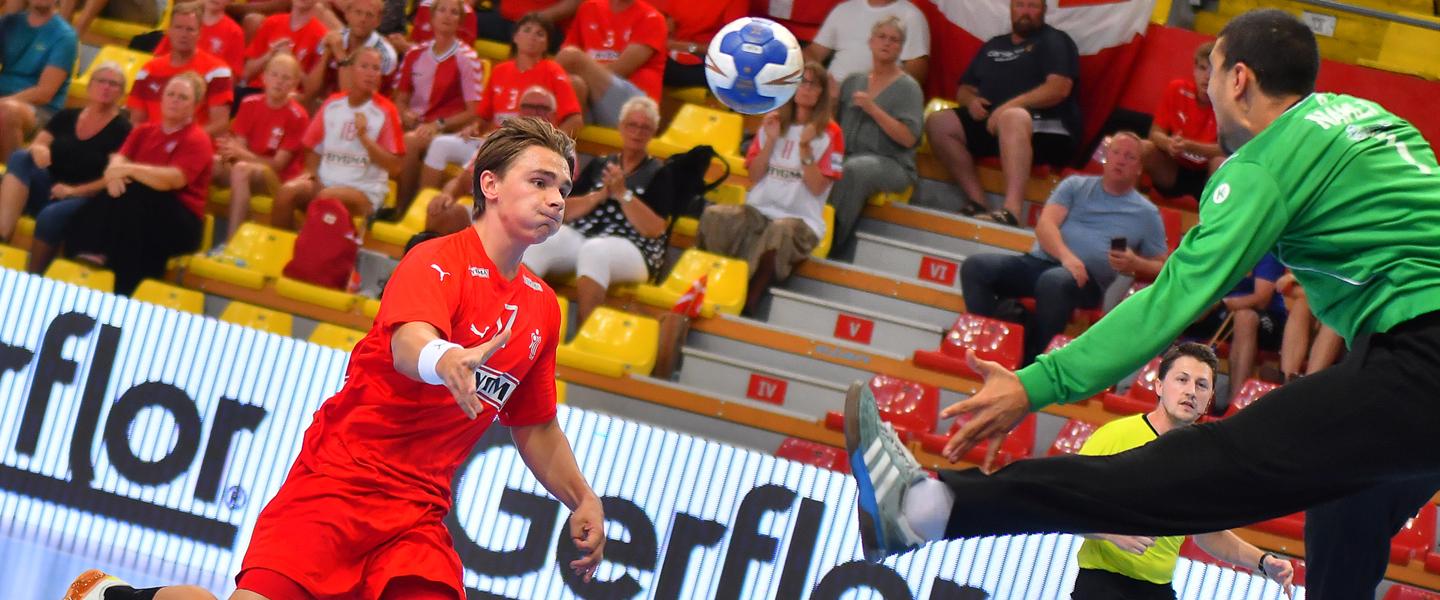 Tunisia never led against Denmark in the third eighth-final of the day at the Boris Trajkovski Arena in Skopje, North Macedonia.
Just after the 10th minute, the Danes broke free of their North African rivals, going on to open up an eight-goal lead to comfortably see out the win and qualify through to the quarter-finals of the 2019 IHF Men's Youth World Championship.
EIGHTH-FINAL
Denmark vs Tunisia 30:25 (19:12)
Boris Trajkovski Arena, Skopje
The Danes racked up their sixth win in a row in Skopje, easily defeating Tunisia, who never led the match. The Europeans were able to fully rotate their squad of 16, which included two new replacements in Jon Katballe Christensen and Matias Campbell.
Despite the two new additions, Denmark functioned like a slick machine, ending with 13 different scorers and a 44% save rate from goalkeeper Sven Bro Rughave (14 from 32) who ensured his side had something to build on as Tunisia desperately tried different tactics to break through the big red wall.
Their final figure of just 25 goals from 48 shots highlights how much the European side shut up shop and with five minutes left of the half, Denmark were 17:9 up.

A seven-goal half-time lead followed (19:12) with the difference continuing until just a few minutes from the end, when Tunisia had a brief run. This meant they were better in the half (13:11) overall, but the damage had been done a long while before and they now await their placement match fate tomorrow.
"We controlled the match from the start," said Denmark's coach Simon Sorensen to DHF.dk after the match. "Thanks to good saves from our goalkeeper Svend Rughave and standing strong in defence, we created a head start fairly quickly."
With Tunisia out now, it means that Egypt are the sole non-European representative in the quarter-finals.
Best player of the match: Mads Hoxer Hangaard (DEN)
Photo: WCH 2019 / Filip Viranovski