14 Oct. 2021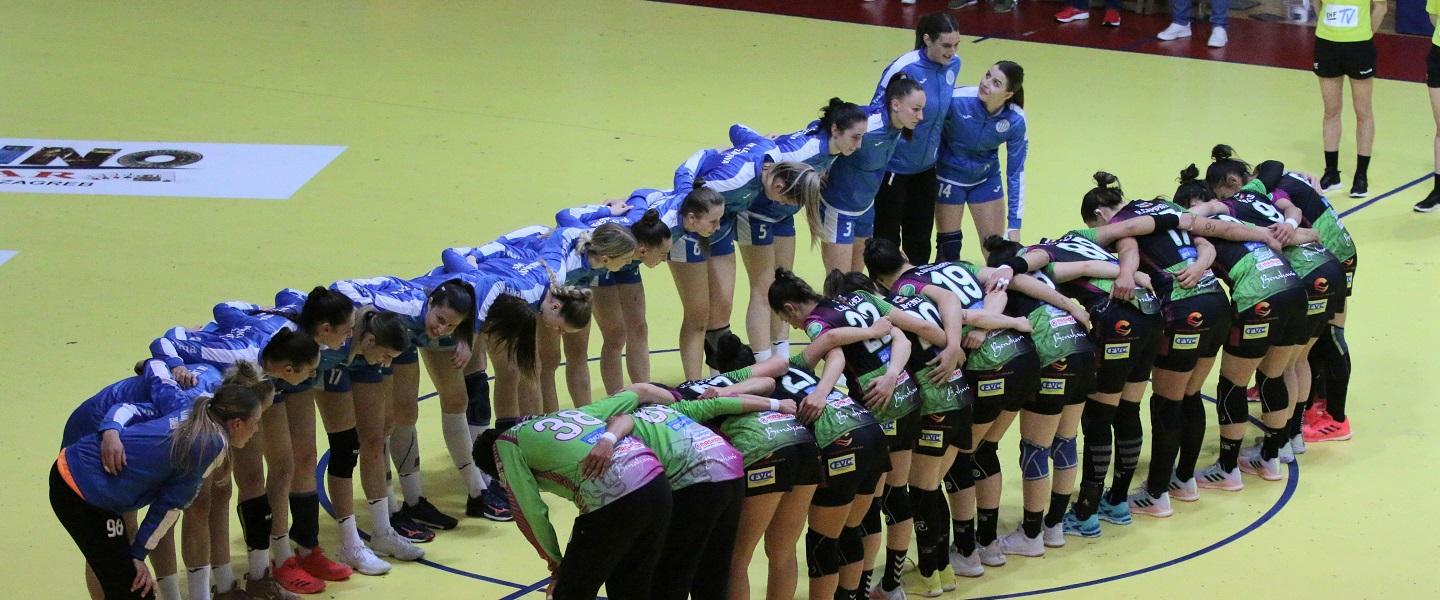 The third-tier competition in the European women's club handball pyramid, the EHF European Cup Women, throws off today (14 October), with 50 teams at the start in Round 2, drawn into 25 pairs, with the winners of the double-headers progressing to the next round.
Seven other sides, including the reigning champions, Costa del Sol Malaga, have been seeded directly into Round 3, based on the seeding list. 
The other teams directly seeded into the next round are Club Balonmano Elche, from Spain, Serbia's ZRK Naisa Nis, Dutch team Cabooter Handball Venlo, Turkish side Ankara Yenimahalle BSK, Portugal's Madeira Andebol SAD and COR Victoria-Berestie from Belarus.
Teams from 23 countries will take part in Round 2, spanning from Portugal to the Faroe Islands, with their eyes on the Round 3 berths.
The first games will be played on 14 and 15 October, when Slovenian side ZRK Mlinotest Ajdovscina will host Swedish side Kristianstad Handboll, who are making their debut in European competition.
An interesting comeback will be made by former North Macedonian powerhouse WHC Vardar Skopje, the DELO EHF Champions League finalists in 2017 and 2018. After their disappointment in 2018, Vardar changed their outlook and decided to focus on growing young talent, rather than collect a team full of stars.
Back after a three-year hiatus in the EHF European Cup Women, Vardar will play against Kosovar side KHF Pristina, with the second leg due to be held in Skopje on 23 October.
The most decorated team taking part in this season's EHF European Cup Women, Rocasa Gran Canaria, who won the trophy in 2016 and 2019, when the competition was named the Women's EHF Challenge Cup, will take part in Round 2, playing against Portuguese side A.R.C. Alpendorada. The first leg will be played in Spain on 16 October, while the second is in Portugal, one week later.
The first 10-placed domestic leagues in the Women's EHF Club Competition 2021/22 ranking, do not send teams in the EHF European Cup Women.
EHF European Cup Women 2021/22: Round 2
ZRK Bekament Bukovicka Banja (SRB) vs Valur Iceland (ISL)
ZRK Despina Prilep (MKD) vs Skara HF (SWE)
Alí-Best Espresso Mestrino (ITA) vs DHC Slavia Praha (CZE)
A.C. PAOK (GRE) vs IBV Vestmannaeyjar (ISL)
KHF Prishtina (KOS) vs WHC Vardar (MKD)
HSC Kreuzlingen (SUI) vs UHC Stockerau (AUT)
HC DAC Dunajska Streda (SVK) vs ZRK Borac (BIH)
HB Dudelange (LUX) vs WHC Metalurg (MKD)
AC Life Style Handball Erice (ITA) vs Maccabi Arazim Ramat Gen (ISR)
AEP Panorama (GRE) vs Azeryol (AZE)
roomz JAGS WV (AUT) vs Jomi Salerno (ITA)
RK Hadzici Interlogistic (BIH) vs IUVENTA Michalovce (SVK)
JuRo Unirek VZV (NED) vs KHF Ferizaj (KOS)
WHC Cair Skopje (MKD) vs H71 (FAR)
BT Füchse Powersports (AUT) vs LK Zug Handball (SUI)
ACME-Zalgiris Kaunas (LTU) vs Westfriesland SEW (NED)
H.V. Quintus (NED) vs Alavarium Love Tiles (POR)
KHF Istogu (KOS) vs KA/Por (ISL)
HK Hodonin (CZE) vs HC Galychanka Lviv (UKR)
Dicken (FIN) vs SSV Brixen Südtirol (ITA)
A.E.S.H. Pylea (GRE) vs Izmir BSB SK (TUR)
HRK Grude (BIH) vs TJ Sokol Pisek (CZE)
Kristianstad HK (SWE) vs ZRK Mlinotest Ajdovscina (SLO)
Rocasa Gran Canaria (ESP) vs A.R.C. Alpendorado (POR)
KHF Vushtrria (KOS) vs Spono Eagles (SUI)
For more information about the competition, visit the European Handball Federation website.
Photo: Costa del Sol Malaga