28 Aug. 2020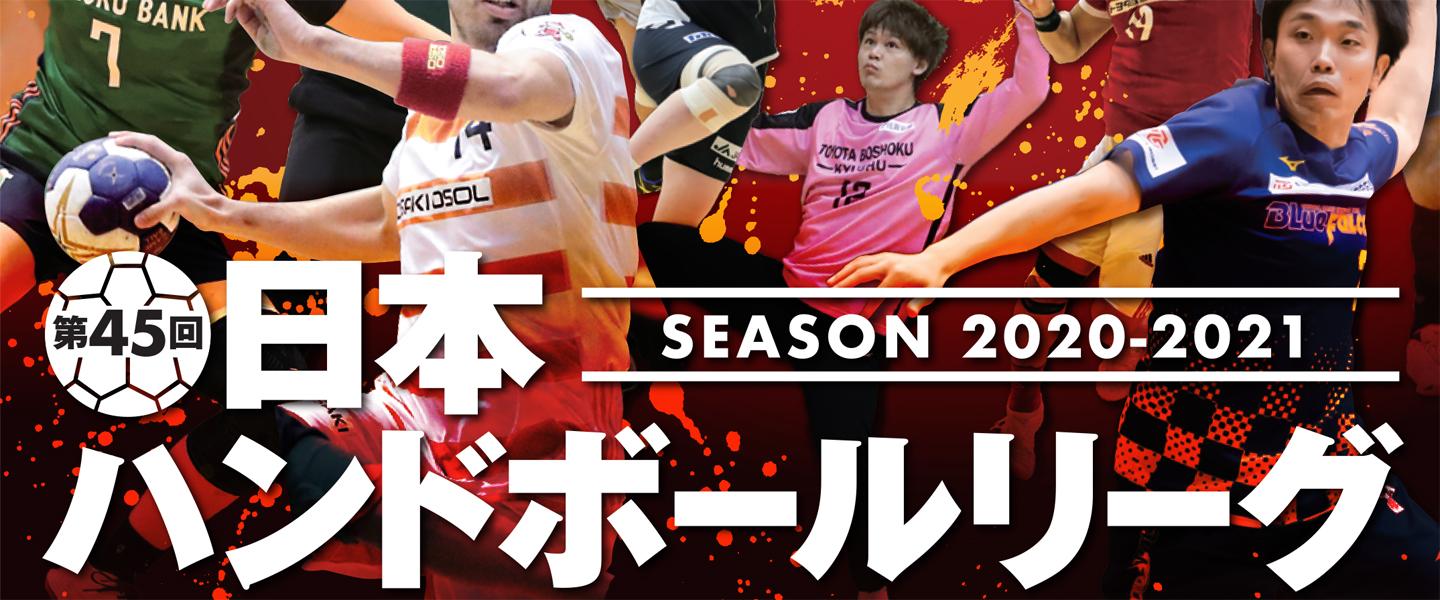 The 45th edition of the Japan Handball League (JHL) throws-off tomorrow (Saturday 29 August) as men's and women's teams in the Asian nation start the 2020/21 season-quest for a national title.
Teams and dates in an important year
11 men's teams and nine women's teams will take part in their respective leagues with 182 games to be played in total – 110 for the men and 72 for the women. 
The regular season runs from 29 August 2020 to 28 February 2021, with the top four teams in each league then moving through to the play-offs, scheduled for 12 to 14 March at the Komazawa Gymnasium in Tokyo.
Men's league
Teams:
Toyota Motor East Japan
Osaki Electric
Hokuriku Electric Power
Daido Steel
Toyota Auto Body
Toyoda Gosei
Wakunaga Pharmaceutical
Toyota Boshoku Kyushu
Ryukyu Corazon
Golden Wolves Fukuoka 
Zeekstar Tokyo
Osaki Electric, the reigning champions, are the team to beat this season. Their title was deserved, even with the curtailed league, as they were seven points clear of their nearest rivals, Daido Steel, and had lost just two of their 26 games up to that point.
Osaki – who also won the 40th, 41st and 42nd editions of the league and finished runners-up in the 39th and 43rd editions – have pulled off a big transfer coup ahead of the new season, signing Japan's key national player, left wing Remi Anri Doi. He returns to Japan after seven years playing for Chambéry SMBH and then Chartres MHB28 in France, where he is known as Rémi Feutrier.
Doi's father described Osaki Electric as the "Paris Saint-Germain" of the Japanese league, and after discussions with national coach Dagur Sigurdsson about what would be the best move for the player ahead of Tokyo 2020, he will play once again in the league as part of a team which also features national teammates Yukihiro Shibayama, Hirkoki Motoki and Hiroyasu Tamakawa. Doi was named in the All-star Team of the 2020 AHF Men's Asian Championship, held in January.
2019/20 runners-up Daido Steel have also made a big signing, with the addition of the multi-award and championship winning former Republic of Korea international Jung Soo Young. The right back captained the Unified Korea team at the 2019 IHF Men's World Championship and has played his entire club career in Korea. He also played against Japan in the first match for then new Japan coach Sigurdsson.
The 34-year-old left-hander joins Japanese national goalkeeper Yuki Kubo and centre back Yuto Agaire in a team which is desperate to get back to the top of the podium after winning the league nine times in 10 seasons (30th-39th editions).
At the other end of the spectrum, 'Zeekstar' will make their league debut. According to their website, 'Zeek' was "inspired by the sound of 'Sieg', which means 'win' in the home country of handball, while 'Star' reflects their aim of being '…a strong team that firmly accumulates winning stars'". 
They promise to "create a new business model born from 'IT x Sports' by making full use of the state-of-the-art technology and exploring sports entertainment".
The new team features 15 players directly from university and six experienced players, including the marquee signing of the 31-year-old left back Hiroki Shida, who was captain of Japan from 2015-2019 and played in five IHF Men's World Championships. He is also joined by the experienced centre back Ryosuke Shinmei, who has played for German side SG DHFK Concordia Delitzsch II.
The 43rd edition of the men's league saw Toyota Auto Body win their first-ever title, after finishing in the top three for the previous seven seasons, and they have a number of national team players including left wing – and club captain – Naoki Sugioka, line player Kenya Kasahara, left back Kitazume Asumi, right wing Jin Watanabe and left back Tatsuki Yoshino. Centre back Tetsuya Kadoyama played for Nordsjaelland in Denmark in the early 2010s.
Could it be a title for Toyoda Gosei this season after finishing in fifth, fourth and third (twice) place in the last four seasons? Their assistant coach is Víctor Hugo López Romero (Hugo Lopez), the former Naturhouse La Rioja, Valladolid and TV Grosswallstadt player. After a brief spell in Qatar, Lopez moved to Nagoya to play for Toyoda for a number of seasons before retiring in 2019 and moving into coaching.
Their big signing is that of FC Porto left back, the Cuban Yoan Balazquez, on loan. The 24-year-old will move to Spanish side ABANCA Ademar Leon permanently in 2021 after his spell in Japan finishes.
He has joined a team which features one of the two brothers who have the potential to be the 'poster boys' for Japanese men's handball in the lead up to Tokyo 2020, right back Shinnosuke Tokuda. His younger brother Rennosuke, plays for Grupa Azoty Tarnów in the Polish Superliga while Shinnosuke played briefly for Hungarian side Dabas KC VSE.
Chinese Taipei's right back Chao Hsien Chang and right wing Naotsugu Demura, who played for Viborg HK in Denmark, add to the cosmopolitan feel of the side, a rarity in a league which features mainly homegrown players.
Wakunaga Pharmaceutical have finished between 4th and 6th in recent years with Japan national team left back Kohei Narita, who played for Fuchse Berlin II in Germany, a key component.
A number of other players have been part of a unique player exchange co-operation with Swiss club Lakers Stäfa and the parent company of the Wakunaga team with left wing Yata Michito, centre back Kenya Hara, left wing Takayuki Koyasu and right wing Shota Fukuda all spending time in Europe. 
Other players have played in Germany (right back Tatsuya Ogano – SC DHfK Leipzig, SV Anhalt Bernburg), Hungary (centre back Kei Tanaka -Dabas) and Iceland (right wing Takahito Inage – Valur Handbolti).
Hokuriku Electric Power, whose first games have already been postponed (see below), also have a former Icelandic league player in Takeuchi Isao (Fjolnir), while Ryukyu Corazon feature left backs Ryo Tanahara – who played at Sporting Club da Horta in Portugal – and former SV Concordia Delitzsch (Germany) player, Koji Akatsuka.  Left wing Hiroyuki Mimura (HC Einheit Plauen) and centre back Taiki Agarie (THW Kiel II, SV Anhalt Bernburg), also have German league experience but, for them and the team, this season will be a test as they have finished in ninth place in the last two seasons.
Toyota Boshoku Kyushu have the widely-respected national team goalkeeper Yuta Iwashita heading up their defence, while Korean right back Lee Eun Ho will aim to do the damage down the other end of the court.
Golden Wolves Fukuoka finish off the men's league preview. The team made their debut last season and finished 10th. Their goalkeeper Keisuke Inamoto has also spent time in Germany, at SV Concordia Delitzsch II, SV Koweg Görlitz, ZHC Grubenlanpe and HSG Freiberg.
Women's league
Teams:
Prestige International Aranmare
Hokkoku Bank
Hida Takayama Blackbulls Gifu
HC Nagoya
Mie Violet Iris
Osaka Lovvits
Izumi Maple Reds
Omron
Sony Semiconductor Manufacturing
Hokkoku Bank are, without doubt, the big favourites for the league title this year after winning the last six in a row. However, last season, they won it by just one point (25) ahead of Sony Semiconductor Manufacturing, after the 44th edition was cut short due to the COVID-19 global outbreak. 
'Honey Bee' as they are known, feature no less than eight national team players who made their mark on home ground at the 2019 IHF Women's World Championship, held in Kumamoto, Japan last November and December. 
Six of those players played in all eight of Japan's games which saw the hosts finish 10th. Left wing Yuki Tanabe scored 29 times in that World Championship and has previously played club handball in Hungary for Fehervar KC, while right back Yui Sunami scored 21 times, with the left hander having experience of the Danish league, with Nykøbing Falster. 
Left back Shiota Sayo and centre back Mana Ohyama both featured in all eight games (Ohyama scoring 27 goals), just like left backs Haruno Sasaki, who top-scored for Japan, with 40 goals, and Tomomi Kawada (19). Right wing Natsumia Akiyama played six times and scored 19 goals while line player Mika Nagata was replaced after just one game and did not have any court time.
Hot on the heels of Honey Bee will be the Kirishima City-based Sony Semiconductor Manufacturing who are sure to have something to prove after running their rivals close all last season but missing the chance of a title which they have not had in their grasp since the 34th edition of the league. 
That edition remains their only title to date, but they have improved considerably since their fifth place finish just two seasons ago. They will be led by 42-year-old goalkeeper Kimiko Hida, who had a brief, one-game experience at the 2019 IHF Women's World Championship, line player Kaho Sunami, who played in all eight games, and centre back Anna Kawamura, who has clocked up over 30 appearances for her country, and was in the provisional squad list for Japan 2019, but did not make the final squad.
Prestige International Aranmare enter their fourth season after finishing ninth in their first two and improving considerably to finish sixth last time around. Could they do better this year? Only time will tell, but with nearly all of their players around 22-23 years old, they have one of the youngest squads in the league, their oldest at just 26, line player Haruka Yokoshima. 
Korea left back Park Min Jeong returns for her second season in Japan. The 23-year-old won the 2014 Youth Olympic Games with Republic of Korea, when they beat Russia 32:31 in the final, which was the last time the indoor version of the game featured in the competition before it switched to beach handball for the 2018 version.
Aranmare were set up as a women's sport team with the "desire to revitalise the community and support the success of women". Basketball and volleyball teams were started in 2015, with handball following in 2016.
Mie Violet Iris are one of the most visible teams in Japanese handball and they will be absolutely desperate to quicken their slow progress up the table, after finishing fourth, for the fourth-year running, last season. From the 32nd to 39th editions they finished in fifth place eight times in a row. Looking to push them onto the podium is their coach Ryosuke Kushida, who is assistant to Ulrik Kirkely for the women's national team.
Leading on court is one of Japan's biggest female stars – centre back Mayuko Ishitate. She played in all eight games for Japan at Japan 2019, scoring 12 times, with her leadership and presence key factors in her success. She spent a few seasons at Fehervar KC in Hungary before returning to Japan, joining up with teammate, right back Hitomi Tada, on court in Kumamoto, who also played in all eight games.
Their goalkeeper, Elena Takagi, has represented Japan at a variety of levels, including at the 2010 IHF Women's Junior World Championship. She returned to handball last year after taking time off for the birth of her first child. 
Consistency is not a problem for HC Nagoya, who have finished in sixth or seventh 18 times out of the last 21 seasons, with the other three seasons seeing fifth-place finishes. Right back/wing Saki Takamiya is the most prominent of their players, with the 27-year-old selected for Japan for the first time when she was included in the 28-name provisional squad for Japan 2019.
Ever since they entered the league, Izumi Maple Reds, based in Hiroshima, have always finished in the top four, but never won the title. They will be hoping that their previous two third places can be upgraded and will be led on that campaign by key Japanese national team line player, Mana Horikawa.
The 26-year-old played seven times at Japan 2019, scoring once and was a relative new addition to Kirkely's squad after some influential performances in the league. Club teammates; left wing Sae Ishikawa and goalkeeper Minami Itano, were named in the provisional squad but did not make the final selection.
Last season Hida Takayama Blackbulls Gifu finished in eighth spot, their lowest ranking since they joined the league in the 38th edition. They have the experienced Korean left back Eun Hye Kim not only leading their attack – but their coaching too. The 32-year-old is their player-coach for a season which they have chosen the word 'Challenge' as their slogan for.
Osaka Lovvits are in just their fourth season, having finished eighth and ninth in the two previous editions. 45-year-old centre back Mineko Tanaka has played for Skovbakken in Denmark and brings a wealth of experience to a side who feature 18-year-old line player Momo Kasamatsu and who hope they do not finish bottom of the pile again. 
After winning the league seven times in nine editions (30th-38th), Omron have fallen away in recent years, twice finishing in fifth in the last three editions. Left wing Chie Katsuren and line player and captain Shiori Nagata, plus goalkeeper Yumi Miyakawa all represented Japan at the 2019 IHF Women's World Championship and they will be looking to rekindle the old winning ways of the once-powerful and dominating team who are based in Yamaga City, Kumamoto, one of the settings for that world championship at the end of last year.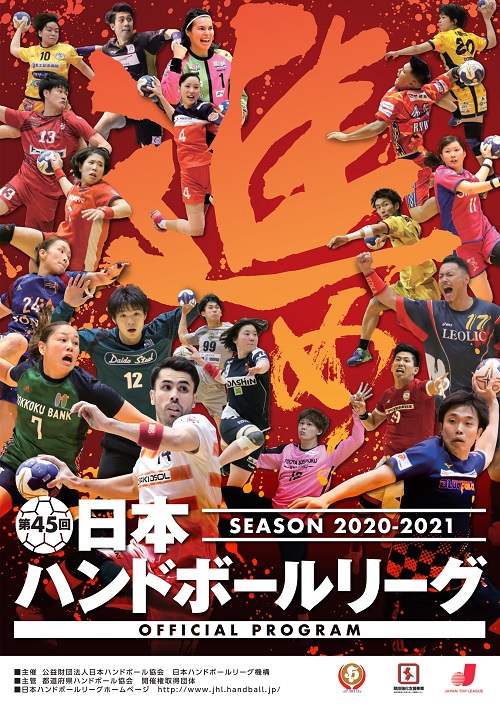 COVID-19 effects
Last season, due to the COVID-19 global outbreak, both men's and women's leagues finished prematurely, on 23 February, after 22 of the 23 regular season weeks. The league eventually was cut short, with no play-offs and teams awarded on their then league position.
This season, the league will operate under strict hygiene controls.
From 17 to 22 August, all athletes, team staff and officers were subjected to a PCR swab test, with 511 tests carried out and 511 negative results.
However, depending on localised or national circumstances relating to COVID-19, games are subject to postponements and cancellations. Spectators will potentially be in attendance at some matches, using the 'JHL New Coronavirus Infectious Diseases Control Guidelines (JHL Protocol)' as ihf.info reported earlier this month with match-by-match updates via the official JHL website. 
A handful of games have already had to be postponed due to the unique nature of the club system in the country, with the JHL releasing a statement explaining that the first few games of men's side Hokuriku Electric Power would be put on hold due to:
"Hokuriku Electric Power being a company whose mission is to provide a stable supply of electricity as a social infrastructure operator and players belonging to the handball club are also engaged in company business. In view of the spread of new coronavirus infections in Japan, we have therefore made a comprehensive judgment so that there would be no hindrance to business continuity."
Official channels and live stream
The official Japanese Handball League website can be found at www.jhl.handball.jp in both Japanese and English language with the Japanese version featuring more in-depth information.
Fans are able to access a wide array of information about the clubs, players, statistics and a whole lot more.
All games will be streamed on www.jhltv.com.