09 Dec. 2019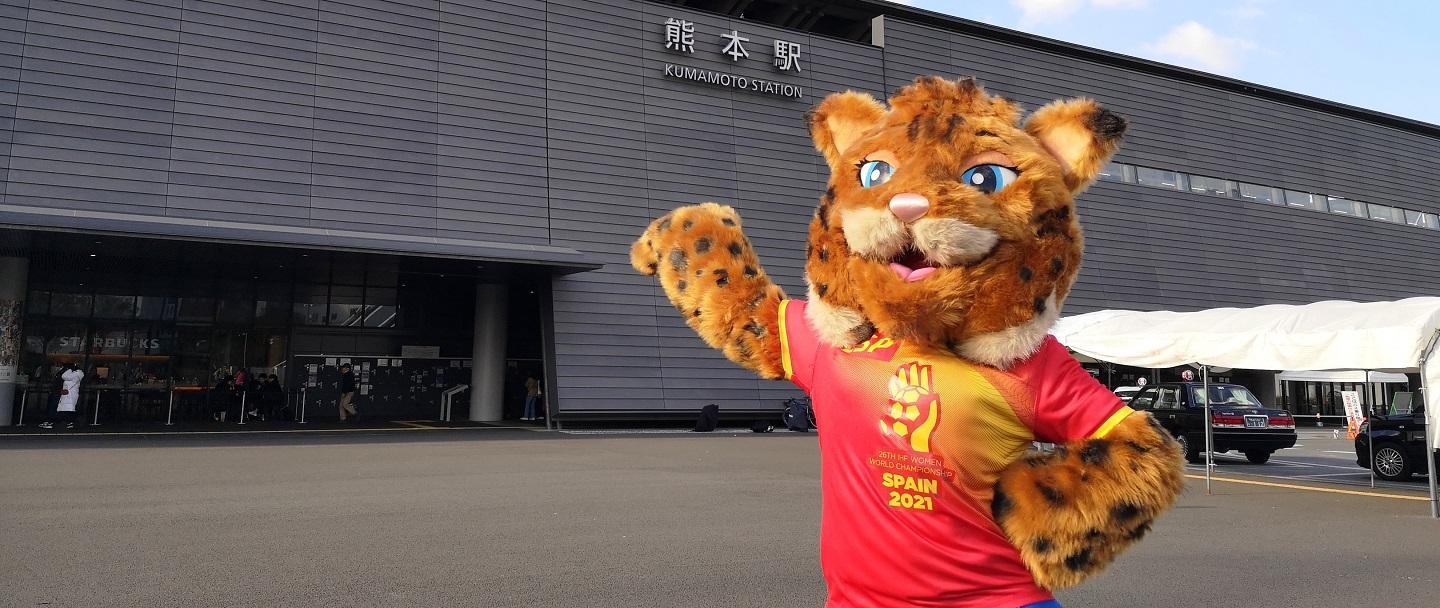 While the 24th IHF Women's World Championship is underway in Kumamoto, Japan, steps towards the 25th edition in Spain are also being taken, with both the mascot and the logo recently revealed. 
The mascot, named 'Lola', is a lynx – an icon of Spain and the Iberian Peninsula. Lola will not only have a significant role at the 2021 World Championship, but is already showing her support for women's handball and the Spain team in particular, as she is currently in Kumamoto with the 'Guerreras'. 
A lynx was chosen as the mascot for the traits of speed, resourcefulness and character, which represent the players on court. The Spanish Handball Federation say Lola is "known among her friends for being a defender of women's sport. Her greatest passion is handball, and as a lover of this sport and a nomadic animal she is travelling to Japan to support the Guerreras and present the Women's World Championship to be held in Spain in December 2021." 
The lynx was also chosen due to its status as endangered, to draw attention to the importance of preserving the species. 
The 25th IHF Women's World Championship will be held in Spain from 2 to 19 December 2021, and will be the first Women's World Championship with 32 teams competing. So far, only hosts Spain are assured a place. The winners of the 24th edition currently being played in Japan will be the first to qualify alongside the hosts. The slogan for the event is 'she loves handball'. 
 
PHOTO CREDIT: RFEBM