05 Jul. 2019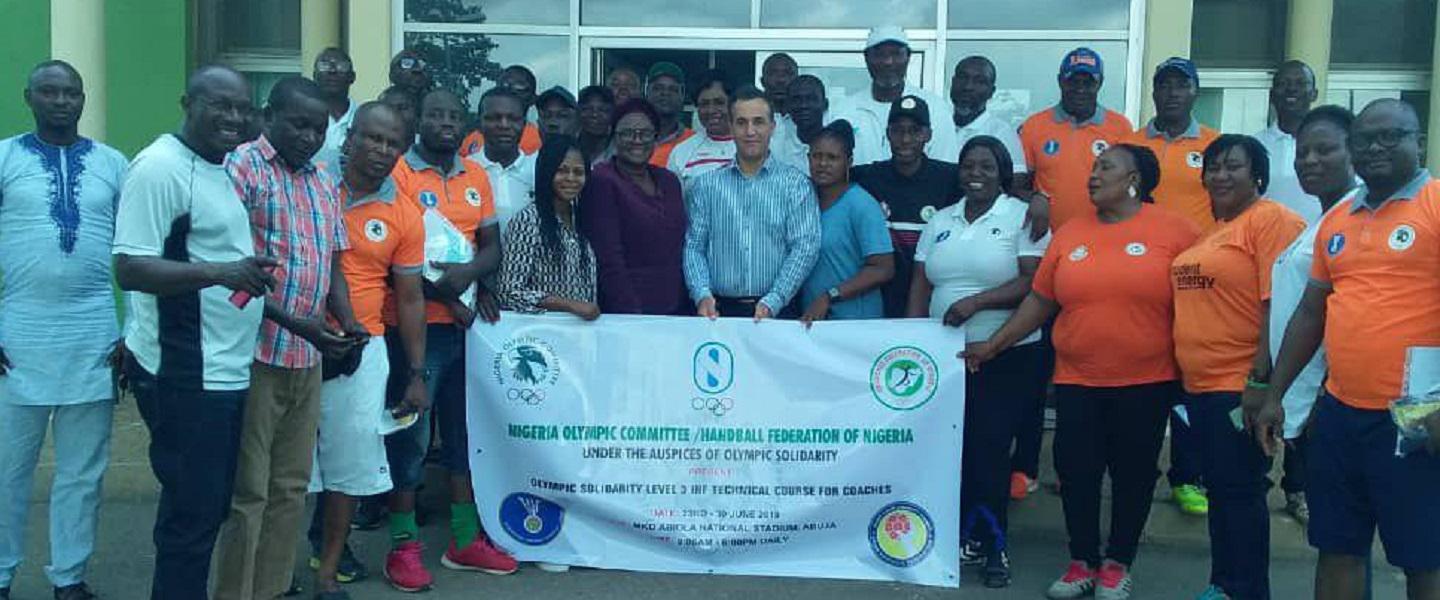 An Olympic Solidarity course for coaches at IHF level C was held in the Nigerian capital Abuja from June 23 to 30. A total of 25 national and club team coaches took part in the course, which featured both theoretical and practical sessions.
The course was held at Moshood Abiola National Stadium in Abuja. Topics addressed included preparatory steps and planning for handball training, physical conditioning, basic techniques and skills in attack and defence, goalkeeper preparation and different defensive systems and attacking against them. Statistics and match analysis were also featured.
IHF expert Alireza Habibi was the lecturer and reported that all coaches participated in both the individual components and group work that formed the course with enthusiasm. Habibi also commended the organisation of the Handball Federation of Nigeria and the Nigerian Olympic Committee.
ABOUT OLYMPIC SOLIDARITY
The Olympic Solidarity movement was introduced with the goal of assisting National Olympic Committees in need through multi-faceted programmes designed to aid the development of athletes, coaches and sports administrators.
The concept was created over 50 years ago to help countries develop structures to expand sport at a national level.
In 2019, the IHF has so far organised seven courses in seven countries.