02 Aug. 2022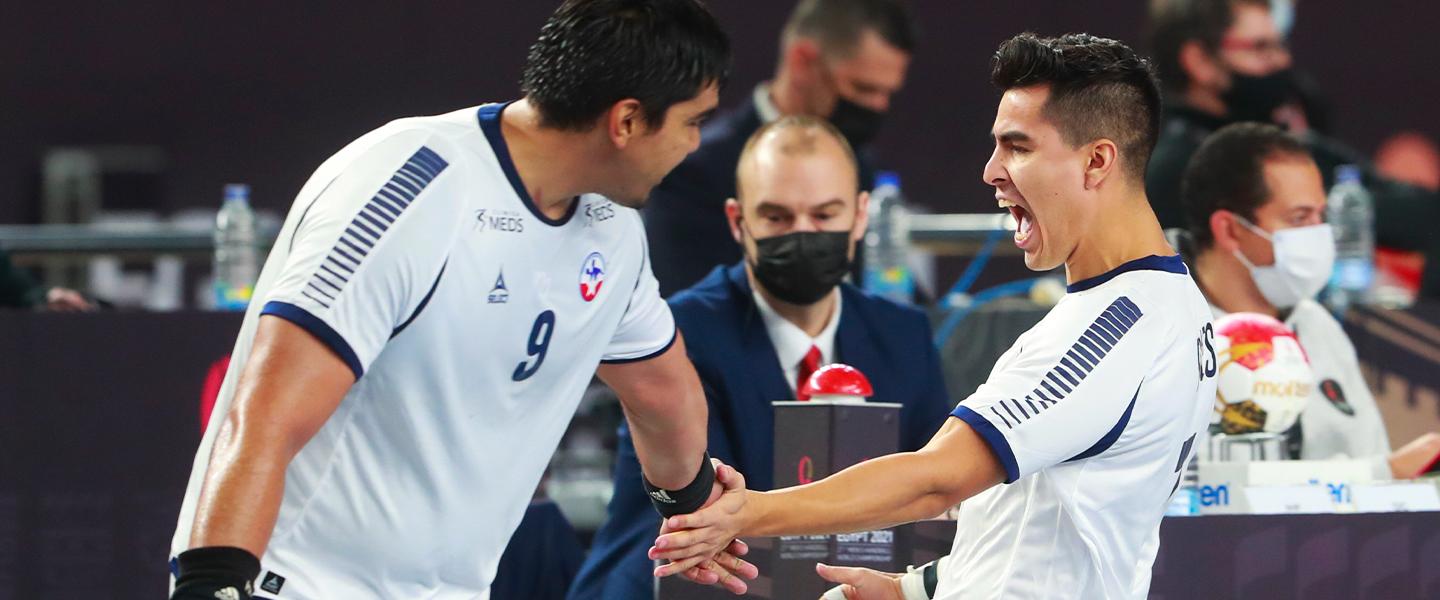 The next edition of the Pan American Games is approaching, with the multi-sport event set to be held in Santiago, Chile from 20 October to 5 November 2023 – and preparations are well underway for the handball competitions, where Argentina and Brazil will look to defend their titles in the men's and women's tournaments, respectively. 
The 'Chilean Promises' programme has been taking place in Viña del Mar – where the 2023 Pan American Games handball, triathlon and men's football competitions will be held – aiming to attract regional handball talent and promote high-performance careers among the athletes. The training sessions forming the programme are open to young people from any handball club in the region.
 
Also, at the end of July, the Chilean Sports Minister Alexandra Benado met with Viña del Mar Mayor Macarena Ripamonti for an inspection of the handball venue and to observe one of the Chilean Promises workshops. 
"For us it is a joy to know that this work accompanies the fact that we can be one of the sub-venues of the Santiago 2023 Pan American Games," said Ripamonti of the Chilean Promises programme. 
"We are preparing strongly more than a year in advance," added Benado regarding the preparation for the 2023 Pan American Games. "The [organising] teams from Santiago 2023 have already made technical visits, but we wanted to be here with the people of Viña del Mar, with the Mayor, and be able to visit this sub-venue that is of vital importance for next year's Games."
 

About the Pan American Games
The Pan American Games were introduced in 1951 and have been hosted in a total of 16 cities in 11 countries. Handball was first played at the Pan American Games in 1987, with the USA winning both the men's and women's competitions at that edition, held in Indianapolis. 
The last edition, in 2019, was held in Lima, Peru. Argentina won the men's competition ahead of Chile in second and Brazil in third. Brazil won the women's tournament, where Argentina took the silver medal and Cuba placed third. 
The Pan American Games handball competition acts as the first qualification event for the Olympic Games for this region. With their 2019 title wins, Argentina and Brazil booked their places at the Tokyo 2020 Olympics. 
Brazil and Cuba are the joint record holders in the men's competition, having won three titles apiece, ahead of Argentina with two and the USA with one. Brazil have won the most medals in the men's event, with a total of nine, while Argentina have collected seven. 
In the women's competition, Brazil are the sole record holders in terms of both titles and medals won, with six gold and a total of eight medals. Aside from Brazil, only the USA have won the women's title at the Pan American Games – twice. Argentina are second in the medal tally ranking, with five.