22 Sep. 2023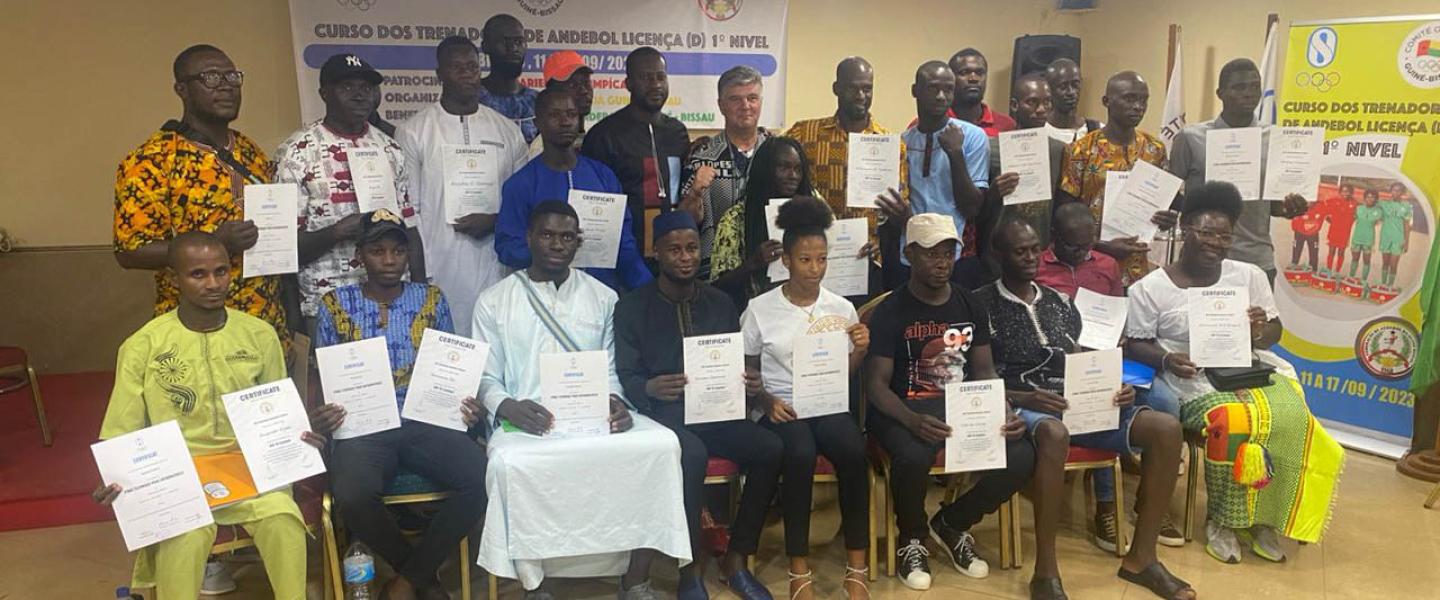 Guinea Bissau was the location for the latest Olympic Solidarity course organised by the IHF in 2023, following five previous courses held throughout the year in different countries in Africa and Asia. The D Licence coaching course, held in the country's capital Bissau, took place in mid-September and included 25 participants, with all successfully obtaining the licence. 
Along with core topics related to handball training, the course addressed elements such as injury prevention and strength training and concluded with the final evaluation of participants. 
The course was led by IHF lecturer Dr Alexandru Acsinte from Romania, who reported that "all the participants had a continuous and intense interest for every presentation and topic approached.
"The entire event has been a success," added Acsinte. "All involved persons in the organising activities fulfilled their job in high conditions. Most participants deserve a continuous education or coaching developing process." 
Representatives of the Guinea Handball Federation as well as the country's Olympic Committee attended the course. 
About Olympic Solidarity
Created by the International Olympic Committee, the OLSOL programme aims to help National Olympic Committees develop and strengthen their structures; support their athletes, coaches and administrators; and promote the Olympic values. The IHF organises a number of OLSOL courses annually, with the goal of assisting different National Federations in developing handball in their countries.
The first course of 2023 was held in Yemen in February, followed by a course in Seychelles in May and three courses in July, in Vietnam, Sierra Leone and Niger. In August, 24 participants gained their D Licences at a course in Mozambique.