10 Sep. 2023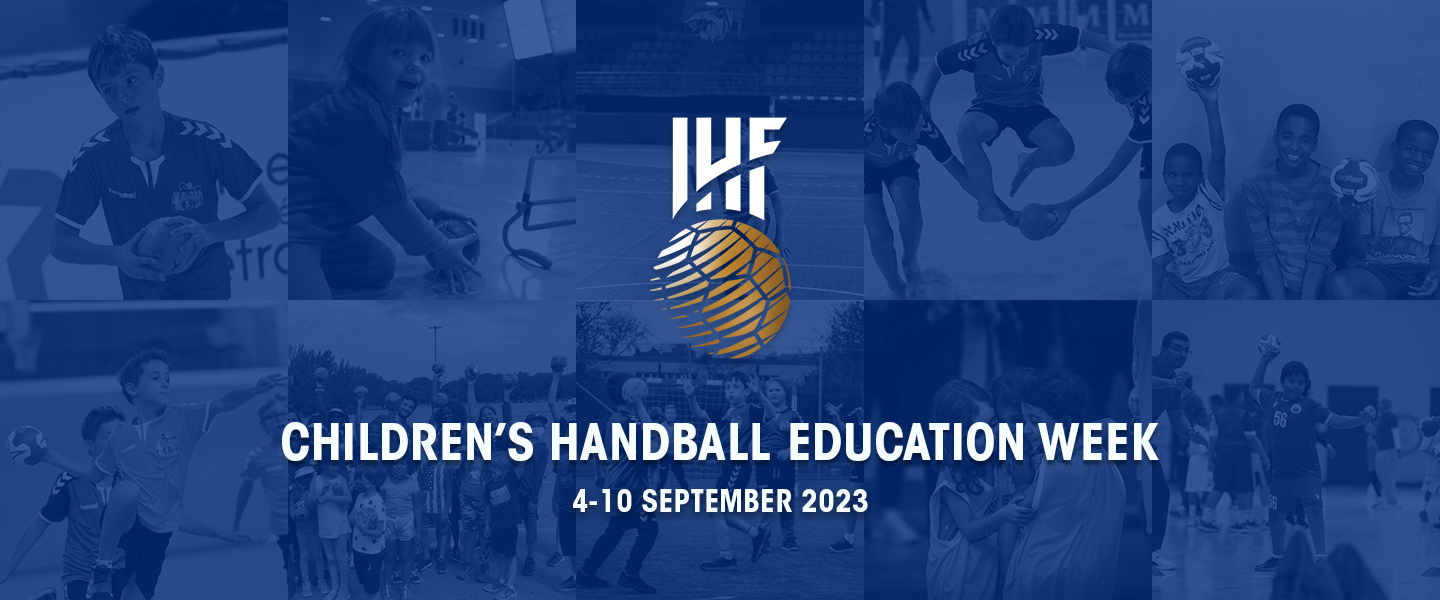 The third of the 2023 IHF Education Weeks courses, the IHF Children's Handball Education Week, concluded on Sunday, after a total of seven lectures presented by handball experts from all around the world, with different topics related to coaching and refereeing matters of indoor handball.
Thousands tuned in for the seven webinars, which were organised on Zoom and had top experts deliver interesting tendencies and excellent materials, with the aim being to create the perfect environment for children to enjoy handball and become better players and persons in the future.
The participants also had the chance to ask questions and get valuable feedback from our panellists, who did their best to give concrete answers and help the attendees gain excellent insight into children's handball and how to best educate teachers and parents to provide the best setting for them to thrive in the first steps in the sport.
The 2023 IHF Children's Handball Education Week threw off with a lecture from Dr Nabeel Taha AlShehab, which underlined how to best involve teachers, coaches and parents in handball, creating an approach on the same page for the children to better understand and thrive in the sport.
Claus Dalgaard-Hansen, an IHF Commission of Coaching and Methods Expert Group member, then took over on Tuesday, sharing his experience from Denmark and Norway regarding the specialisation and how to best identify and develop talent in children's handball.
Ignacio Torrescusa and Joanna Villa-Real Franquelli then talked about the methodical development of defensive systems and the creation of alternative training materials in two different webinars on Wednesday and Thursday, with a clear focus on creating a level playing field and improving children's handball throughout the globe.
On Friday, renowned coach Adrian Struzik underlined the importance of physical activities in children's handball and how to ensure these exercises are done correctly, while on Saturday, Dr Ilona Hapkova (Czechia), the IHF Handball at School Working Group Chairwoman, touched an important part of children's handball, the contact and the importance of avoiding it during the first steps in the sport.
The 2023 IHF Children's Handball Education Week concluded on Sunday, with a lecture by Milan Petronijevic, underlining the differences between teaching and coaching, another well-received and well-prepared webinar, which gave food for thought to the hundreds of attendees.
All webinars can be streamed on demand on the IHF Education Centre platform, available at ihfeducation.ihf.info, and you can rewatch them on the IHF official Facebook page.