31 Dec. 2021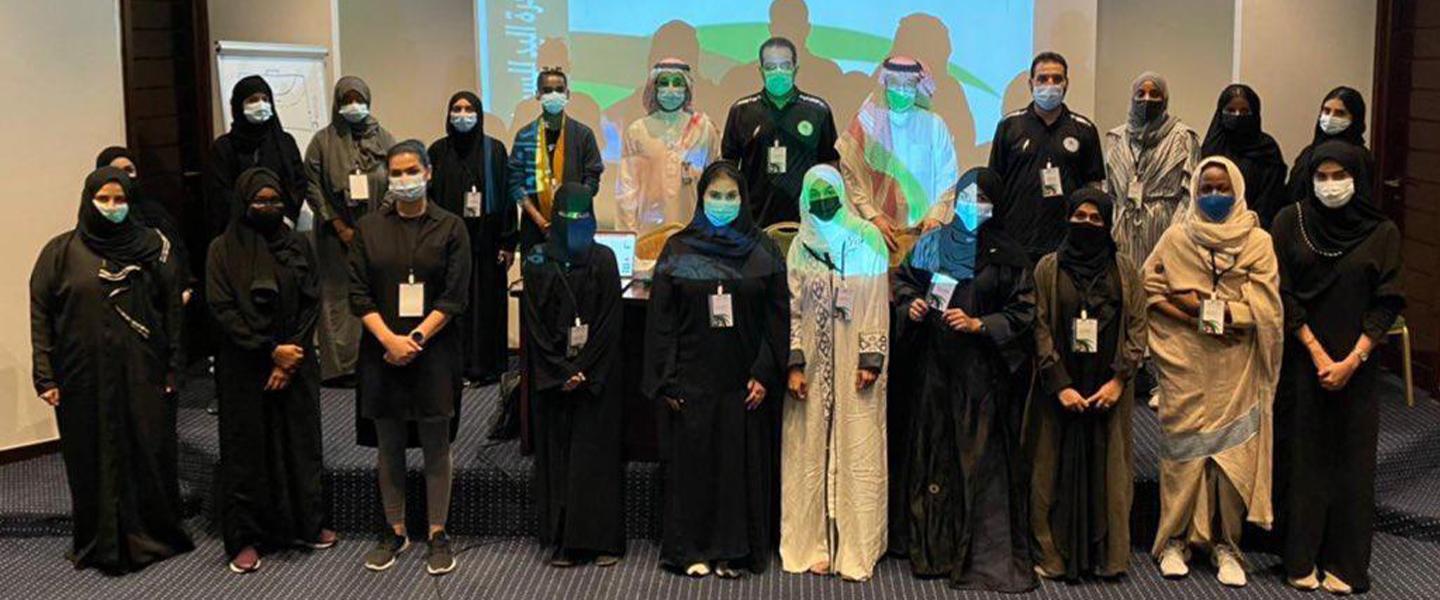 2021 saw the Saudi Arabia Handball Federation take significant steps with regard to women's involvement in handball in the Asian nation, with the Women's Handball Referee Course – Preparation of Leaders held in two regions. 
Following the first course organised in the Eastern Province in June, with 13 participants, another 18 took part in the second course in Jeddah, which was held from 1 to 10 August. The courses were organised in cooperation with the Leadership Development Institute at the Ministry of Sports. 
 
فاضل النمـر رئيس مجلس إدارة الاتحاد السعودي لكرة اليد يكرم الحكمات المشاركات في دورة الحكام "المستجدين", كما تواجد في الحصة التطبيقية التي أجريت على الصالة المغلقة نادي القادسية pic.twitter.com/ZaDDzmIkVl

— الاتحاد السعودي لكرة اليد (@sahfksa) June 6, 2021

The courses were open to women aged between 17 and 32 years of age with Saudi nationality. The Saudi Handball Federation and Ministry of Sports invited participants from sports clubs, education departments, universities, schools and military sectors. The programme addressed both theoretical and practical aspects of refereeing, as well as elements of sports psychology, tournament organisation and methods of injury treatment. 
During the IHF Men's Super Globe in Jeddah, IHF President Dr Hassan Moustafa was amongst those who presented the participants with their certificates. Dr Moustafa then invited two of them to the final weekend of the recently held 25th IHF Women's World Championship in Spain, aiming to promote the roles of women in handball globally and handball in Asia in general. 
Two participants accepted the offer and attended the medal round at Spain 2021, enjoying the four last matches in the competition. Alongside their new refereeing licences, Hessa Mastoor Al-Thbiti and Malaka Al-Eid have both undertaken study in other fields, with Al-Thbiti having focused on physical education while Al-Eid has concentrated on business management.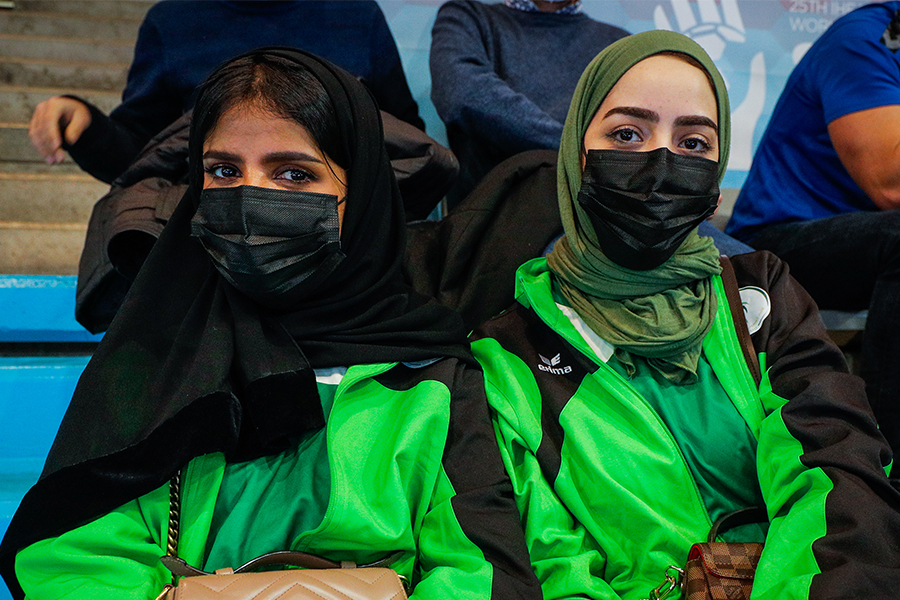 For Al-Thbiti in particular, that background is what led her to handball:
"I studied physical education in college. I used to play handball while I was studying. I loved it when I played it, so I decided after I graduated from college that I could be a referee," said Al-Thbiti, speaking to ihf.info on semi-finals night at Spain 2021. 
"Before studying physical education, I studied for special needs. I decided to change that for physical education because I saw myself there – I loved it. It was really amazing." 
While Al-Thbiti undertook her education in Saudi Arabia, Al-Eid studied at Oklahoma State University. The two are now highly motivated to develop with handball refereeing and their attendance at the World Championship helped give a first taste of the environment at a major international tournament. 
"It was really amazing. I really like it. The organisation. Everything," said Al-Thbiti of the experience in Spain, while Al-Eid added that it was very valuable to be able to observe top-level referees and that "it's amazing to watch games like this." 
As for women's handball in Saudi Arabia, the Federation have taken significant steps over the past year in particular. "It's still in the beginning," said Al-Thbiti. "The sport is still new in Saudi Arabia and all the women are excited to be in it."