07 Feb. 2020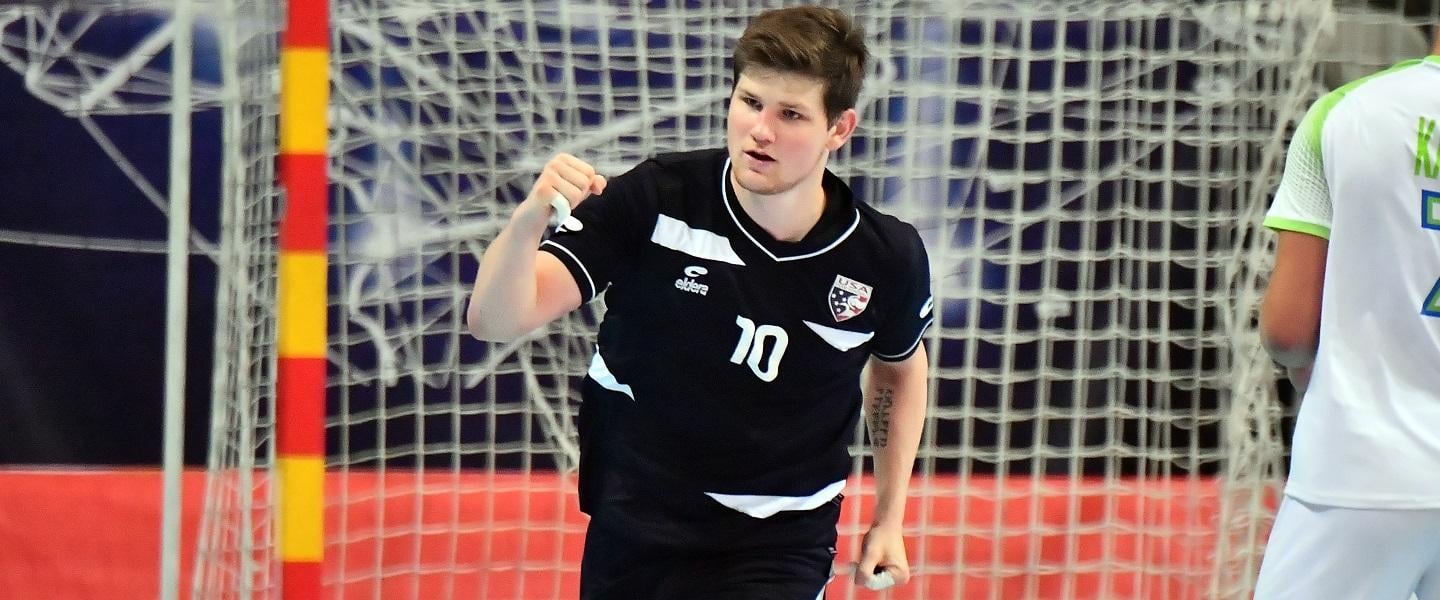 Just four weeks into 2020 and it has already been a busy year for handball in the USA for the governing body, USA Team Handball (USATH), across a number of fronts.
On a playing front, in January, USATH and club CalHeat San Francisco hosted a referee clinic before the start of the 2020 California Cup. This had followed a late-December visit to San Francisco from Montpellier HB assistant coach and head of their academy, David Degouy, to the club, through CalHeat coach Martin Bilello. The three-day coaching course saw a group of specially-selected 11-18 year old players learn about general handball skills as well as the Montpellier HB style, with a view not only to promoting handball in the region, but towards the 2028 Los Angeles Olympic Games.
14 players from the USA men's youth and junior sides started their year by attending the Sauerland Cup in Menden, Germany, in January as a combined team. They beat the Luxembourg U19 men's team 29:26 in a full game and went on to win one and lose four of their shorter matches against German club teams. 
The European visit was overseen by USA men's senior coach Robert Hedin and junior (U21) coach Julio Sainz who used it as a training and evaluation camp, working towards the continued, uniformed development of all three USA Team Handball's men' teams in all three categories: senior, junior and youth. 
"Coach Hedin and I worked on the methodology we want to implement for all programmes to achieve excellence and consistency among all national teams," said Sainz, who coached the USA junior side to the 2019 IHF Men's Junior World Championship in Spain last year. "This a good group of players and the consensus during the tournament was that we improved as we played."
Following the tournament in Germany, a number of members from the USA delegation stayed in Europe, including players Sebastian Wheeler and Rene Ingram, as Robert Hedin took the senior USA men's team to Ystad, Sweden, where they held a training camp from 21-25 January at the Ystad Arena and played friendly matches against Swedish club teams Ystads IF Handbollförening and IFK Ystad.
"We got a few steps closer to our goal through this camp," said national team player Abou Fofana about the camp, which saw them lose both games (42:26 and 41:21). "It was a great learning experience for the team. We definitely built more chemistry and got more used to playing against the top teams, which is definitely a plus."
Off the court, earlier this month USATH announced a partnership with New York Edge, a non-profit organisation which is one of the region's largest provider of after-school programmes. The partnership will see USATH provide equipment, balls and training for coaches and teachers, with New York Edge incorporating handball into their variety of after-school and summer programmes.
This partnership was announced soon after USATH revealed communications and technology company Verizon as their 'Founding Partner' from 2020-2024. The strategic corporate partnership includes a wide range of marketing assets, original programming and content, community outreach programmes, corporate wellness programmes and much more as well as the New York Stock Exchange and Nasdaq-listed company becoming the official shirt sponsor for all teams.
Looking ahead to on-court activities, two competitions are taking place this month with the Carolina Blue Cup (North Carolina, 14-16 February) and Valley of the Sun 2020 (Arizona, 22-23 February) tournaments.
April sees the USA university championships, known as the 'Collegiate National Championships' take place at the Ohio State University in Columbus Ohio (3-5 April), while the following month sees the 'Club National Championships' (formerly known as 'Open National Championships') played in Detroit, Michigan, from 8-10 May.
July will see both the men's and women's USA beach handball teams appear at the 2020 IHF Men's and Women's Beach Handball World Championships, in Pescara, Italy, with the men's indoor team set to compete at the 2020 North American and Caribbean Handball Confederation (NACHC) Championship later this year, with a qualification spot up-for-grabs at the 2021 IHF Men's World Championship in Egypt.
Using the focus and exposure of the Tokyo 2020 Olympic Games, USATH will be hosting national team trials entitled 'USA Team Handball Open Try-outs Powered by Verizon', in New York City and Los Angeles around the same period as the Games, with dates and venues to be confirmed.
"We have a large number of exciting projects and goals for 2020 and I am truly looking forward to seeing the progress we make at USA Team Handball this year," said USATH Chief Executive Barry Siff to IHF.info. "We are slowly sharing the sport of handball with more and more Americans, and I am confident that by the end of 2020, handball will have a larger presence in the United States.
"As always, we continue to look towards the 2028 Olympic Games in Los Angeles as our long-term marker for success; but after acquiring a new vision and new personnel in 2019, we are currently poised to make big strides in 2020."
In addition to the work on and off court, USATH has also expanded its core office with Emily Hewitt joining as Administrative Manager and SafeSport Co-Ordinator from the U.S. Olympic & Paralympic Committee.
This follows the retirement of Dennis Berkholtz, USATH Director of Beach Handball, who had dedicated five decades to the sport in the US, captaining the USA men's at the 1972 Olympic Games, coaching them at the 1976 Olympic Games and playing for them in both the 1970 and 1974 IHF Men's World Championships.
USA Team Handball can be followed through their official channels at www.usateamhandball.org, Facebook, Instagram and Twitter.