13 Sep. 2019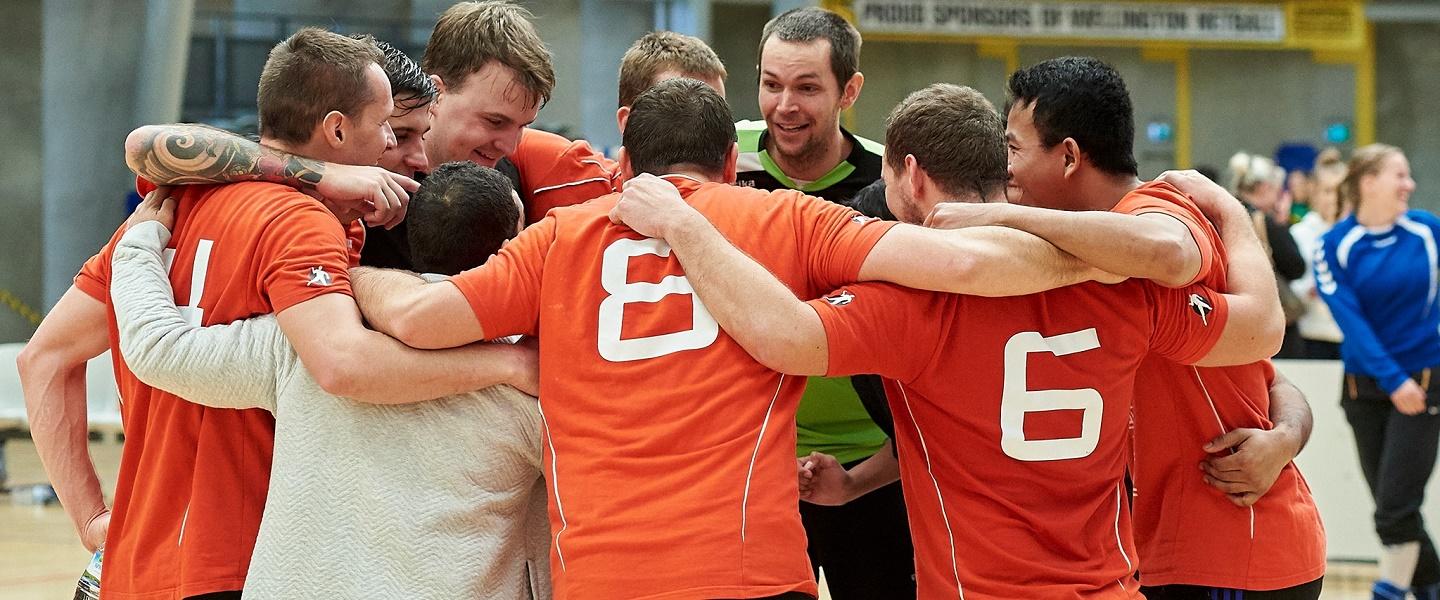 The New Zealand National Clubs Tournament began today in Wellington, with 17 teams on the court vying for the men's and women's titles. The Auckland HC men's side aim to defend their title, while the women's team from Canterbury Quakes hope to reclaim their trophy when the winners of one of the biggest competitions on the New Zealand Handball Federation calendar are crowned Sunday.  
"This is New Zealand's premier tournament and year by year it has grown both in participation and in its ability to support and showcase the continuing development and growth of handball in New Zealand," says Tournament Director and NZHF Executive Member Frank Stoltenberg. 
"By making this a permanent fixture in our competitions calendar, the quality of the teams and competition have steadily improved, and the skill levels of the teams, players and officials as a result. We are delighted the tournament is now helping our fellow Oceania federations by giving them another tournament with quality competition to participate in."
Among the nine men's teams and eight women's sides contesting the event, two teams from the Cook Islands will participate. In addition, the women's squad from Otago University HC will be supplemented by players travelling from Australia. As Secretary General of the NZHF Lynda Hagen explains, this sharing of players for major events has become a common occurrence at Oceania club tournaments, as individuals aim to gain as much on-court experience as possible in a region where regular competition is difficult to come by. 
"While we have a great positive rivalry between our two countries, we have also made some enduring friendships through handball," says Hagen, before commenting on the positive situation for handball in the country's capital. 
"Of all our national tournaments, it is always the most popular and best attended. It really brings our handball community together. We hold it in Wellington because it is a central location in NZ and Wellington has the best handball facilities in Oceania, with three permanently marked up handball courts, and two others marked up (all in the same facility – ASB Sport Centre) that can be set up if needed. 
"We are grateful to the Wellington City Council, who have provided these excellent facilities to support our sport, and for their financial assistance through a generous grant to support this national tournament."
The competition will be played in a group phase system followed by finals. The winners in each tournament will earn the right to participate in the Oceania qualification events on the path to the IHF Super Globes in 2020. 
The NZHF National Clubs Tournament has been held annually since 2005 and has been recognised as the national club championship since 2017.