06 Aug. 2023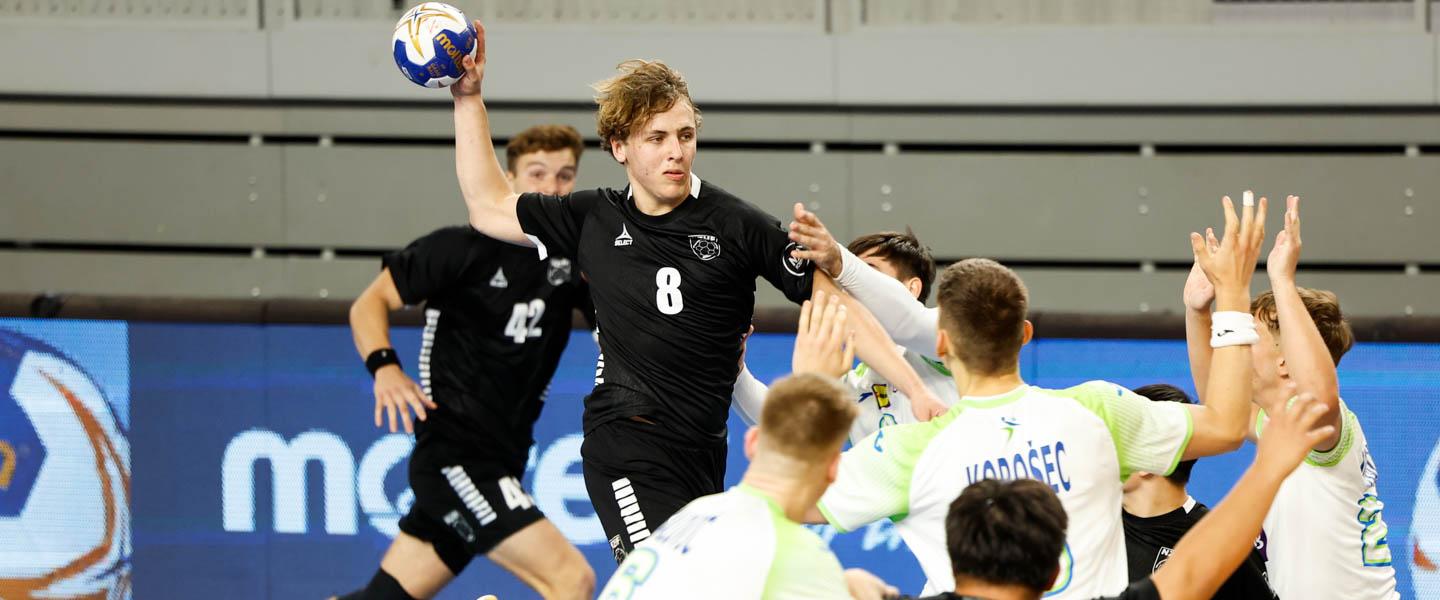 Half of the national teams participating in the 2023 IHF Men's Youth World Championship could not qualify for the main round, but they are not going home.
Each of these sides is looking for consolation in the President's Cup, where 16 teams are divided into four groups consisting of four teams each. The first eight games will be held on Monday 7 August in Varazdin (Group I), Koprivnica (Group II), Rijeka (Group III) and Opatija (Group IV). 
Group I
13:30 CEST Algeria vs New Zealand 
Algeria scored just 19 goals in each of their two opening group matches against Croatia and Portugal, which led to two big defeats and denied the African side a chance for a main round berth. However, on Saturday, they did better, as Djemati Abdelouahab's 10 goals powered them to a 33:27 win in an African derby against Rwanda.
Algeria lost a chance to match their best-ever result at the World Championship, 14th place in 2007 and 2009, but they are determined to do well in the President's Cup. Thanks to a win against Rwanda, they start the consolation tournament with two points and will be favoured to beat New Zealand.
One of their trump cards is Youtek Asef, the 18-year-old right back from Olympique Madinet Annaba Handball. With 21 goals in three encounters, he is a joint sixth-best scorer of the competition, and he hopes to add some more on Monday.
Asef certainly has a chance, as New Zealand had the second-worst defence at the group stage, conceding 152 goals (50.7 on average). And in attack, the team from Oceania actually has the worst record of all 32 participants, scoring just 35 goals (11.7 on average). No wonder that they lost all three matches in Group B and have no points in hand – and it will be not easy to obtain any in the next couple of games. 
15:30 CEST Morocco vs Rwanda
Three of four teams in the President's Cup Group I represent Africa, and two of them will meet in a continental derby on Monday. And the match between Morocco and Rwanda is expected to be hard-fought and entertaining.
Last year, the rivals faced off in the semi-final of the 2022 CAHB African Men's Youth Championship, and Rwanda won by just one goal (35:34). In the end, they became runners-up in the tournament, while Morocco finished third.
But now the Moroccans have a better starting position at the President's Cup, as after defeats against Hungary and Slovenia in Group B, they earned a 43:18 win against New Zealand to carry two points to the consolation tournament.
In turn, Rwanda have zero points, as they lost all three encounters in Group A against Croatia, Portugal and Algeria. Notably, Mbesutunguwe Samuel became their top scorer in each game, and he is a joint sixth-best scorer of the competition with 21 goals.
Morocco's leader Ouahib Ilaysse has 20 on his account, and all from open play, so the duel of the two scorers can be exciting, but other players may also step up in this all-African duel. 
Group II
13:30 CEST Iceland vs Republic of Korea
Iceland had never finished below the 10th position in their four previous IHF Men's Youth World Championships, but they failed to reach the main round and are set to have the worst placement at this level ever. And it is quite frustrating for the European team, who fought hard against both Czechia and Egypt, losing by two and three goals, respectively.
The Icelanders are one of just three President's Cup participants who finished the group stage with a positive goal difference (92:90). Of the teams who will fight for consolation, only Sweden scored more goals in the opening round. 
Thanks to a 35:28 victory against Japan, Iceland start the next competition stage with two points, and they will try to add two more against the Republic of Korea on Monday. The European team are seen as favourites, but the Koreans should not be written off, either.
15:30 CEST Bahrain vs Japan
While President's Cup Group I is dominated by African sides, the teams from Asia are prevalent in Group II. Two of them, Bahrain and Japan, will face off on Monday.
Last year, their paths did not cross at the 2022 AHF Asian Men's World Championship, but the teams finished next to each other, as Japan took the fourth position, and Bahrain, who hosted the tournament, became fifth.
At Croatia 2023, both rivals failed to reach the main round, and now their goal is not only to redeem themselves in the President's Cup but also to avoid their worst placement at the IHF Men's Youth World Championship ever, which is the 22nd place for Bahrain and the 20th for Japan.
Bahrain have already met a fellow Asian side in the current competition, defeating the Republic of Korea in their opening match (32:28). After that, they lost to both Spain and Brazil but will start the consolation competition with two points.
In contrast, the Japanese are yet to take their first points, as they failed to earn any in Group C against Egypt, Iceland and Czechia. The last match against the Czechs was the best for the Asians, who led 15:13 at the break and lost by four goals (26:30) in the end, so Japan hope to keep improving and snatch some points from Bahrain.
Although the Asians lost all three duels in the group stage, they fought hard, as the scores 28:32 against Bahrain and 30:31 against Brazil suggest. Only in the third game, Korea had no chance against Spain, losing 22:38, but they hope to do better in the match against another European opposition, this time Iceland.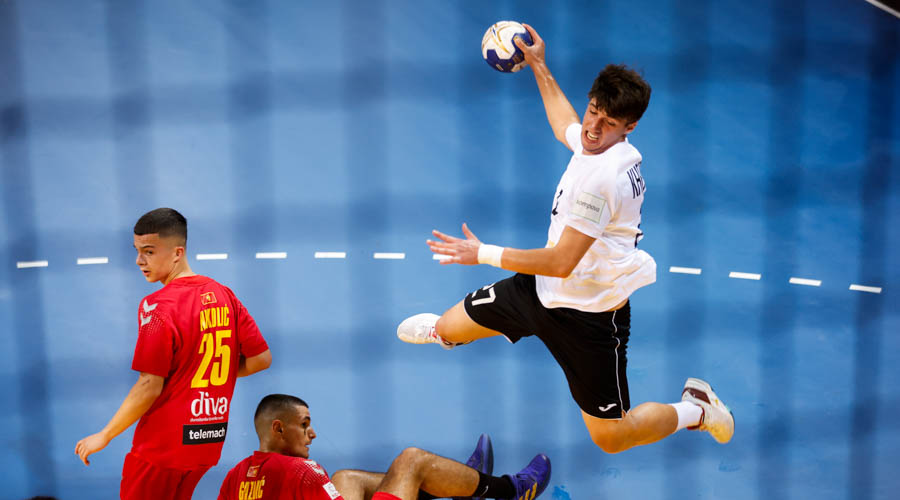 Group III
13:30 CEST Chile vs Georgia
Drawn into Group E together with Denmark and Austria, the Chileans could hardly hope for a main round berth. But after two defeats at the start, they beat Mexico in a close fight (30:28) and carried over two points to the President's Cup.
The South American team have no more chance of repeating their best-ever result at the IHF Men's Youth World Championship, which is the 16th place in 2011 and 2017. However, they are determined to do better than in 2013 and 2015, when they finished 24th – the bottom position at the time.
Their match against Georgia is expected to be entertaining. Georgian handball is on the rise, and they have some young talents for the future, but three straight defeats in Group F have shown that this team still have a lot to work at. 
15:30 CEST Montenegro vs Mexico
At their IHF Men's Youth World Championship debut, Montenegro hoped to do better, especially given that the competition is being held in neighbouring Croatia. But after a big win against Georgia at the start, the Balkan side lost to both North Macedonia and Norway and had to proceed to the President's Cup.
Montenegro lacked attacking power, as they scored just 20 goals against North Macedonia and 22 against Norway. But while these defeats were quite frustrating for the team coached by Drasko Mrvaljevic, the World Championship is not yet over for them.
In the President's Cup Group III, their goal is to finish first and move to the Placement Matches 17-20. Now Montenegro have a tally of two points, and they hope to add just as many in the game against Mexico, which seems quite realistic.
After all, the Mexicans have lost all three games in Group E. While the defeats against Denmark and Austria were quite predictable, the Central Americans conceded as many as 49 goals in each of them and then went on to lose against Chile.
Group IV
13:00 CEST Argentina vs Burundi
Argentina claimed three points in three Group G matches and had a positive goal difference (78:77), but it did not help the South Americans to advance to the main round. A 16:27 defeat against Germany on Saturday stopped them from securing a spot among the top 16, as although Argentina and Saudi Arabia finished tied on points, the Asians went through a better overall goal difference.
Now the Argentines are determined to lick their wounds in the President's Cup, and they start the consolation tournament with two points. And it looks like they have an excellent chance to add two more in their next match against Burundi.
The Africans have struggled at the competition so far, conceding as many as 161 goals in three matches (53.7 on average), which is the worst result among all 32 participants. And while the team's defence has done slightly better, more than their 20.3 goals per game on average was needed to make up for the defensive woes, so it will be extremely hard for Burundi to avoid another defeat. 
Now they will face their third European rival at the event, and while Montenegro do not seem to be of the same calibre as Denmark and Austria, Mexico will be facing a challenging task again. 
Even Sandro Darsania, who is already a senior national team player and Georgia's best scorer at Croatia 2023 with 18 goals, has a shot efficiency of just 51%. However, the Georgians hope to learn their lesson and improve their attack, which may bring some positive results. 
15:00 CEST Sweden vs United States of America
In their seven previous IHF Men's Youth World Сhampionships, Sweden had never finished below the 11th place, so now they are set to take their lowest-ever ranking at the event. However, they can still sweeten the bitter pill by winning the President's Cup, and the Nordic team will try their best to achieve this goal.
When you look at Sweden's stats in Group H, it may seem surprising that they failed to reach the main round. The Europeans scored 119 goals – more than all the other President's Cup participants and even more than both teams who finished above them in the group. Besides, goalkeeper Arvin Noren made 19 saves and boasted a 50% save rate in the two games he played, and his colleague Emil Holmberg Schatzl stopped 15 balls for a 35% save efficiency.
However, most of Sweden's heroics took place in the match against Burundi, where they won 62:16. Their other results were less impressive – a 26:26 draw with Islamic Republic of Iran and a 31:34 defeat against Faroe Islands left the Scandinavians heart-broken, as three points were not enough for a main round berth.
On Monday, the Swedes will try to redeem themselves against the United States of America, who are yet to earn their maiden points at the tournament. The USA have scored just 50 goals in the group stage, the second-worst result among all the event participants, and they have to improve their attack a lot if they want some positive results in the remaining matches. 
Photos: Croatia 2023/Kolektiff images