22 Nov. 2022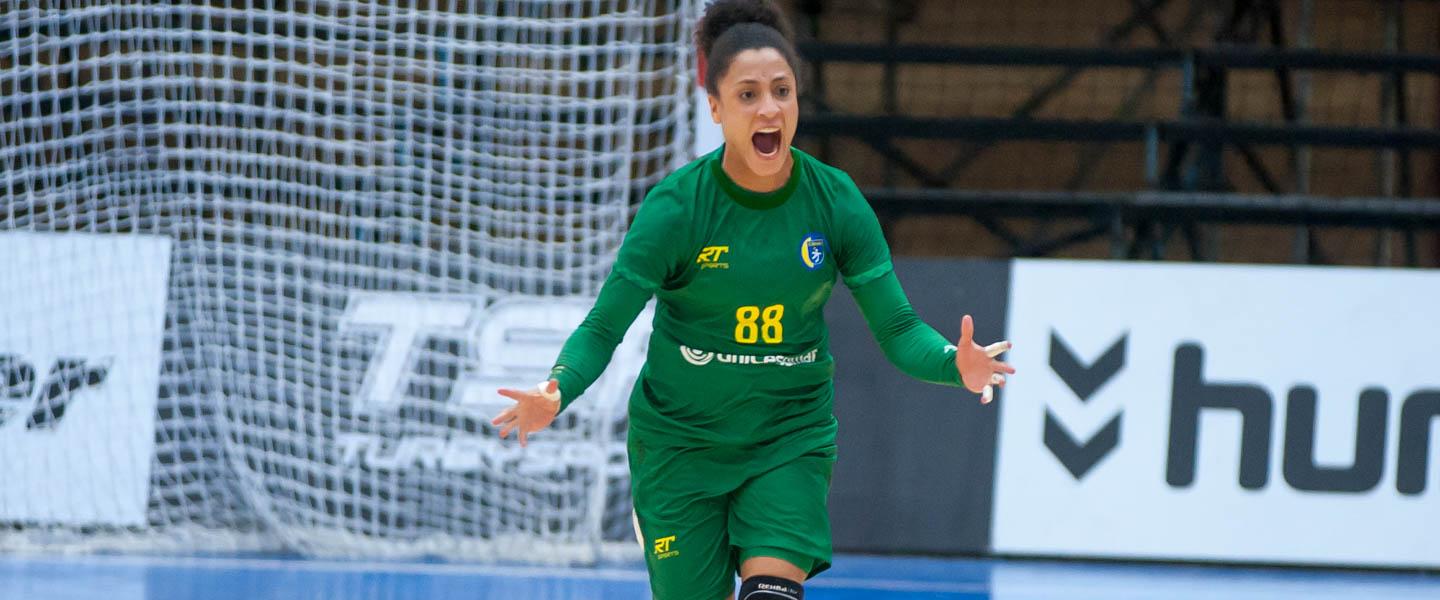 There is still more than one year to go until the start of the 2023 IHF Women's World Championship, which will be the first world handball flagship tournament hosted by three countries. Still, preparations are in full fledge, as several countries have already earned their tournament tickets after the continental tournaments' conclusion.
In total, 12 of the 32 teams participating in the competition have already sealed their places and start their preparations for the tournament now.
The first four sides to progress to Denmark/Norway/Sweden 2023, aside from the three co-hosts, were the top four placed teams at the 2022 CAHB African Women's Handball Championship, which took place in Senegal between 9 and 19 November 2022.
Winners Angola sealed their 17th consecutive berth for the World Championship, being joined by Cameroon, Congo and hosts Senegal. The latter side will make their second appearance after finishing 18th at Japan 2019.
Three other tickets were reserved for the top-placed sides at the EHF EURO 2022. However, as the final was played between the IHF Women's World Championship 2023 co-hosts Norway and Denmark, the third, fourth and sixth-placed teams earned the berths.
Therefore, Montenegro and the silver medallists from Spain 2021, France, secured safe passage to the tournament, with the Netherlands joining them after finishing sixth, as the Placement Match 5/6 was won by Sweden, who were already in.
The top two-placed sides at the 2022 South and Central American Women's Handball Championship, Brazil and Argentina, are also qualified, with the continental champions Brazil earning their 14th consecutive berth, while Argentina qualified for the 11th time in a row for the world women's handball flagship tournament.
10 spots are still available for European teams, with 20 sides learning their fate on the outskirts of the EHF EURO 2022 in Ljubljana, where the draw for the European Qualifiers play-offs was made. The teams that did not qualify directly but played at the EHF EURO were seeded, and several high-profile clashes resulted.
Austria, who played at Spain 2021, will face Spain in a crunch clash, while Switzerland, who made their debut at the EHF EURO 2022, face the Czech Republic in what looks to be a balanced clash. Germany, Serbia or Slovenia seem to be the surefire favourites ahead of Greece, Türkiye and Italy, respectively, as they all look set to return to the IHF Women's World Championship.
The first leg of the play-offs is scheduled for 7/8 April and will be played on the home court of the first drawn team, while the second leg is taking place on 11/12 April 2023.
2023 IHF Women's World Championship play-off draw:
Türkiye vs Serbia
Romania vs Portugal
Iceland vs Hungary
Poland vs Kosovo
Italy vs Slovenia
Germany vs Greece
Switzerland vs Czech Republic
Austria vs Spain
North Macedonia vs Ukraine
Slovakia vs Croatia 
Qualified teams for the 2023 IHF Women's World Championship
Co-hosts (3): Denmark, Norway, Sweden
EHF EURO (3): France, Montenegro, Netherlands
CAHB African Championship (4): Angola, Cameroon, Congo, Senegal
SCAHC Championship (2): Brazil, Argentina
Photo: South and Central America Handball Confederation