16 Jan. 2020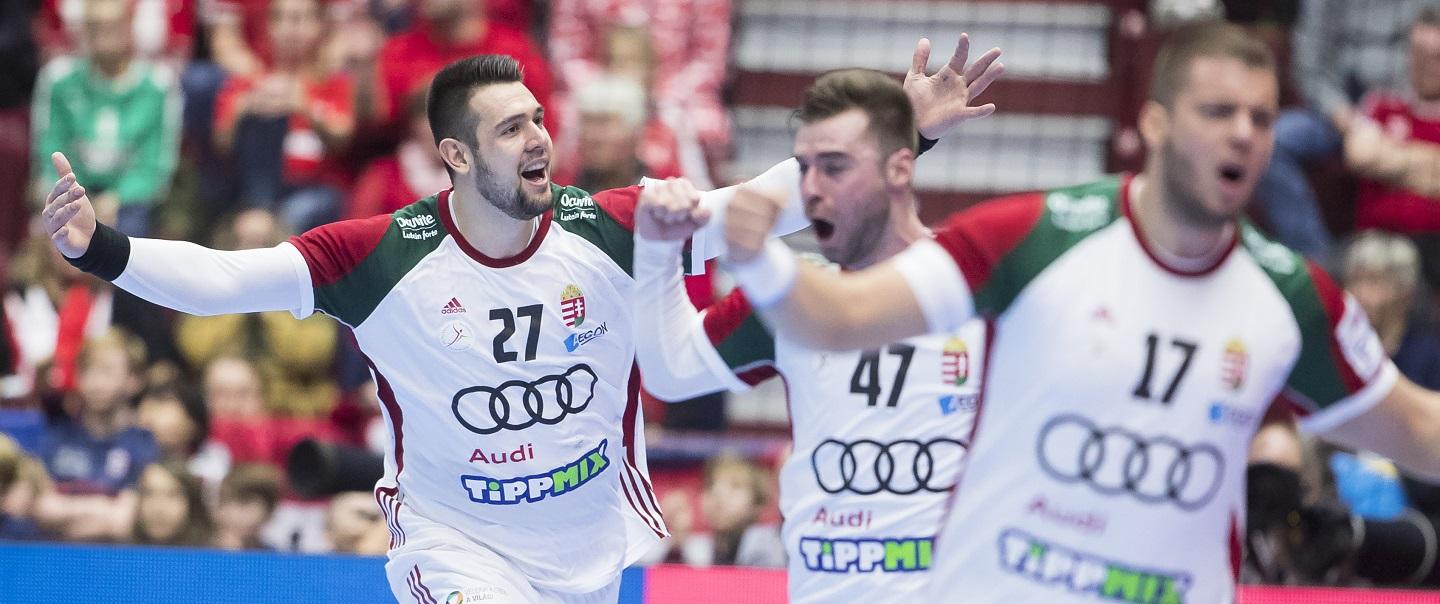 The first stage of the Men's EHF EURO 2020 in Sweden, Austria and Norway concluded on Wednesday night in Malmö, where the final preliminary round matches were played – and one of the biggest shocks of the phase confirmed. The current world and Olympic champions Denmark were knocked out before the main round, following one defeat, one draw and one win in the preliminary stage. 
Denmark were not the only notable nation eliminated in the preliminary round of what is the first expanded edition of the event, featuring 24 teams split into six groups for the first stage. While Denmark placed third in Group E behind top-of-the-table Hungary and Iceland, record world champions France finished third in Group D and therefore failing to proceed to the main round. 
The 12 teams that have reached the main round are now set for their campaigns in the next stage, with Group I playing in Vienna and Group II in Malmö. Group I is comprised of Croatia, defending champions Spain, Austria, Czech Republic, Germany, and Belarus. Their first matches will be played on Thursday. 
Group II features 2017 and 2019 World Championship finalists Norway, Hungary, Slovenia, Sweden, Portugal and Iceland. They will have their first games on Friday. 
While some teams amongst the main round participants were expected to reach this stage, there are some who may not have been expected to reach the phase but have done so with exceptional campaigns. Two of the most notable are Portugal and Hungary. 
Hungary are the youngest team at the EHF EURO, and after entering the tournament as a relatively unknown side, won their group and will start the main round with the maximum points carried from the preliminary stage. 
Portugal qualified for the EHF EURO after last contesting the event in 2006, and their opening victory over France was ultimately responsible for the elimination of Les Experts. 
Iceland have not reached the main round since 2016, when they placed fifth overall. Like Portugal, their win over Denmark on the group's opening day eventually proved the undoing of the favoured side. 
The only other main round team who did not make it to this stage at the previous edition in Croatia two years ago are the co-hosts Austria. Led by the top scorer of the championship so far, Nikola Bilyk (28 goals in three games), Austria earned first place in Group B thanks to three straight wins, over Czech Republic, North Macedonia and Ukraine. 
From the main round, the top two teams in each group will proceed to the semi-finals in Stockholm on 24 January. 
More information on the Men's EHF EURO 2020 can be found on the official website. 
PHOTO: ANIKO KOVACS