29 Nov. - 17 Dec.
Denmark, Norway, Sweden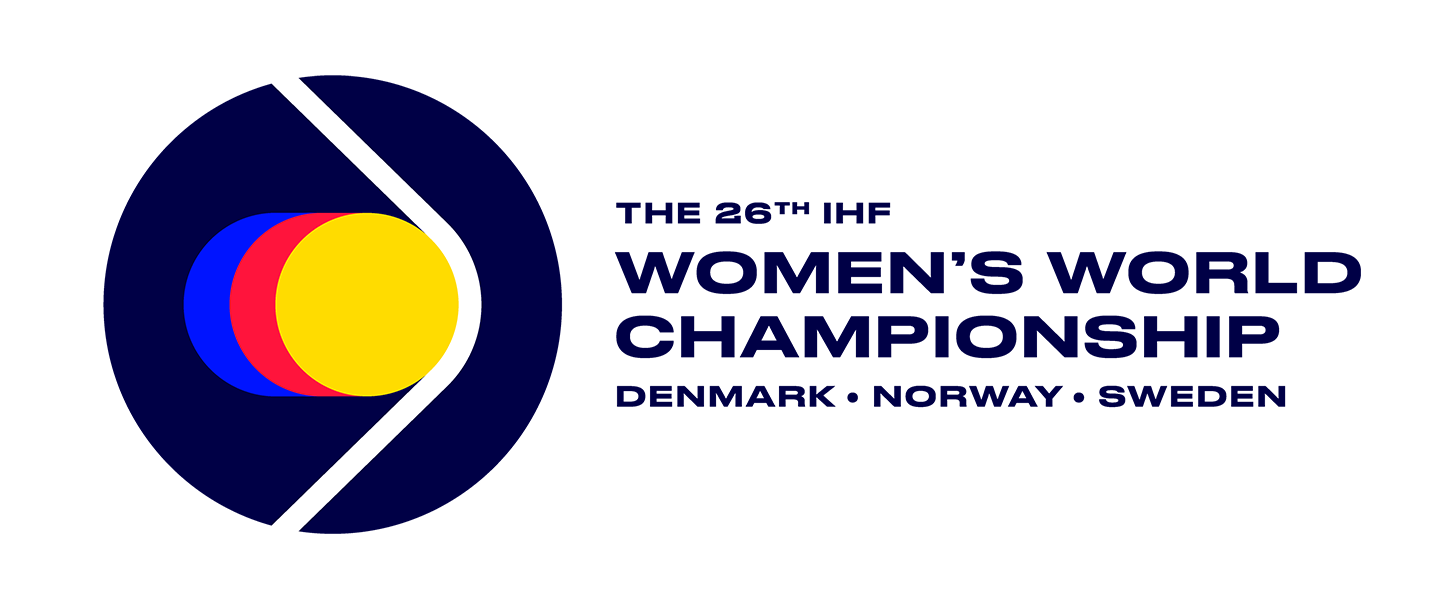 The 26th IHF Women's World Championship will be staged in Denmark, Norway and Sweden from 29 November to 17 December 2023. The event is planned to take place in six cities and venues across the three countries and will be the second edition of the IHF Women's World Championship to feature 32 teams.
QUALIFIED TEAMS
Hosts: Denmark (DEN), Norway*(NOR), Sweden (SWE)
Africa: Angola (ANG), Cameroon (CMR), Congo (CGO), Senegal (SEN)
Asia: Islamic Republic of Iran (IRI), Japan (JPN), Kazakhstan (KAZ), PR of China (CHN), Republic of Korea (KOR), 
Europe: Croatia (CRO), Czech Republic (CZE), France (FRA), Germany (GER), Hungary (HUN), Montenegro (MNE), Netherlands (NED), Poland (POL), Romania (ROU), Serbia (SRB), Slovenia (SLO), Spain (ESP), Ukraine (UKR)
North America and the Caribbean: Greenland (GRL)
South and Central America: Argentina (ARG), Brazil (BRA), Chile (CHI), Paraguay (PAR)
Wild Card: Austria (AUT), Iceland (ISL)
DRAW
The draw for the event will take place in Gothenburg, Sweden on Thursday 6 July at 15:30 CEST. The draw will be streamed live on the IHF YouTube channel.
Pots
Pot 1: Norway, Denmark, Montenegro, France, Netherlands, Sweden, Brazil, Germany
Pot 2: Slovenia, Spain, Croatia, Republic of Korea, Hungary, Romania, Poland, Czech Republic
Pot 3: Serbia, Japan, Ukraine, Greenland, Argentina, Angola, People's Republic of China, Cameroon
Pot 4: Congo, Senegal, Paraguay, Islamic Republic of Iran, Kazakhstan, Chile, Austria, Iceland
*In case the reigning world champion is also hosting the next World Championship, the Continental Confederation of the reigning World Champion obtains one additional performance place. With Norway being reigning champion and co-hosts of the 2023 IHF Women's World Championship, this place goes to the continent of Europe.