20 Jun. - 02 Jul.
Germany and Greece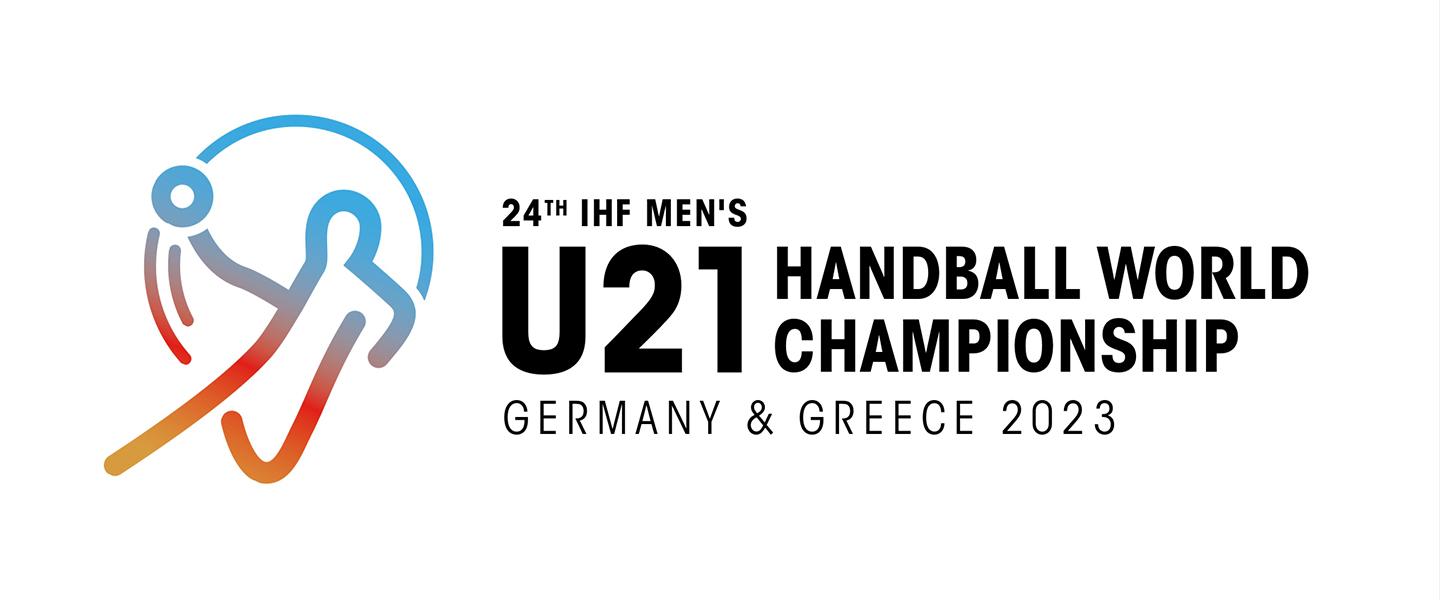 The 24th IHF Men's Junior (U21) World Championship will be co-hosted by Germany and Greece in the period from 20 June to 2 July 2023. 
VENUES
Hanover, Magdeburg and Berlin are the three host cities chosen by Germany, while Greece's capital Athens will be the fourth host city.
Swiss Life Hall in Hanover 
GETEC Arena in Magdeburg 
Max-Schmeling Arena in Berlin 
Korydallos in Athens
Sofia Befon in Athens
QUALIFIED TEAMS
(Last update: 17 January 2023)
Hosts: Germany (GER), Greece (GRE)
Africa: Algeria (ALG), Angola (ANG), Egypt (EGY), Libya (LBA), Morocco (MAR) Tunisia (TUN)  
Asia: Bahrain (BRN), Japan (JPN), Kuwait (KUW), Saudi Arabia (KSA)
Europe: Croatia (CRO), Denmark (DEN), Faroe Islands (FAR), France (FRA), Hungary (HUN), Iceland (ISL), Poland (POL), Portugal (POR), Serbia (SRB), Slovenia (SLO), Spain (ESP), Sweden (SWE)
Oceania: TBD
North America and the Caribbean: Cuba (CUB), United States of America (USA)
South and Central America: Argentina (ARG), Brazil (BRA), Chile (CHI), Costa Rica (CRC)
QUALIFICATION EVENTS
Men's IHF Trophy, 14–18 March | CRC
DRAW
The draw for the event took place in Katowice, Poland on Tuesday, 17 January, in the margins of the 2023 IHF Men's World Championship.
Draw results
Group A: FRA, POL, CRO, USA
Group B: ALG, GER, TUN, LBA
Group C: POR, BRA, KUW, CRC
Group D: ESP, FAR, JPN, ANG
Group E: HUN, DEN, ARG, OCE 1
Group F: SWE, SLO, BRN, IHF Trophy winners
Group G: SRB, ISL, CHI, MAR
Group H: EGY, GRE, CUB, KSA