05 Oct. - 09 Oct.
Saudi Arabia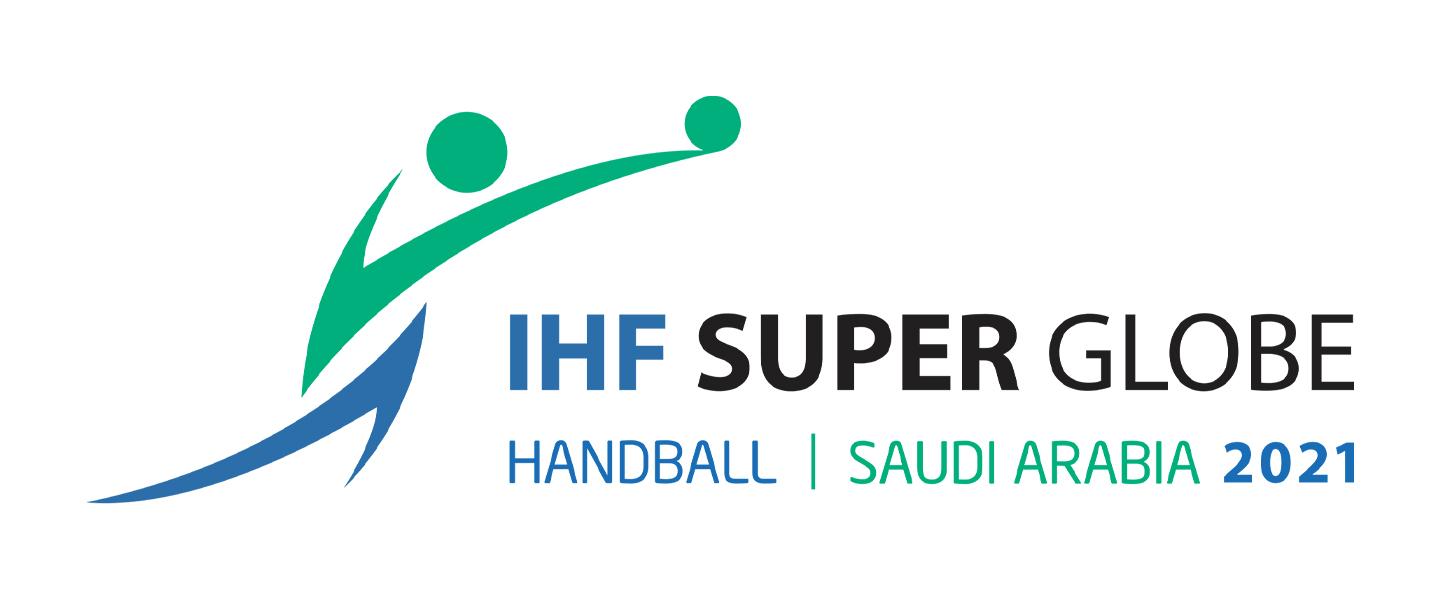 The 2021 edition of the IHF Men's Super Globe took place in Jeddah, Saudi Arabia, from 5 to 9 October 2021. 
QUALIFIED TEAMS
Reigning champions: FC Barcelona (Spain)
Africa: Zamalek SC (Egypt)
Asia: Al Duhail (Qatar)
Europe: Aalborg Håndbold (Denmark)
North America and the Caribbean: San Francisco CalHeat (USA)
Oceania: Sydney University (Australia)
South and Central America: EC Pinheiros (Brazil)
Wild Card: SC Magdeburg (Germany)
Two clubs representing host nation Saudi Arabia: Al Wehda, Al Noor
RESULTS
5 October (Quarter-final qualification)
Sydney Uni vs SC Magdeburg 20:32
Al Wehda vs San Francisco CalHeat 29:20
6 October (Quarter-finals (QF))
QF1: Al Duhail vs SC Magdeburg 23:35
QF3: Al Noor vs EC Pinheiros 33:34
QF2: Aalborg Håndbold vs Al Wehda 38:27
QF4: FC Barcelona vs Zamalek SC 36:32
7 October
Placement round 5-10
San Francisco CalHeat vs Al Noor 24:30
Sydney Uni vs Zamalek SC 19:38
Semi-finals (SF)
SF1: SC Magdeburg vs Aalborg Håndbold 32:30
SF2: EC Pinheiros vs FC Barcelona 24:39
8 October (Placement round 5-10)
Al Duhail vs San Francisco CalHeat 30:23
Al Wehda vs Sydney Uni 26:26
9 October
Placement round 5-10
Al Noor vs Al Duhail 22:38
Zamalek SC vs Al Wehda 42:22
Bronze-medal match: Aalborg Håndbold vs EC Pinheiros 34:29
Gold-medal match: SC Magdeburg vs FC Barcelona 33:28
FINAL RANKING
1. SC Magdeburg 
2. FC Barcelona
3. Aalborg Håndbold
4. EC Pinheiros, 5. Zamalek SC, 6. Al Duhail, 7. Al Noor, 8. Sydney Uni, 9. Al Wehda, 10. San Francisco CalHeat
 

For more information on the event, visit the competition mini-site on ihf.info or the official event website.