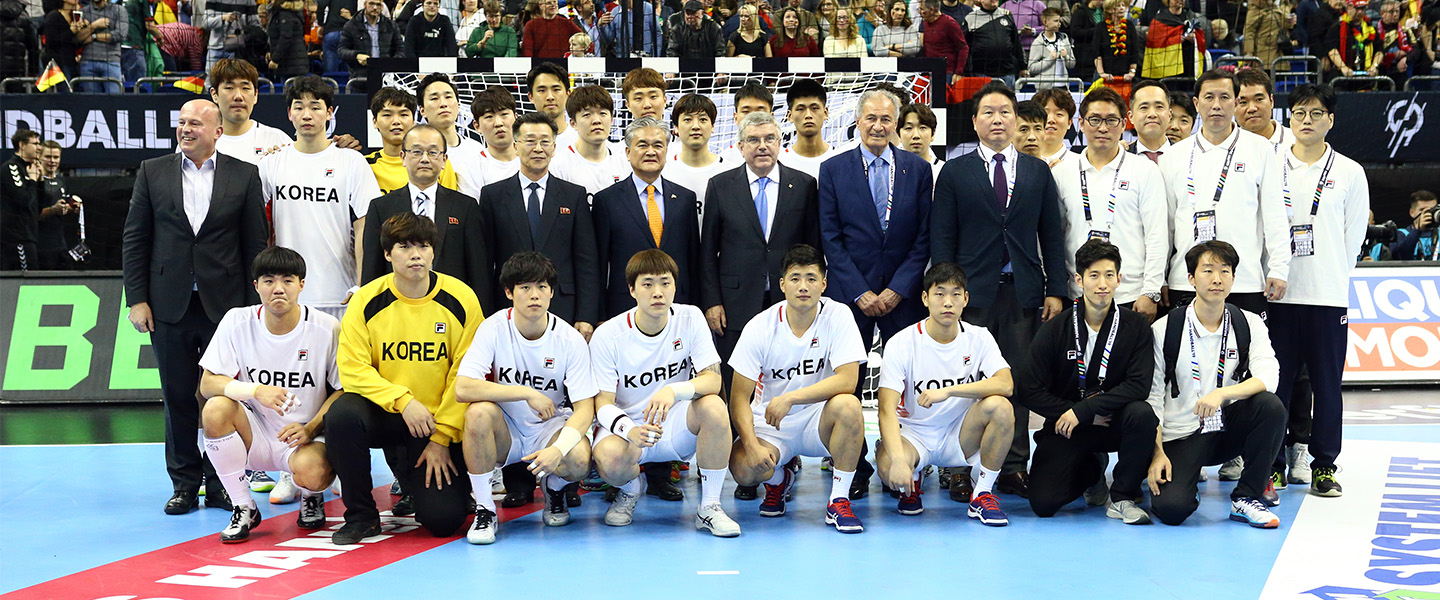 On 10 January, Dr Moustafa opened the 26th IHF Men's World Championship, which was held in six venues across Germany and Denmark: Berlin, Munich, Cologne, Hamburg, Copenhagen and Herning.
Handball history was made at this event as for the first time, a unified team of Korea – composed of players from both Koreas – played at a World Championship. The historic opening match between Germany and Korea was attended by many VIPs such as IOC President Dr Thomas Bach, Germany's Federal President Frank-Walter Steinmeier, as well as the Ministers of the Interior and Foreign Affairs, Horst Seehofer and Heiko Maas, Egypt's Prime Minister Dr Mostafa Madbouly and the Minister of Sports, Dr Ashraf Sobhy. Furthermore, several Presidents of International Sports Federations, such as World Taekwondo, the World Badminton Federation and the World Rowing Federation.
The 26th IHF Men's World Championship was a success in many ways. A new record was set with overall more than 900,000 spectators following the event. In addition, the Main Round system was successfully re-introduced, with three non-European teams finishing among the best 12 (Brazil, Egypt, Tunisia) and all Pan American teams playing their best campaigns ever. In the all-Scandinavian final, joint hosts Denmark claimed their first-ever gold medal at a Men's World Championship as they dominated the match against Norway.