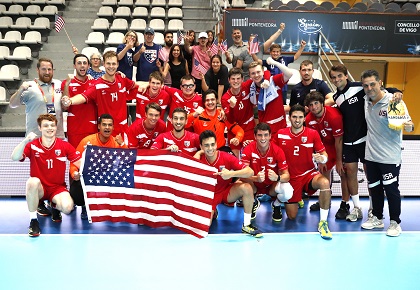 United States of America
USA Team Handball, a member of the IHF and NACHC, is a non-profit organisation headquartered in Colorado Springs and was certified by the United States Olympic Committee in 2008. The jurisdiction of USATH includes development of grassroots programmes, preparation of national teams and day-to-day oversight of the sport in America.
The immediate goal of USATH is to restore hope, dignity and traction to the sport's faithful; energise a growing base of players; and create an all-new model for international success.
In the U.S., handball is often referred to as the "most American sport which Americans don't play" – something USA Team Handball want to change with the support of the IHF. The American plan aims to raise handball awaress ahead of the 2028 Los Angeles Olympic Games through broadcast partnerships, residential programmes with European teams and the USATH College and University Club Expansion Initiative.