Key highlights of the day: All you need to know about Spain 2021's final
19 Dec. 2021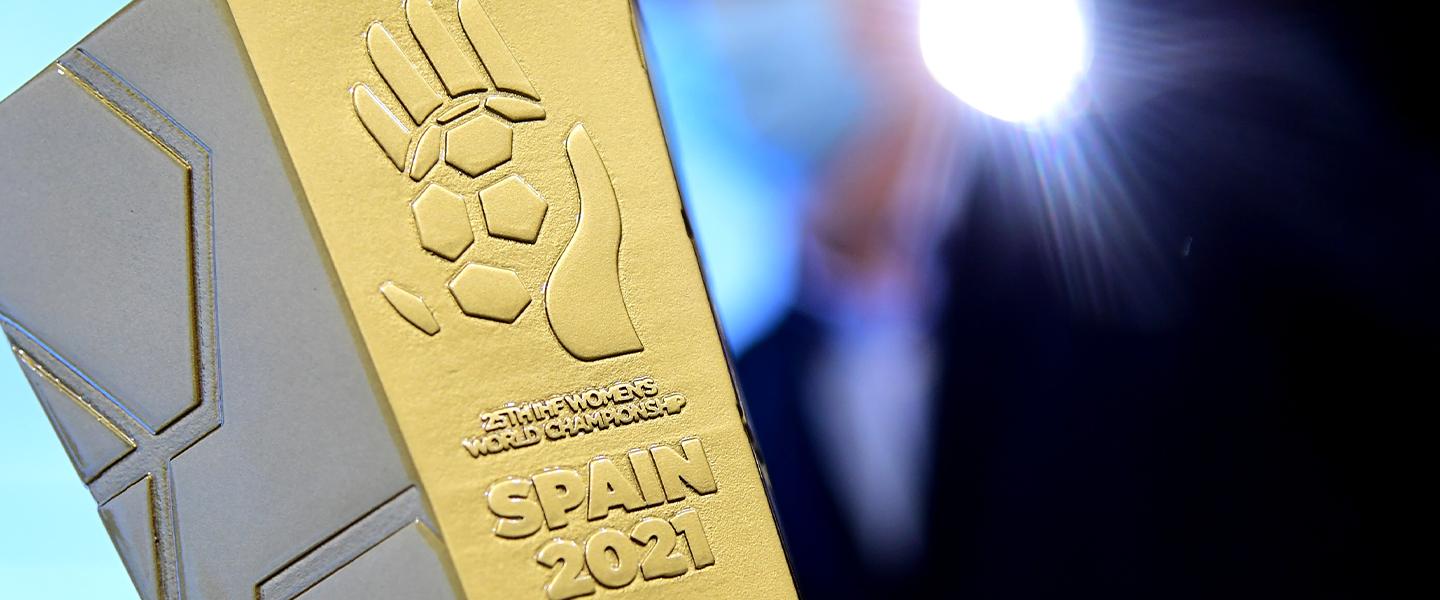 Tick-tock. Tick-tock. Do you hear the clock winding down? Yes, it is that day! It is time to crown a new world champion after the final of the 25th IHF Women's World Championship!
There have been 18 days of top-class handball at Spain 2021. 106 games are done and dusted, during which 5,750 goals were scored, but the wait will finally be over, as Norway and France clash in the final at 17:30 CET in the Palau d'Esports de Granollers.
But until that moment, we will be treated to another interesting clash, when the hosts, with the full arena behind them, face Denmark in the bronze-medal game. Two of the top-four defences in the competition meet for the last time at Spain 2021, with Spain eager to finish the tournament they hosted on a high and with their third medal in history in the world handball flagship competition. 
Now, to the moment we have all been waiting for. The Norway and France pair are the teams that faced each other the most times in the final of the IHF Women's World Championship, four times, with Norway taking two wins, but France clinching the gold medal in their most recent game, at Germany 2017.
The records are there to be tied or beaten and this is what Norway can do, while France are in their third consecutive final at a major tournament, after losing the EHF EURO 2020 final, but winning the Olympic Games Tokyo 2020 this summer. So, who is your pick to win the gold medal? 
If you want to find out more about the two finalists, well… you are in luck. Norway are talking about collective confidence as their inner motivation to secure their fourth-ever IHF Women's World Championship medal, with quotes from stalwarts like Stine Bredal Oftedal, Nora Mork and Katrine Lunde. 
On the other side, France have won all eight games until the final, a feature which they never achieved in the competition and are relying on defence, grit, spirit and a touch of luck. 
We have also talked a bit about the semi-finals, analysing what went well and what went wrong during the two games. 
Are you interested who is Norway's top scorer in this tournament? Or France's? Well, you have those statistics only one click away, where you can compare the two teams by numbers. But, most of all, you can find a hint or two about who's in contention for the All-star team, which will be announced later today. 
You can also win prizes at Spain 2021, if you prove that you are a handball expert. Are you confident you can top the charts? Find out for yourself! 
Unfortunately, injuries happen and players do get replaced at Spain 2021, so you can keep track of everything here. 
Curious where you can follow your team on TV? Don't worry, we also got you covered – simply click here! 
The IHF is working hard to bring you the very best from what is sure to be an exciting competition and wherever you are, there are many ways to follow the action! Make sure to be always up-to-date! 
And do not forget to also follow our Instagram account dedicated to this competition, available here. 
Photos: RFEBM / J. L. Recio