Key highlights of the day: Best eight teams set to fight for four semi-final berths
27 Jan. 2021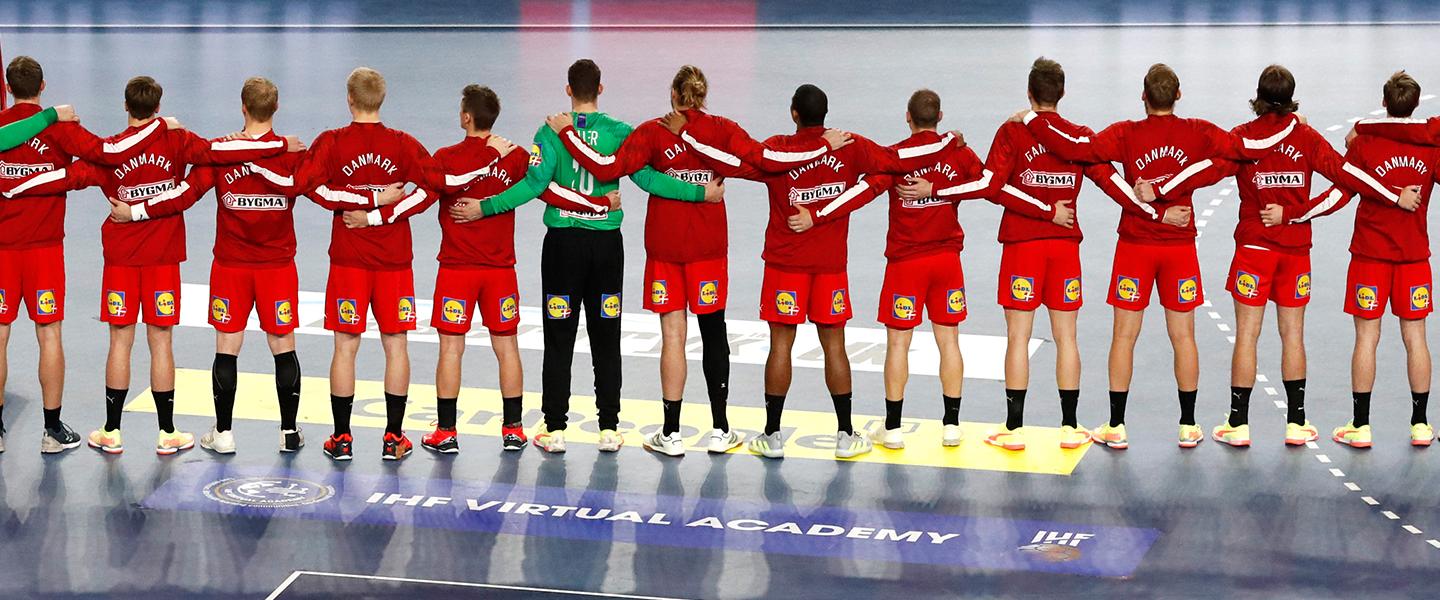 It is the moment we have all been waiting for, as the best eight teams at Egypt 2021 will clash for a final weekend place in Cairo.
As the World Championship reaches its climax, everyone is looking for every bit of information about the teams they can get and you can find everything you need on our website, ihf.info.
The headliner of today will surely be the crunch game between Spain and Norway. The Scandinavian side were runners-up at France 2017 and Germany/Denmark 2019, but will have to break a 24-year-old curse against Spain if they want to have a chance to claim gold. 
Title holders Denmark are facing their toughest challenge yet, as they face hosts Egypt in another exciting match. While Denmark are one of the two teams that beat all of their opponents up to this point, the Pharaohs will surely play with their hearts on their sleeves and can spring a surprise once again in this championship. 
Sweden won the last two games against Qatar, but had their ups and downs in this event, winning four games and drawing the other two on their way to the quarter-finals. The Scandinavians can return to a World Championship final weekend for the first time in ten years and they look like the favourites in this tie.
Finally, another 100 per cent European tie is looming, with France meeting Hungary. With their team fresh and ready to give it their all, Hungary are aiming high and had their best start at an IHF Men's World Championship since 1986. However, France have been flawless so far, beating all opponents, including tough teams like Norway and Portugal. 
One of France's reason for success at Egypt 2021 was playmaker Kentin Mahe, who shared both his thoughts about the event, but also a little bit of his life in this feature. 
The President's Cup will also find out its winner on Wednesday, as Austria face Tunisia in a fierce clash, which should be able to provide some exciting handball and a plethora of goals.
Austria will rely once again on their towering back Lukas Hutecek, a 20-year-old player, who aims for the sky and will definitely be a cornerstone for the Austrian team in years to come. 
In other news, Danish goalkeeper Niklas Landin shrugged off an injury scare during Denmark's convincing win against Croatia on Monday, to be handed over the 2019 IHF World Player of the Year award. 
Unparalleled statistical access and player data monitoring can also be found in our new dashboard section of the website, where you can find out everything that your favourite player did at Egypt 2021.
You can also watch the best highlights and follow everything that happens at Egypt 2021 on our Facebook page, including the best plays from the last day of the main round.
Do not forget to set your alarm and watch your favourite teams on TV and follow all the updates of the IHF regarding the IHF men's flagship event.