Slovenia 2022 finalists to be decided on decisive day
01 Jul. 2022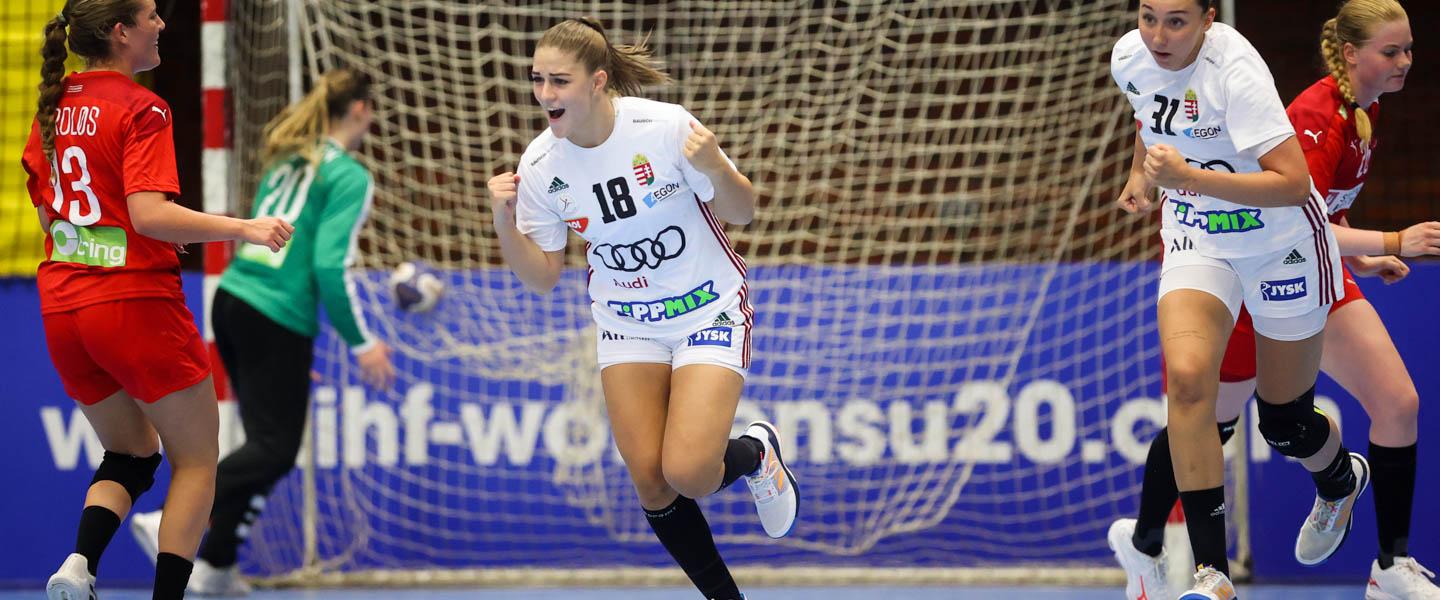 Live blog: Reigning champions Hungary, Netherlands, Norway and Sweden are the teams remaining in the course for the gold medal at the 23rd edition of the IHF Women's Junior World Championship.
The finalists have been determined! There will be a rematch of the Hungary 2018 final. Norway against Hungary. Can the Scandinavians take revenge and bring home the gold this time? Sweden and the Netherlands will play for bronze.
Angola and Denmark have the chance to secure fifth place, while there will be a German-speaking duel for seventh place. Germany will meet Switzerland. 
And the winners of the President`s Cup are Japan. They defeated Montenegro in a thrilling match for ninth place. 
Today's matches:
10:00 CEST Lithuania vs Brazil (27:26) / Islamic Republic of Iran vs Italy (20:35)
12:00 CEST Romania vs Poland (22.23) / Slovakia vs Republic of Korea (31:36)
14:00 CEST Japan vs Montenegro (35:27) / Mexico vs USA (26:28)
14:30 CEST Tunisia vs Egypt (26:28)
16:00 CEST Slovenia vs France (16:31) / Czech Republic vs Croatia (25:23)
16:30 CEST India vs Argentina (30:41)
18:15 CEST: Netherlands vs Norway (23:32) / Angola vs Switzerland (26:21)
18:30 CEST Chile vs Kazakhstan (25:24)
20:30 CEST Sweden vs Hungary (25:33) / Germany vs Denmark (27:38)
21:56 CEST Full-time: Germany vs Denmark 27:38 (13:20)
Clear victory for Denmark. The Scandinavians were able to get rid of their frustration about missing the semi-finals, while Germany has to cope with another defeat. 
Nine fewer shots on goal than Denmark and then 10% less scored, these are the bare figures Germany has to deal with. Lotta Heider was the top scorer with six goals on seven attempts. On the other side, Karen Klokker Poulsen (8/8), Clara Skott (7/7) and Maria Berger Wierzba (7/8) showed their goal-scoring qualities. 
Both teams will finish the IHF Women's Junior World Championship better than the last one. Back then, Germany ended up in a disappointing 13th place, Denmark in sixth. For Denmark, however, even fourth or fifth place will not be entirely satisfactory, after all, they have won eight medals so far, including gold twice (most recently in 2016). 
For Germany, there was probably not more in it, the team was already too badly shaken by injuries and cancellations in the run-up. Then there was the absence of Lucy Jörgens, who not only did an excellent job as a playmaker but also scored many goals. Now the team has to use tomorrow to clear their heads so that they can finish on a positive note against their neighbours from Switzerland on Sunday. 
21:55 CEST Full-time: Sweden vs Hungary 25:33 (14:15)
Yes, we will have the rematch of the Hungary 2018 final, as Hungary sealed a 33:25 win against Sweden, in one of the most balanced games at Slovenia 2022. The Scandinavian side even held the lead briefly in the second half, but the grit and the sheer strength Hungary proved throughout the whole competition just helped lift them to the win, just one day after they really delivered a clinical performance against Denmark. With a strong attack, capable of dealing jokers out of the pack on a match-by-match basis and a pinpoint defence, which can adapt to basically anything the opponents throw at them, Hungary have been nothing short of amazing for their second consecutive edition of the IHF Women's Junior World Championship.
They built a 15-game winning streak dating back to Hungary 2018, without looking anything like in doubt, despite facing strong opponents on the way. Back-to-back wins against Denmark and Sweden just set up a final against another Scandinavian side, Norway, who will be looking to avenge the defeat from the previous edition of the world flagship competition, when Hungary also clinched the title by winning eight games out of eight played. And if centre back Johanna Farkas plays like tonight, when she scored 11 goals, dished two assists and earned two penalties on her way to the MVP award, it will be difficult for Norway to beat the reigning champions.
On the other hand, Sweden had little contribution out of their key players outside Tyra Axner, who was left to battle by herself with Hungary's strong defence. Despite scoring six goals and dishing two assists, Axner failed to take the opponents out by herself and now Sweden must face the Netherlands in their quest for the first medal since 2012.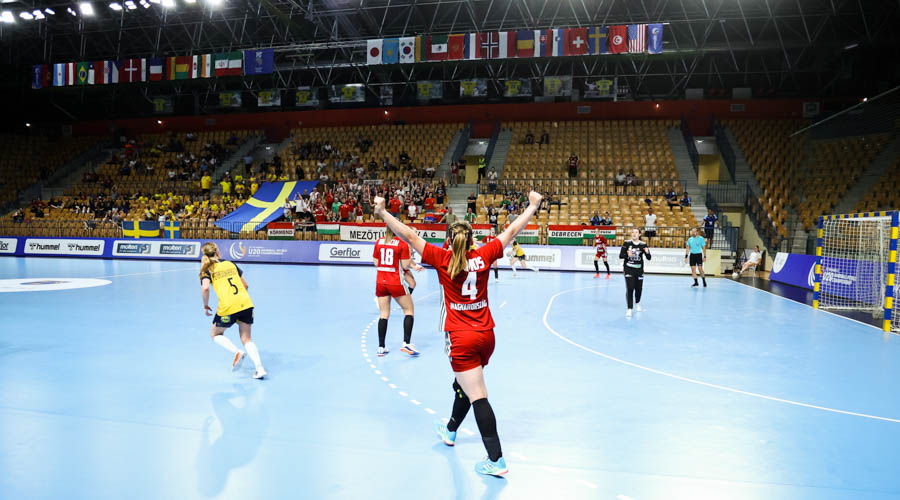 21:43 CEST Closer to a rematch of the Hungary 2018 final
It really is going down to the wire, this game, and there is everything to play for. Hungary have been more consistent, but Sweden always did come back in the match. But their attack has been scoring harder and harder, while Hungary look to find the key via breakthroughs. The reigning champions have been exceptionally led by their captain, Johanna Farkas, who scored 11 times until this moment. The quality is so high and every mistake is punished. But Farkas, who will probably be named the MVP of the game, irrespective of the result, has been on fire tonight and created exactly what Hungary needed in attack.
With eight minutes to go, Hungary look closer and closer to the win, which would mean that the final from the previous edition of the IHF Women's Junior World Championship will be repeated. Right now, Hungary are leading 26:24. What can Sweden throw at them and make it stick?
21:34 CEST Hungary take advantage and move into the lead 
As Hungary's defence morphed into a 5-1, more aggressive stance, Sweden countered by taking out their goalkeeper and creating a seven-on-six situation, which worked out well initially. Bringing in goalkeeper Hanna Popaja also was the right move, as she had four saves in ten minutes, topping what Tyra Schjött managed in the first part of the game. But that kind of all-in move can also backfire, as Hungary scored into the open goal, taking back the lead after Sweden were also in front.
Once again, Hungary's defence has been getting stronger and stronger in the second half, as it did throughout the whole tournament. But Sweden are still the toughest test they faced, as that amazing winning streak is seriously put under a test. With 20 minutes to go, Hungary lead by one goal, 20:19.
21:07 CEST Half-time: Germany vs Denmark 13:20
Scandinavian teams simply don't suit Germany at this tournament. After yesterday's heavy defeat, they are now relatively without a chance against Denmark. They dominate the game and their outstanding defence fails Germany time and again. Germany's goalkeeper Alexandra Humpert has also not yet found her way into the game and has few saves by her standards. 
In terms of efficiency, they are not worlds apart with 65% to 56%, but at this level, nuances make a big difference. In the second half, Germany has to do damage limitation. Because without a total collapse by Denmark, it will be difficult to close the gap of 7 goals.  
21:05 CEST Half-time: Sweden vs Hungary 14:15
Five goals, two assists and two earned penalties. There is no doubt that Hungary's game has been seriously influenced by centre back Johanna Farkas, who lifted her side after an uneventful start, plagued by mistakes and easy misses. But Farkas entered the game after ten minutes and turned it around for the reigning champions, who are now ahead at the break, 15:14. They have not improved massively and will need a serious shakedown after the first half, just like in yesterday's quarter-final against Denmark.
On the other hand, Sweden led for most of the game but made mistakes when it mattered the most. Tyra Axner was stopped by Hungary's defence – she has scored twice from nine shots – and in the final seconds, Clara Petersson Bergsten missed a fast break that could have tied the score after 30 minutes. Hungary are looking like favourites to make it to the final, after what we saw in the first half. But how will Sweden look in the second part?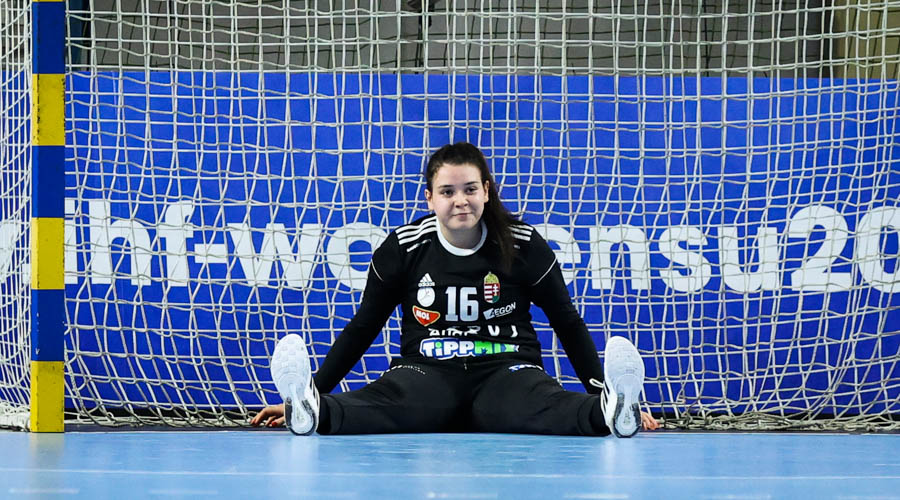 20:52 CEST Hungary stay close, despite not shining
A combination of turnovers, easy one-on-one misses and some powerful shots from Sweden saw Hungary backed into a corner, as the Scandinavian side used a 4:1 run to create an 8:5 lead. True, Hungary have been here before at Slovenia 2022, being down against Denmark in yesterday's quarter-final and made a superb comeback, but Sweden are just looking a tad better than Denmark, at least in attack, where they have multiple options. Their passes to the line player worked out beautifully, their back line has also been efficient, as everything went to plan in the first part of the game.
On the other hand, Hungary's back line have not produced the goods as it should have. Left back Greta Juhasz had a game to forget, missing three shots and turning the ball over four times. She, like another key contributor, Blanka Kajdon, have been replaced by coach Szillard Kiss. But even in these conditions, Hungary are still very close, down 9:8 after 20 minutes.
20:43 CEST Sweden enjoy better start than reining champion
This has been a great start to the match with the two teams going head-to-head in what shapes up to be a proper shootout. Despite boasting two of the top defences in the competition at Slovenia 2022, Sweden and Hungary constantly found ways to exploit their opponents' woes. While Hungary are relying once again on their breakthroughs, one of the favourite ways to score in this competition, everything in attack goes through Tyra Axnér's hand. The centre back, who made her debut for the senior national team in 2021, scored two goals and also assisted two, as Sweden jumped to a 6:4 lead, just at the tenth-minute mark.
Hungary have conceded too many turnovers at the start of the match, three, as nerves might be getting to them. Still, they are the reigning champions, have a 14-game winning streak entering the match and proved to be quite impossible to stop at times. Whether Sweden can do that or not, there is still to be seen. Stopping Axner might be key in this match.
20:05 CEST Hungary eye second consecutive final
In the second semi-final, which will also take place in the Zlatorog Arena in Celje, Hungary are facing Sweden, aiming to extend their winning streak at the IHF Women's Junior World Championship to 15 matches, as their last loss in the competition came in 2016.
The top two attacks in the competition, Hungary (214 scored goals) and Sweden (206 scored goals) measure up in what seems to be a battle for the ages, with the winner being rewarded with a place in the final. While Hungary have qualified for the final three times – winning one and losing the other two – Sweden are only for the third time in the semi-finals, winning one, in 2012, and losing another, in 1991.
Hungary will face a Scandinavian side for the second match in a row, after clinching a 30:26 win against Denmark on Thursday, after being down at the break for the first time at Slovenia 2022. Sweden have secured a 36:24 win against Germany, proving once again how experience can be key in such tournaments.But Hungary also have plenty of experience, with this side winning the Women's 17 EHF EURO in 2019 and the Women's 19 EHF EURO in 2021 without dropping a single game, as Szilard Kiss' side hopes to finish the tournament with the same immaculate performance.
20:02 CEST Full-time: Chile vs Kazakhstan 25:24 (15:10)
Kazakhstan improved their game after the break and started to catch up. A late surge saw them closing the gap to 24:25, but they failed to score one more goal and draw level.
Kazakhstan's Yelena Berenda became the top scorer of the match with eight goals, yet her tram lost and finished 28th. Chile, who earned their second win in the tournament, took the 27th position.
19:43 CEST Full-time: Angola vs Switzerland 26:21 (11:8)
Angola continue to write their fairy tale. Even though they did not make it to the semi-finals, they will play for fourth place on Sunday. The best result ever achieved by an African team. 
Switzerland were less efficient - 43% compared to 57% - plus a missed penalty. These are nuances that make the difference in the end. But even they have now achieved the best result ever at an IHF Women's Junior World Championship. 
Top scorer of the match was Switzerland's Tabea Schmid with 11 goals followed by Angola`s Bernardeth Carla Belo who scored 8 goals. As for the goalkeepers' save rate, Angola's Dominga Manuela Samuel Mpangu was ahead with almost 50% (14 out of 30 saved), while Switzerland's Aline Strebel only saved 9 out of 32. 
Who the two teams will play on Sunday for 4th and 6th place respectively will be decided at 20:30 when Germany takes on Denmark. 
19:39 CEST Full-time: Netherlands vs Norway 23:32 (14:14)
Four years ago, in the previous edition of the IHF Women's Junior World Championship, Norway secured a 30:23 win against Russia in the semi-finals, to qualify for the final for the first time in eight years. They made the last act once again at Slovenia 2022, securing their first-ever back-to-back final berths in history, with another dominating display, 32:23, against the Netherlands. While the first half might not have been up to par with their level, Norway duly delivered a strong second part, which confirmed their credentials as one of the top teams in the competition, reaching the final with six wins and a single draw.
Netherlands are the feel-good story of this tournament, a side that did not start with a medal in sight, but worked well, dominated opponents and went almost the whole distance. Eventually, they ran out of steam, as they simply did not have the depth or the experience needed at this level to manage such a match. Kim Molenaar, their top scorer in this match, with seven goals, has improved her tally to 54 goals and will finish the tournament on the podium of the top goal scorer standings, as she is now in third place, 10 goals less than the leader, Charlotte Cholevova, and projects to be a future star for the Dutch side.
Norway will have a day's rest on Saturday and then will go on to play for the gold medal, in what could be a rematch of the final at Hungary 2018, with Hungary. The second semi-final starts in less than an hour, as the reigning champions face Sweden.
19:26 CEST Norway are just one step away from the final 
It will be very difficult, if not impossible for the Netherlands to come back from this. Norway boast a seven-goal lead, 25:18, with 10 minutes to go in the game and they are displaying a great game, especially in attack, where they have scored 11 goals in this half already, nearly the amount they previously made in the first part of the game. It is not that the Netherlands looked down and unmotivated, they are really giving it their best, but it certainly does not look like it is enough. Despite receiving a blow to her knee, Martine Andersen continues to play extraordinarily and she will probably be named the MVP of the match. With six goals, four assists and two penalties earned, she singlehandedly dismantled the Dutch defence.
Norway are on track to qualify for the second edition in a row to the final, a testament to how good there are doing things from the ground up.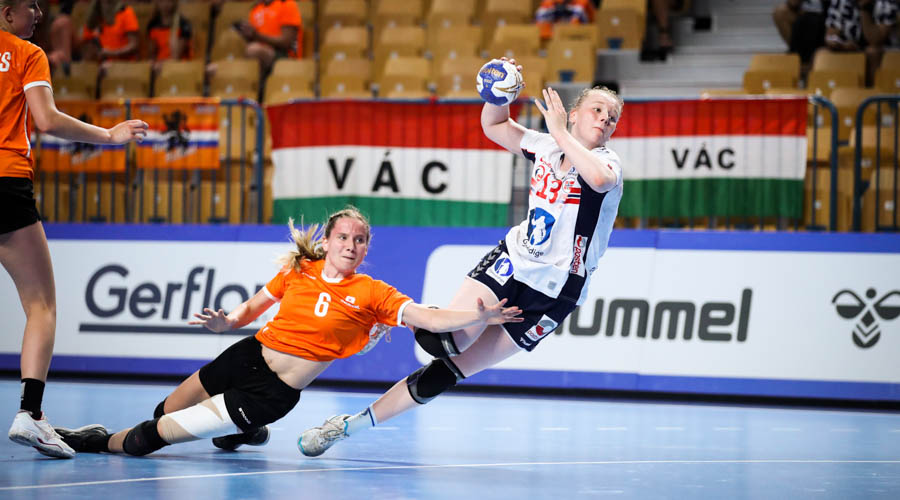 19:11 CEST Half-time: Chile vs Kazakhstan 15:10
The last game at Tri Lilije Hall in Lasko in this tournament is the Placement Match 27/28 between Chile and Kazakhstan. Both teams had won just one game at Slovenia 2022, but now they want to celebrate another victory and finish the event on a high.
So far, Chile has done better, as they lead by five goals. Their shot efficiency is better, 62 per cent against 43. Kazakhstan will need a strong second-half comeback to win and finish 27th.
19:14 CEST Norway ride great start to a five-goal lead 
This might be the pivotal moment of the game. Norway enjoyed a 4:0 run to start the second half, with the Netherlands failing to score in the first six minutes and 56 seconds. It was the defence that really stood out, alongside goalkeeper June Cecilie Krogh, who has saved 11 shots until this moment, for a 42% saving efficiency. They always say that games are won with the attack, but championships are secured by having a good defence. And Norway look to have it both here, at Slovenia 2022, with some superb moments to start the second half, on both sides of the ball.
While Krogh was superb between the posts, it was Martine Andersen who really shined in the attack. We know, we talked a lot about her, but the sheer capacity of delivering even in crunch time is just amazing. She has been unlucky at times, but has done it all: breakthroughs, powerful shots, creative assists… We might see her in the senior team in the next years. Right now, with 20 minutes to go, Norway are leading by five goals, 20:15. It is a timeout for the Netherlands, who have collapsed entirely now.
18:54 CEST Half-time: Angola vs Switzerland 11:8
The two surprise teams in the quarter-finals will face each other. For both Angola and Switzerland, it was the first time they had been in the top eight of a World Championship. 
Switzerland are severely depleted after several Covid19 cases and have had to replace a third of their original squad. Among them are Sev Albrecht, a goal-threatening right wing, and goalkeeper Soraya Schaller. Nevertheless, they continued to present themselves well. But now they are behind a strong Angola. They first equalised a 1:4 deficit and then turned it into a three-goal lead after 15 minutes.  
18:53 CEST Half-time: Netherlands vs Norway 14:14
There is nothing to separate the Netherlands and Norway after this first half, as leads were exchanged, comebacks were recorded and the two teams traded blows throughout the whole 30 minutes. This game is truly one that can be called a semi-final at the IHF Women's Junior World Championship. And most interestingly for the neutral fans? The score is tied, 14:14, after 30 minutes in which both sides boasted two-goal leads.
Norway missed too many clear chances by only centimetres, while the Netherlands managed to take advantage of those misses at exactly the right time. Kim Molenaar just hit the 50-goal mark at Slovenia 2022, scoring four times, while Norway's Martine Andersen also scored four times, but also hit the post three times, as the team's top players really rose to the occasion.
Norway look to have more depth, in general, but the Netherlands proved that they will try and do everything in their power to secure a place in the final, which would be their first-ever.
18:40 CEST Norway weather the Dutch storm
In the space of four minutes, the Netherlands just went on a 4:0 unanswered run to really turn the game on its head, taking a 9:7 lead. It is surprising, but at the same time deserved, as it really sees their effort in defence pay off. Norway had this type of fall in their form throughout the whole tournament and they always bounced back, so it will be interesting to see if that happens again. Up until this moment, the Scandinavian side turned the ball over three times, but have lacked exactly the fire they showed in the previous matches.
On the other hand, Netherlands have adapted well to Norway's game. They still find it difficult to stop Martine Andersen, who has been the only bright light in Norway's attack until this point, having scored three goals and dished four assists. In fact, Andersen had a direct hand in seven of Norway's ten goals, which means 70%. With 10 minutes to go in the first half, the two teams are tied once again, 10:10.
18:29 CEST No breakthrough in the first semi-final
For the first five minutes of the game, the Netherlands looked to be on a perfect start, after goalkeeper Bianca Schanssema saved the first two shots she faced. Their defence really looked a treat against a powerful Norway attack, therefore Ricardo Clarijs' side enjoyed a slight lead. But then the Scandinavian side started to roll, directed by left back Martine Andersen, who scored twice and dished two assists in the space of only five minutes. Yet after being at the receiving end of a 3:0 unanswered run for Norway, the Dutch side bounced back.
There were some steals, a few converted fast breaks, really taking advantage of whatever Norway could offer on a plate. With 14 minutes gone in the game, the Netherlands are tied with Norway, 7:7, with Kim Molenaar leading the way with two goals. She only needs one to hit the 50-goal mark at Slovenia 2022 and she will probably get it.
18:00 CEST Norway seem to be favoured against Netherlands
Both Netherlands and Norway have five wins and a draw in this tournament, but this is the time when one of them will lose their first game. Will it be the Netherlands, who have been the true surprise package of the competition? Or Norway, who have been remarkably consistent, as their top scorer has been one of their line players, Kaja Rohen, who scored 30 goals? It is really a very interesting clash, one that has also been repeated many times in the last decade on the senior level, with a fiery rivalry developing between the two sides.
Norway's path to the semi-finals has been harder, with games against France and Denmark, but their quarter-final against Switzerland was just a walk in the park, 37:20, with coach Tore Johanessen opting to rest his starters for much of the match. The Dutch team did not have any issues with Angola either, taking a 29:20 win. Just over 15 minutes before we will find out the first finalist at Slovenia 2022…
17:57 CEST Full-time: India vs Argentina 30:41 (12:19)
India improved their attacking efficiency after the break, and their top scorer Bhawana Sharna put on another impressive performance, scoring 10 goals. However, Argentina were better as a team, and they clinched their second straight win with ease.
It allowed them to finish 25th, which is Argentina's lowest ranking in history. In turn, the 26th position is quite decent for the debutants India, who can take special pride in victories against the Islamic Republic of Iran and Chile.
17:45 CEST Norway or Netherlands? Just 30 minutes until the first semi-final 
For the first time in history, three of the four qualified teams for the semi-finals are coming in undefeated, while the other one, Sweden, only conceded a loss in the last match of the main round against Netherlands. Therefore, these semi-final projects as very balanced, despite the average margin of win for the qualified teams in the quarter-finals being 10.25 goals per game.
After failing to qualify for the Women's 19 EHF EURO 2021 last year and being subject to a Qualification Europe tournament to progress to Slovenia 2022, Netherlands have registered a remarkable comeback and qualified for the semi-finals of the IHF Women's Junior World Championship for the first time in history. Led by a superb left back in Kim Molenaar, who scored 48 goals in six matches and has the largest number of goals scored in the tournament from the 9-metre line, 23, the Dutch side is riding a six-game unbeaten streak, their largest in history.While Norway have scored two goals less than the Netherlands – 196 as opposed to 198 – at Slovenia 2022, they have conceded 157, 16 more than their opponents, who have improved their defence under coach Ricardo Clarijs, who is assisted by the Netherlands senior women's national team's coach, Per Johansson.
The two sides have also met three weeks ago in a friendly game at the Scandinavian Open in Sweden, with Netherlands taking a 30:29 win against Norway after Kim Molenaar scored 13 goals.
17:29 CEST Full-time: Czech Republic vs Croatia 25:23 (10:8)
v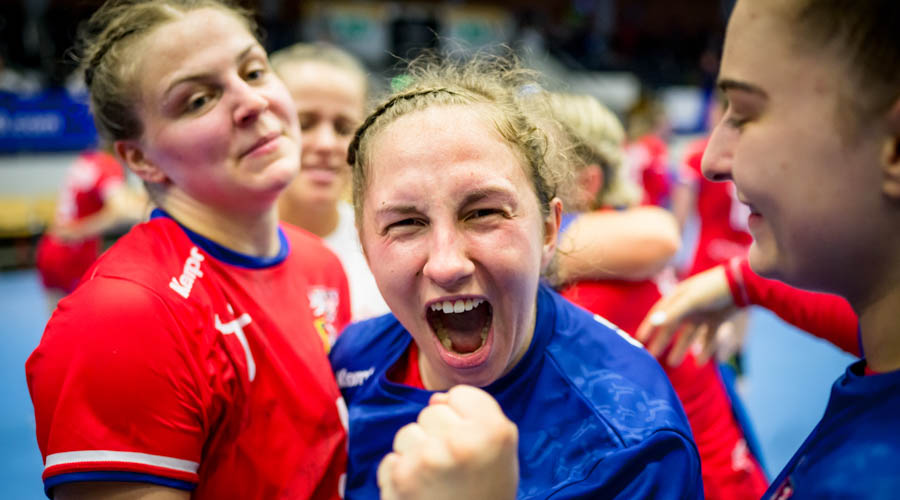 17:25 CEST Full-time: Slovenia vs France 16:31 (7:16)
The 23rd edition of the IHF Women's Junior World Championship is now over for both Slovenia and France and it is France who will finish on the 13th place, after a clear-cut win against the hosts, 31:16. It was not even a question about who was the top side in the game, as "Les Bleuettes" took an early lead and never looked back, with line player Sarah Bouktit, probably one of the best on her position in this tournament, scoring eight goals.
France conceded a single loss this tournament, 24:25, against Montenegro, but the two draws against Norway, 34:34, and Denmark, 19:19, really pulled them back into the competition, as they are now finishing only 13th, for the third time in the last 12 years, after Korea 2010 and Russia 2016. Surely, this France side has more potential in them and we will probably see at least four or five players making the step to the senior team in the near future.
On the other side, Slovenia lost centre back Ivona Barukcic due to an injury in the second half, but they still failed to bring what was needed in this competition. Finishing with four losses – against Germany, Angola, the Czech Republic and France – was not was coach Sebastjan Oblak was envisioning at the start of the tournament. This tournament was their chance for improvement, yet they are exactly where they finished in the previous editions when they took part around the 13th-15th places.
17:07 CEST Half-time: India vs Argentina 12:19
India led 3:2 after six minutes, but then Argentina woke up and started to punish the opponents for their mistakes. Following a 6:0 run in the next nine minutes, they took a comfortable 8:3 lead midway through the first half. And the South Americans continued to increase the gap, as the seven-goal lead gives them full confidence.
Argentina look more organized than India, which helps them to defend well and score easy goals from counterattacks. India's top scorer Bhawana scored only three goals from nine attempts, while Argentina's Dolores Garcia and Berenice Frelier netted four times each. The Asian team is fighting hard, but it looks like their South American rivals have a good chance to win this match and finish 25th.
16:35 CEST Half-time: Czech Republic vs Croatia 10:8
The close game so far has been dominated by the defence on both sides. Both goalkeepers have also been convincing so far. Czech Republic's Michaela Malá has saved 50% of the shots on goal. Croatia's Iva Brkljačić has been even better, saving 12 of 22 attempts. Despite being a little more inefficient (53% compared to 55%) Czech Republic still managed to build a 2-goal lead at the end of the first half.
Czech republic's Charlotte Cholevová, who became the first player to break the 50-goal mark at this tournament (also due to Austria's Kristina Dramac stopping at 49 goals after the team withdrew), has scored 5 more goals so far and is on her way to taking the top scorer crown. 
16:32 CEST Half-time: Slovenia vs France 7:16
We have talked time and time again about how Slovenia do not start their games well. This is the seventh game at this edition of the IHF Women's Junior World Championship and the hosts still did not fix the issue, being down 8:3 after only ten minutes against France. It went from bad to worse, as their attacking efficiency dipped to 41%, with "Les Bleuettes" continuing to push harder and harder, trying to prove they are not really a team that should be featured in the 13/14 Placement Match.
Goalkeeper Jemima Kabeya Tshisola also went back to her usual self, saving eight shots for a 57% efficiency, while the attack was diversified, with eight different players scoring at least one goal for France. As the gap grew bigger and bigger, there is little doubt about who is going to win this match. The defence has been France's main strength in this competition so far and they brought it even in the last game, boasting a 16:7 lead at the break. On the other hand, Slovenia will need to improve in attack, as they turned the ball over 11 times, while star line player Valentina Klemencic failed to score from three shots.
15:57 CEST Full-time: Tunisia vs Egypt 26:28 (13:17)
During the entire second half, the improved Tunisian team tried to catch up, but all they could do was cut the deficit to two goals. Egypt had some worrying moments, but held their nerve and maintained the advantage. Malak Seoudy ended the game as their best scorer with nine goals, while Salma Ben Hassine netted six goals for Tunisia.
A win in the African derby saw Egypt end their three-match losing run and finish on a high, taking the 15th place, the highest in their history at this level. Tunisia ended up 16th, which is actually their second-best result after the 14th place in 2001.
The next game in Lasko will start at 16:30, and it will be a 25/26 Placement Match between India and Argentina. The more experienced South Americans will be favoured to win, but the debutants from India have already won two games at Slovenia 2022 – and they gained more confidence.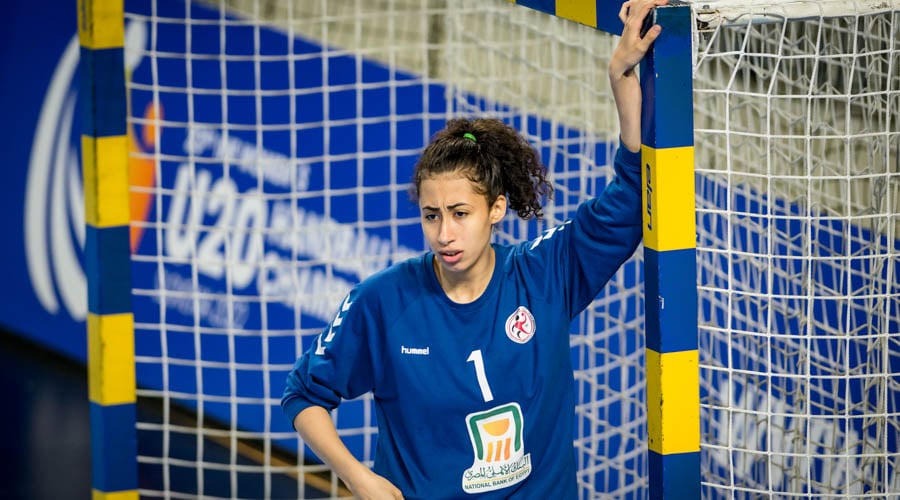 15:25 CEST Full-time: Mexico vs United States of America 26:28 (8:11)
It's done. In their last match, the U.S. celebrate their first victory in this IHF Women's Junior World Championship and secure 31st place.
It wasn't easy, as Mexico fought their way back into the game. It was always going to be a tight affair as USA managed to keep their 1-2 goal lead, but then some attacks failed them and in the 57th minute Mexico managed to equalise after a counterattack. But USA did not let themselves be rattled. They scored the next goal, did good defensive work, started to play down the clock and finally scored 28-26 12 seconds before the whistle. 
USA's Emma Ready was the top scorer with 9 goals. Her teammate Lani Gronwald blocked 15 shots on goal. 
At 16:00 Czech Republic and Croatia will play for 11th place. 
15:21 CEST Full-time. Japan vs Montenegro 35:27 (18:12)
Japan have thoroughly dominated this match and secured their best finish at the IHF Women's Junior World Championship since 1997 when they finished eighth. It is a big uptick from their previous performances, which read 21st, 17th, 15th and 14th in the past four editions, but the way they did this was just superb, with convincing performances, even in defeats, like the 29:32 loss against the Netherlands, where they frustrated the semi-finalists until the dying minutes of the match. While they have failed to qualify for the second time ever to the quarter-finals, they still managed a respectable finish, including in this 9/10 Placement Match.
Montenegro had one of the top defences until this match – ranking sixth by the number of goals conceded – but their aggressive approach to the game failed against Japan. Conceding 35 goals was one thing, but they just could not keep up in attack with the plucky Asian side, who dominated the match for almost the whole 60 minutes. Sora Ishikawa finished the game with 11 goals, received the MVP award for this match and jumped to the seventh place in the top goal scorer standings, with 46 goals at Slovenia 2022. On the other hand, Montenegro's left wing Nadja Kadovic capped off a fine tournament, tying Charlotte Cholevova as the top scorer of the tournament, with 50 goals, but the Czech back still has one game to play.
Montenegro are back in the top 10 of the IHF Women's Junior World Championship for the first time since 2010, when they finished third, and have some interesting players, like back Gordana Marsenic or Kadovic herself who can make the jump to the senior team.
15:07 CEST Half-time: Tunisia vs Egypt 13:17
Egypt were a better side in the first half, and their four-goal lead is quite deserved. The Egyptians boasted a 77% shot efficiency, compared to Tunisia's mediocre 57%. Egypt's goalkeeper Mennaallah Osman made a number of saves, while her teammate Malak Seoudy tore the Tunisian defence apart, scoring eight goals. However, nothing is yet lost for Tunisia, who probably need to make some adjustments during the break-in to improve their game after the restart.
14:47 CEST Egypt enjoy better start
Just three games will be played at Tri Lilije Hall in Lasko today, and the first one is the 15/16 Placement Match between two North African teams, Tunisia and Egypt. Reaching the main round was already a success for these teams, but then each side lost three games in a row – and now both want to end the tournament with a win and take the 15th position.
After 15 minutes, it looks like the Egyptians are closer to that goal, as they lead 10:6. Their goalkeeper Mennaalllah Osman has made a few saves, restricting Tunisia to a 44% shot efficiency. In turn, Egypt boast a 67% efficiency, they play faster and look more powerful.
14:35 CEST Half-time: Mexico vs United States of America 8:11
Usa start the first half on a 4-0 run. Mexico equalised in the 13th minute, but then the USA regained the lead and didn't relinquish it until the end of the first half. 
So far, the USA have also been more efficient in converting their chances (68%) and their goalkeeper Lani Gronwald has already made a name for herself by making 10 saves, which gives her a rate of over 45%.
Can they keep it up in the second and secure their first win of the tournament? Or can Mexico turn the tide?
14:33 CEST Half-time: Japan vs Montenegro 18:12
Japan's top scorer in this competition, which projects to be a real future talent, back Sora Ishikawa, has really lifted the Asian side in this game, scoring seven goals on their way to display an important lead at the break, 18:12. Ishikawa has now jumped to the eight place in the overall top goal scorer standings, with 42 goals in the competition, with an average of six goals per game. But Japan's fast-paced game really forced Montenegro to go all-in, with a seven-on-six attack, which has duly been punished throughout the first half. Japan scored four times with open-goal shots, creating a big gap, 15:9, in the 22nd minute.
On the other side, Montenegro were too complacent in attack, while centre back Gordana Marsenic, the player with the largest number of assists in the competition so far, 25, committed more turnovers than scoring goals. Instead, Montenegro relied on left wing Nadja Kadovic, who scored four goals, but it was too little to weather the storm. Japan look primed to earn their second win against European opposition at Slovenia 2022, clinching the ninth place in the standings in the process.
13:33 CEST Full-time: Romania vs Poland 22:23 (14:14)
Romania's stint without a goal really hampered them in the long term in this match, as the much-needed comeback failed to materialise. It was, once again, too little, too late for Horatiu Pasca's team, which has definitely disappointed at Slovenia 2022. It was a tournament of margins for them, first after losing by one goal more than they would have needed to progress to the main round while conceding a one-goal loss against Poland in the final of the President's Cup, 23:22, after posting a meagre 52% attacking efficiency in the game.
Both Poland (17th place) and Romania (18th place) have finished the competition with their lowest-ever ranking at the IHF Women's Junior World Championship, as their losses in the preliminary round hampered their progression in the tournament. For both sides the "what if" questions will be answered in due time, but right now, it is time to go home after playing seven matches at Slovenia 2022. Poland's back Julia Niewiadomska will likely finish in the top 10 of the top goal scorer standings, as she is now seventh, with 41 goals, despite failing to register a goal in the second half of the game.
13:30 CEST Full-time: Slovakia vs Korea 31:36 (15:15)
Korea started the second half with a 6:1 series, while Slovakia missed the start. The Europeans then ran after this deficit. They tried to close the gap but did not succeed. Whenever they were able to catch up a little, the Asians counterattacked again.  They did not manage to bring Eunhye Ji under control. Korea's right back scored 11 goals, more than anyone else in the game. 
With a 74% scoring rate, Korea's offensive was convincing. But Slovakia also scored 67%. Korea's goalkeeper Eunhye Ji saved 10 shots, while Viktoria Voržáčková made nine saves. 
It was not Korea's World Championship, but at least they can say goodbye with a win. Maybe they lacked the international comparison in the last two years, they couldn't even participate in the continental championships due to Covid-19. 
Mexico and United States of America will meet next at 14:00 in the Golovec Arena. Will the Americans manage a win in their last match or will they be the only ones to go home winless?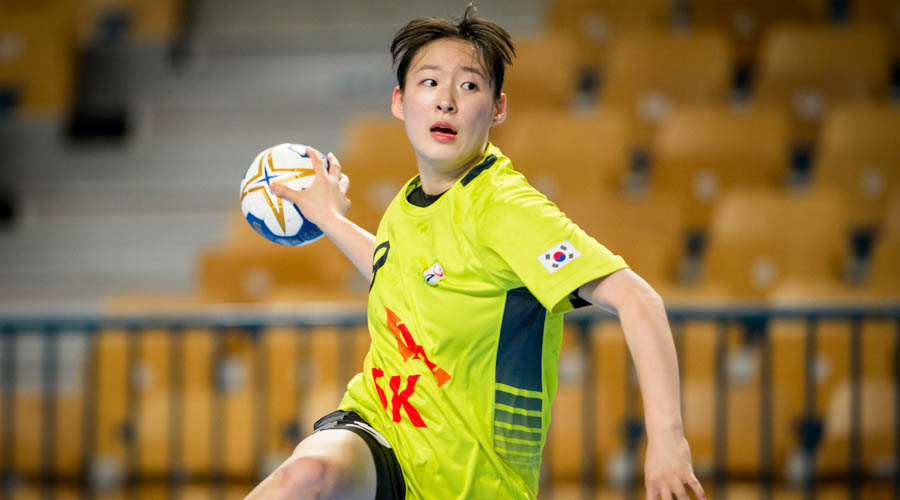 13:09 CEST Poland driving to President's Cup win
Romania have taken the lead back in the 20th minute, but have failed to generate one higher than a single goal. Their misses have been plaguing the side throughout the whole game, as they did play better than in the previous games, but failed constantly to deliver crucial blows to Poland. Indeed, Poland just played cool, did not panic and even got back into the lead, 18:17, with 20 minutes to go, after four consecutive saves from goalkeeper Alexandra Hypka, who has dominated, hands down, Romania's attack, especially in one-on-one situations against the wings.
A 4:0 run for Poland, who prevented Romania to score for over 12 minutes, turned them into favourites, with Romania desperately needing more focus and efficiency when shooting. With 15 minutes to go in the game, Poland are leading 20:18 and Romania have just lost Ioana Necula, a key centre back, due to a red card.
12:35 CEST Half-time: Slovakia vs Korea 15:15
The final of two teams who probably expected more from their participation. After all, Korea have never been worse than 10th at an IHF Women's Junior World Championship and Slovakia have never been worse than 14th either. So now they are fighting for 19th place to at least have a small conciliatory finish. 
So far it is an even game. Sometimes one team was leading, sometimes the other. But no one could pull away. Both teams are on a par. Slovakia are slightly ahead in terms of efficiency (65%). While Korea have 62% and have already missed one penalty. While none of the goal scorers stands out yet, there is a tendency among the goalkeepers. Slovakia's Viktoria Voržáčková has made 7 saves so far. 
12:34 CEST Half-time: Romania vs Poland 14:14
Romania are no pushovers, however, and would have been in the mix for a quarter-finals berth, were it not for their only loss at Slovenia 2022, a devastating seven-goal defeat against the Czech Republic in the last match of the preliminary round. Since that loss, Romania went on a three-game winning streak and a side that is really uncomfortable to play against. Poland learnt that on their skin, as a 4:1 run powered by back Maria Lixăndroiu, who scored three goals in that span, helped turn the game on its head. Still, it's 14:14 at the break and anything might happen.
Lixăndroiu and Stoica, Romania's top backs, have combined for eight goals in this game, after the most reliable scorers in this tournament, wings Alexandra Dumitrașcu and Andreea Coman have not looked too focused today in the first 26 minutes, scoring a single goal from two shots combined. Poland are also trying to do their best with top scorer Julia Niewiadomska entering late into the fray. With three goals, Niewiadomska improved her overall tally at Slovenia 2022 to 41 goals, jumping to seventh place in the top goal scorer standings.
12:17 CEST Poland enjoy better start than Romania in President's Cup final
The final of the President's Cup, which counts as the 17/18 Placement Match, has not started very bright for Romania, who struggled to score their first goal, missing shot after shot, as Poland's goalkeeper, Aleksandra Hypka recorded a 66% saving efficiency in the first six minutes of the game. Eventually, after a drought of seven minutes and 21 seconds, Romania finally scored, through left back Angela Stoica, but Poland were already ahead 3:0, dominating especially in defence, where they tried an aggressive 5-1 tactic, stopping Romania's right back Malina Bichir from doing anything meaningful on the court.
Slowly, but surely, Romania crawled back into the game, but Hypka was once again invaluable, constantly frustrating Romania's wings in one-on-one situations, with right wing Mihaela Mihai scoring only one of the four shots she attempted. After 15 minutes, Poland lead 7:4, and the gap is surely thanks to goalkeeper Hypka, who boasts a 54% saving efficiency in this span.
11:29 CEST Full-time: Lithuania vs Brazil 27:26 (13:13)
Silvija Mackonyte had a superb game for Lithuania, scoring nine goals, while goalkeeper Skirmante Gecaite enjoyed a better second half for the European side, improving her overall tally to 11 saves against Brazil. And it was just enough for the Baltic team to clinch a last-gasp win in their final match at Slovenia 2022, 27:26, as Singrida Kulikovaite beat the buzzer to help the European side past the finishing line. Lithuania are finishing 21st in the standings, a decent finish for a team trying to improve, but also the worst finish from a European side – aside from Austria, who withdrew due to a slew of Covid-19 cases in the team – at Slovenia 2022.
On the other hand, Brazil did not come with big expectations at Slovenia 2022 but learnt a thing or two about this generation. Despite losing three games in the preliminary round, where they had a tough group, they still managed to put up a fight against Argentina and seal a crucial win against their South American counterparts. Yet a loss against Lithuania will surely impact Brazil, who finish the competition with only two wins on the court – 27:26 against Argentina and 23:21 against Italy. They need to go back to the drawing board and come up with something because the 22nd place finish is their worst in history at the IHF Women's Junior World Championship.
11:25 CEST Full-time: Islamic Republic of Iran vs Italy 20:35 (10:19)
Italy get the second victory. Iran improved in the second half and were better able to convert their scoring chances (41%), but it was not enough to catch up. Italy also improved to 61% and Bevelyn Osarosemwen Eghianruwa, in particular, proved to be accurate. The centre back scored seven times. Italy's goalkeeper Maddalena Cabrini saved more than 50% of the shots and was thus the best of all five goalkeepers in the match.
For Italy, this two-game winning streak offers a conciliatory end to the tournament. The offensive has also improved, which was one of the weak points. 
Iran finish their first IHF Women's Junior World Championship in 30th place and take home a win against the USA as well as a lot of experience.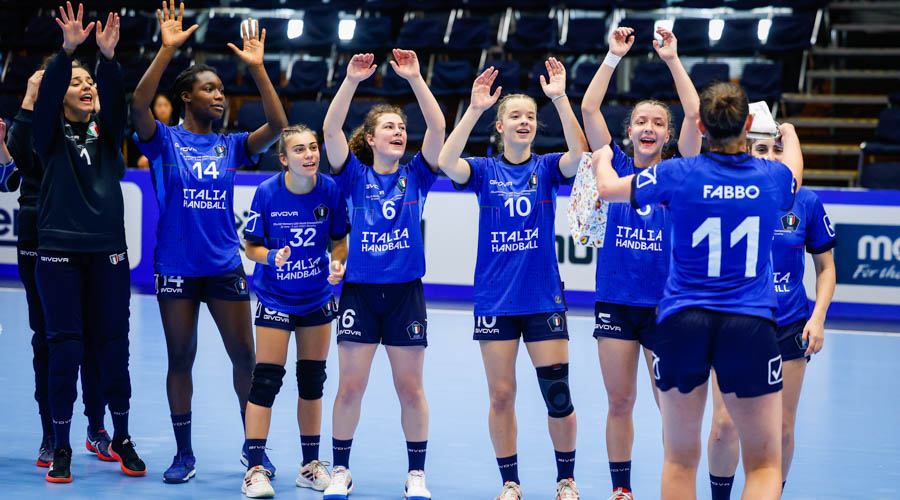 10:34 CEST Half-time: Lithuania vs Brazil 13:13
Lithuania made their comeback at the IHF Women's Junior World Championship for the first time since 2005 and alternated good results with some tough losses. Entering the 21/22 Placement Match against Brazil, the European side had a three-game winning streak, built against Mexico, Chile and Guinea. While both teams are sure of finishing in the worst-ever place in the competition, it was Brazil who looked sharper in the last game at Slovenia 2022, a competition where they failed to seal a point in the preliminary round but made amends after winning against Argentina in the President's Cup group phase.
Maryanna Ferreira was definitely Brazil's top player in this competition and she continued her good run of form against Lithuania, being pivotal in creating a 4:1 run that turned the game on its head midway through the first half. Another 3:1 run helped Brazil open a 13:10 lead in the 25th minute, as Lithuania's goalkeeper, Skirmante Gecaite, who entered the match having the largest number of saves at Slovenia 2022 – 77 – could only stop a single shot in the first half, for a meagre 7% saving efficiency. Still, Lithuania finished the half with a 3:0 run, preventing Brazil to score in the four minutes and 34 seconds, as the deadlock is not broken at the break, 13:13.
10:33 CEST Half-time: Islamic Republic of Iran vs Italy 10:19
It looks like Italy will get their second win in a row. Yesterday they achieved a historic feat by winning the first IHF Women's Junior World Championship in 41 years, and the highest as well. It could be that they will win by a large margin again today, as they dominate the game after 30 minutes and are already leading by 9 goals. 
One of the reasons for this is that Iran has a goal-shooting efficiency of only 34%. In addition, Italy's goalkeeper Maddalena Cabrini already shone with 7 saves. 
Whether Iran can still turn the corner and get their 2nd win?
9:50 CEST How to watch
Want to follow the action live in the halls in Celje and Lasko? Then you can do so via livestream or partly also on TV. 
Viaplay, for example, today broadcasts several matches like those of Poland, Sweden, or Netherlands. AMC / Sport 1 will cover the matches of Hungary and Czech Republic.
9:45 CEST Cholevova, Molenaar or Sharna as the top scorer of Slovenia 2022?
We talked about Kim Molenaar and her antics have helped the Netherlands reach the semi-finals of the IHF Women's Junior World Championship for the first time in history. But she is only the fourth-best scorer in the competition, with 47 goals, three less than the leader of the standings, Czech left back Charlotte Cholevova.
The big surprise in the top goal scorer standings is India's left back Bhawana, who scored 48 goals and stands with an outside chance to take the big prize, provided she has another monster of a game against Argentina today.
9:30 CEST Molenaar extends Dutch tradition
Netherlands have relied heavily on left back Kim Molenaar, who continues the tradition of towering left backs for Dutch handball. She left home at 16 years old to join the HandbalAcademie in Papendal but turned out to be one of the top players in the world at her age. Read her story here.
9:00 CEST Two matches, four teams – two spots in the big final
Welcome to today's live blog for the 2022 IHF Women's Junior World Championship, the place you will find everything you need for the competition that hosts the best junior players in women's handball.
As usual, you are just one click away from every meaningful piece of information from our website and on the competition mini-site, including the schedule, the results and the freshest stats to see who's hot and who's not at Slovenia 2022.