Norway secure second gold medal in history after outstanding final against Hungary
03 Jul. 2022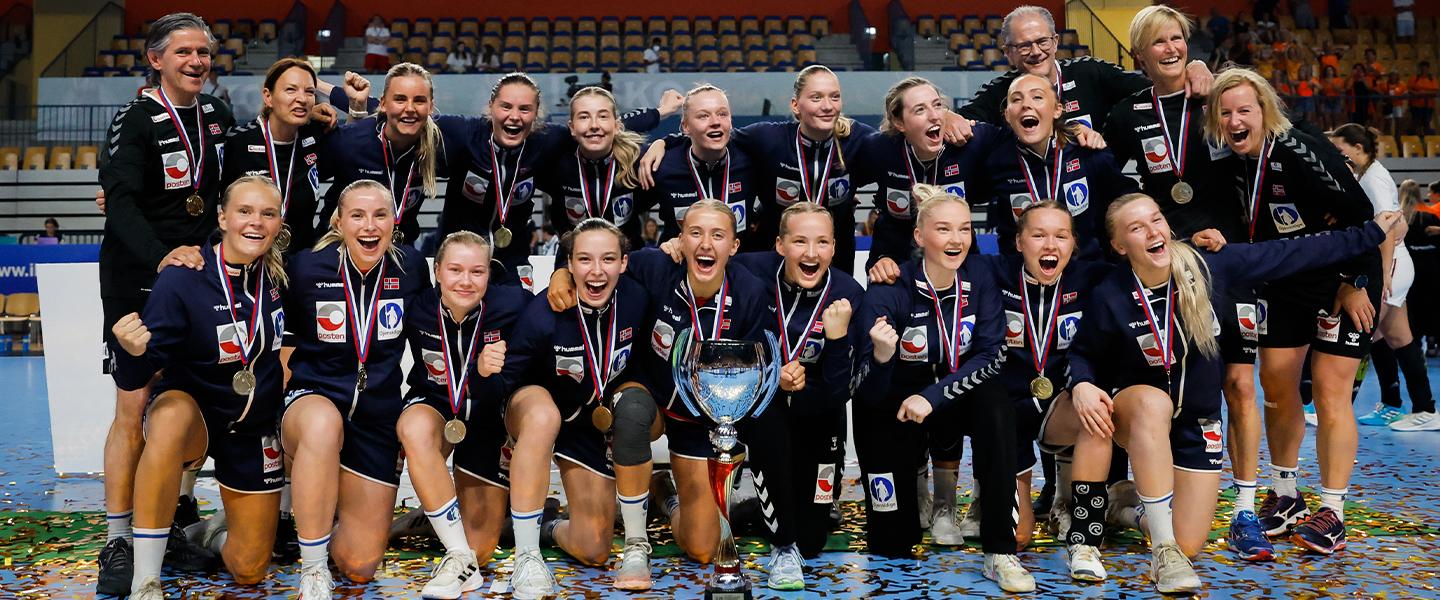 For the second time in history, Norway clinched the IHF Women's Junior (U20) World Championship title after riding an eight-game unbeaten streak at Slovenia 2022, including a superb 31:29 win in the final against the then defending champions of the competition, Hungary.
The Scandinavian side became only the fifth team in history to have won the competition at least two times – after the Soviet Union, Russia, Denmark and Romania – and now jumped to fourth place in the all-time medal table, with six medals, two gold, two silver and two bronze.
It was a magnificent championship for Norway, who started the preliminary round in the most balanced group at Slovenia 2022, winning their two matches against Brazil and the Republic of Korea, before drawing against France, 34:34.
Two more wins, against Montenegro and Denmark, helped Norway to win their main round group, progressing to the knock-out phase, where they faced Switzerland in the quarter-finals. Their biggest win of the competition, 37:20, was followed by another straightforward game, a 32:23 win against the Netherlands, setting up the final against Hungary.
Despite riding a strong 6:2 start, Norway could not count on their best player in the tournament, centre back Martine Andersen, who suffered a knee injury in the semi-final. It was a roller-coaster performance from Norway, who led by three goals, 25:22, with 15 minutes to go, but saw themselves down two goals, 26:28, with five minutes to go.
A last-gasp comeback, fuelled by backs Frida Andersen and Maja Sæteren, who combined for 13 goals, saw Norway clinch a 31:29 win on their way to their second-ever IHF Women's Junior World Championship title.
It was 12 years in the making, with their first gold medal coming in 2010, when the Scandinavian side won the trophy with a superb generation, that included future stars Stine Bredal Oftedal, Nora Mørk, Sanna Solberg-Isaksen, Silje Solberg and Veronica Kristiansen.
With the win, Norway became the first team to hold both the senior and the junior world titles in the women's competition since 2005, when Russia also won the gold medal in both competitions.
In the bronze-medal game, the Netherlands secured a 31:20 win against Sweden, clinching their first-ever medal in the competition.