Key highlights of the day: Last three Olympic berths ready to be sealed
21 Mar. 2021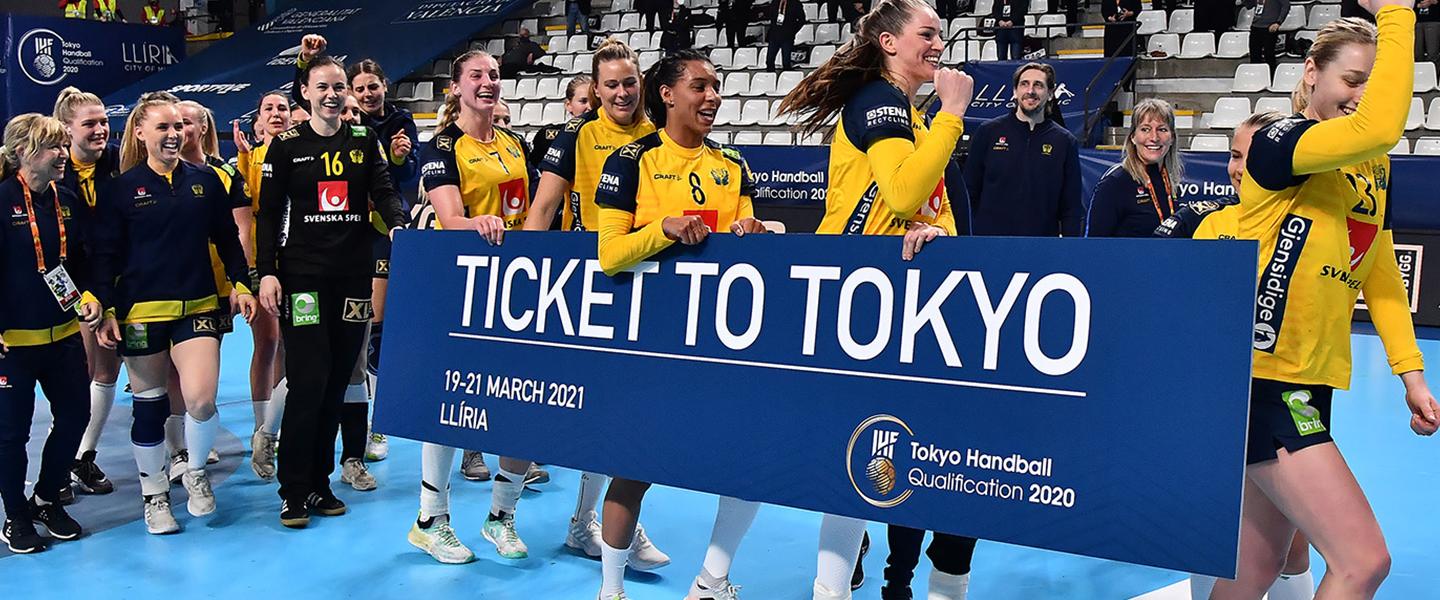 Saturday was an eventful day in the Tokyo Handball Qualification 2020, with Sweden, Russia and Hungary qualifying through to the Olympic Games this summer, after winning their games.
In Tournament 1, Sweden showed no mercy against Argentina, in a dazzling attacking display to take a 34:21 win, sealing their ticket to Tokyo 2020. The South American side, who have never won a game against a European team, face a must-win game against Spain on Sunday. With their draw from Friday against Sweden, Spain can proceed to their third Olympic Games in a row with at least a draw. 
The things are clearer in Tournament 2, where Russia and Hungary clinched their berths to Tokyo 2020 by winning their second game in as many days. Now, the two European powerhouses will be vying for first place, with Hungary winning the group if they do not lose on Sunday.
Norway's five-goal win against Romania, 29:24, on Saturday complicated things in Tournament 3. Neither side is assured an Olympic berth and therefore, today's match between Montenegro and Romania will be crucial to determine who gets the coveted tickets. Read all about the different scenarios in the Tournament 3 preview.  
Romania are backed into a corner, but they are still producing young talents, such as line player Lorena Ostase. Having made her debut on the big stage at the IHF Women's World Championship in December 2019, Ostase will be a name to remember for the future, despite not scoring a goal in the Tokyo Handball Qualification 2020 opener against Norway. You can find more about her in this feature. 
Despite losing their first two games by a combined 34 goals against Russia and Hungary, Kazakhstan are happy to be playing in the Tokyo Handball Qualification 2020, which is a "big learning experience", as explained by team captain, Irina Alexandrova. 
Cristina Neagu's 11-goal display against Norway was the best individual performance of this weekend, lifting the Romanian left back to the third place in the top goal scorer standings, only three goals shy of Norwegian right back Stine Skogrand. Neagu is the only player in the top 10 who played only one game. Do you want more stats? Rest assured, we got what you need in our 'Statistics' tab of our mini-site for the Tokyo Handball Qualification 2020. 
Hungry for more? You can visit our Facebook page to re-watch your favourite goals and find out first what's what in the Tokyo Handball Qualification 2020. 
You will learn more about how you can watch the Women's Tokyo Handball Qualification 2020 here, with matches which do not have specific rights-holder territory agreements being streamed live via the official IHF - Competitions YouTube channel. 
Photo: RFEBM / J. L. Recio