A new generation is born
22 Mar. 2021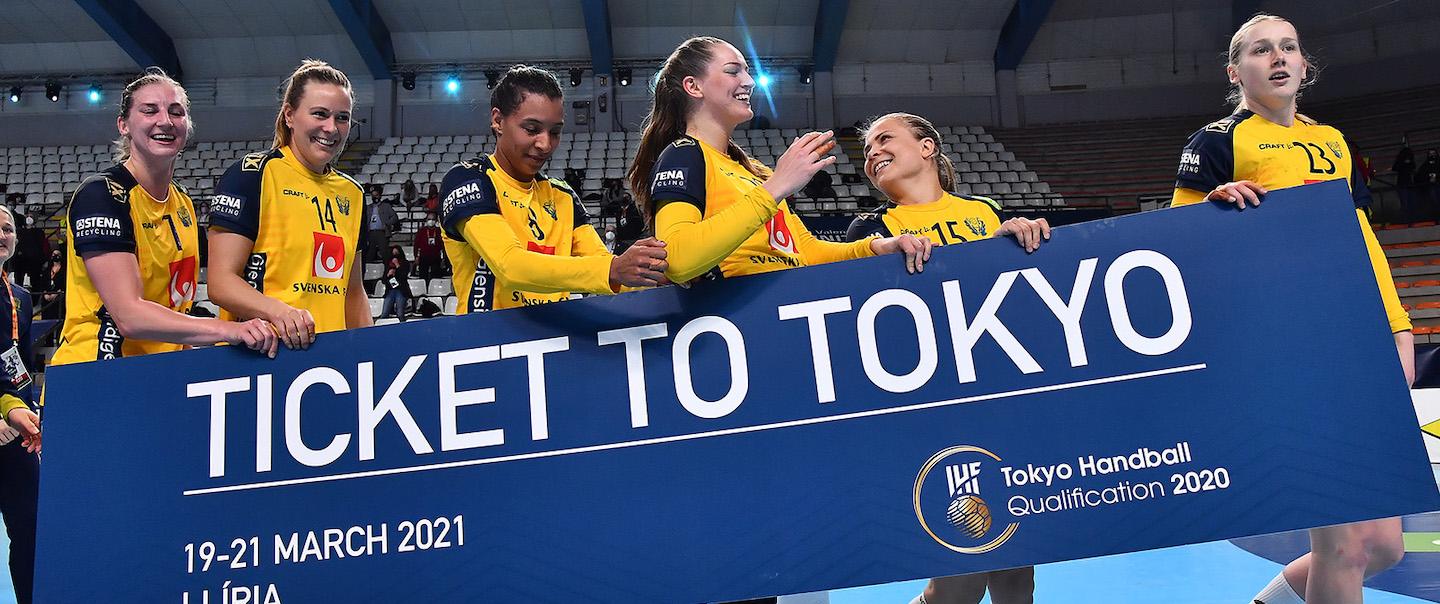 When Sweden finished 11th at the Women's EHF EURO 2020 last December, their worst finish in the competition since 2004, and lost influential playmaker Isabelle Gullden, after she retired from international handball, it looked like the Scandinavian side was on a downward spiral.
Fast forward three months and the Swedish side look rejuvenated, have their confidence back and have qualified for the Olympic Games for the fourth time in a row, after a 28:28 draw against Spain and a flawless 34:21 win against Argentina.
It was a testament of how soon Sweden bounced back after a disappointing tournament and after suffering a serious makeover of their side, with experienced players like goalkeeper Filippa Idehn and right wing Nathalie Hagman, crucial players in the past decade, left at home by new coach Tomas Axner.
With an average age of the squad of 25.5 years old and only two players older than 30, Sweden were back to their old selves, dictating the tempo against Spain, only for 'Las Guerreras' to mount a comeback in the final 90 seconds of the game, wiping out a three-goal deficit.
It all boils down to the plan they have and the things they are doing best: strong defence, dazzling speed in attack and converting important fast breaks after recovering balls in defence.

There were only five players from the Swedish league, with the others plying their trade in Denmark, Russia, Romania, Germany or Norway. But all of them came together, displayed much-improved chemistry and executed their jobs to perfection.
"What helped us stand out is the hard work put by the players and the way they do things together. The chemistry we have in the team, I have not seen that in any team I have trained during my entire coaching career," said Sweden's coach, Tomas Axner.
Axner, 51, was promoted as Sweden women's national team coach in 2020, replacing Henrik Signell. A former right wing, who played in Sweden and in the German Bundesliga, he started his coaching career when he was still a player at H43 Lund.
He had two stints at Swedish powerhouse Lugi HF between 2012 and 2020 but has never coached a women's team before the national side.
"It is a different experience, but I am totally immersed in it. In fact, I do not watch men's handball anymore, except Sweden's national team games, I only watch women's handball. I needed to get up to date with the current style of play. It is not that physical, we see more surprises, so I like it a lot," said Axner to ihf.info, after the win against Argentina.
And Axner needed that experience, with Sweden continuing to be conveyor belt of talent, with skilful players popping out every year from the top teams in the country.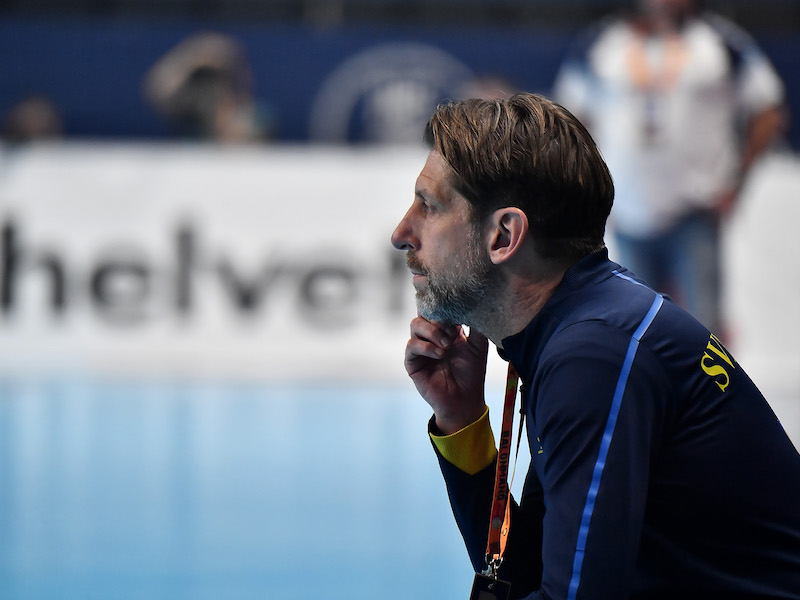 While Sweden might not have Gullden, they still have the All-star line player of the 2019 IHF Women's World Championship, Linn Blohm, who is crucial in both attack and defence.
Experienced left back Jamina Roberts, who will break into the best ten all-time top goal scorers for the Swedish side this year, needing only 15 goals to leapfrog Tina Flongman, brings much-needed experience and balance, while young backs like Kristin Thorleifsdottir and Nina Dano are just emerging in the Swedish line-up.
Sweden have never won a medal at the Olympic Games, registering their best finish at Rio 2016, when they were seventh.
Can they do it now, at Tokyo? Axner is confident of his team's potential, yet he thinks they are not ready yet.
"Progressing to the Olympic Games is surely a huge achievement for us and we are very happy with it. If we can contend for a medal? Well, it is going to be difficult. Let's see what the future holds," concluded the 51-year-old Swedish coach.
Whether Sweden can tough it out against other European powerhouses, well, that is to be decided. Yet, their lack of pressure could be their biggest advantage.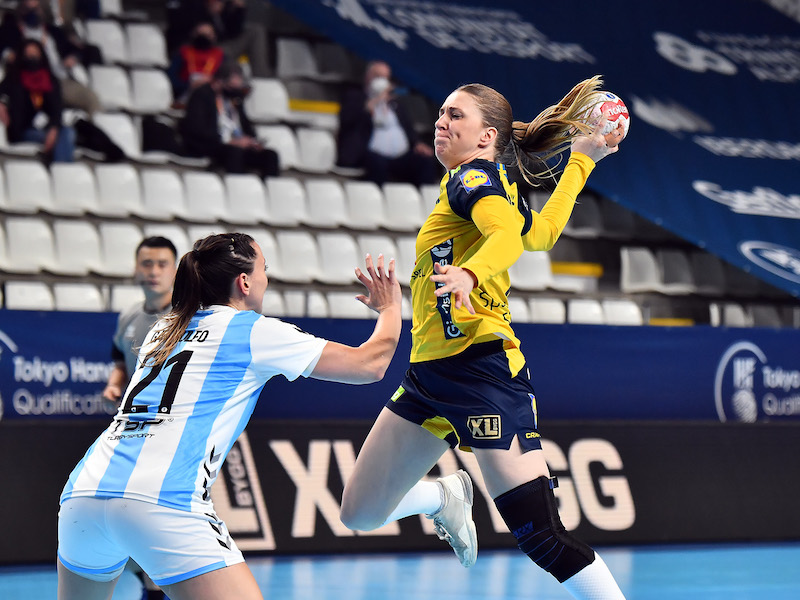 Photo: RFEBM / J. L. Recio