28th IHF Men's World Championship qualification update
02 Feb. 2022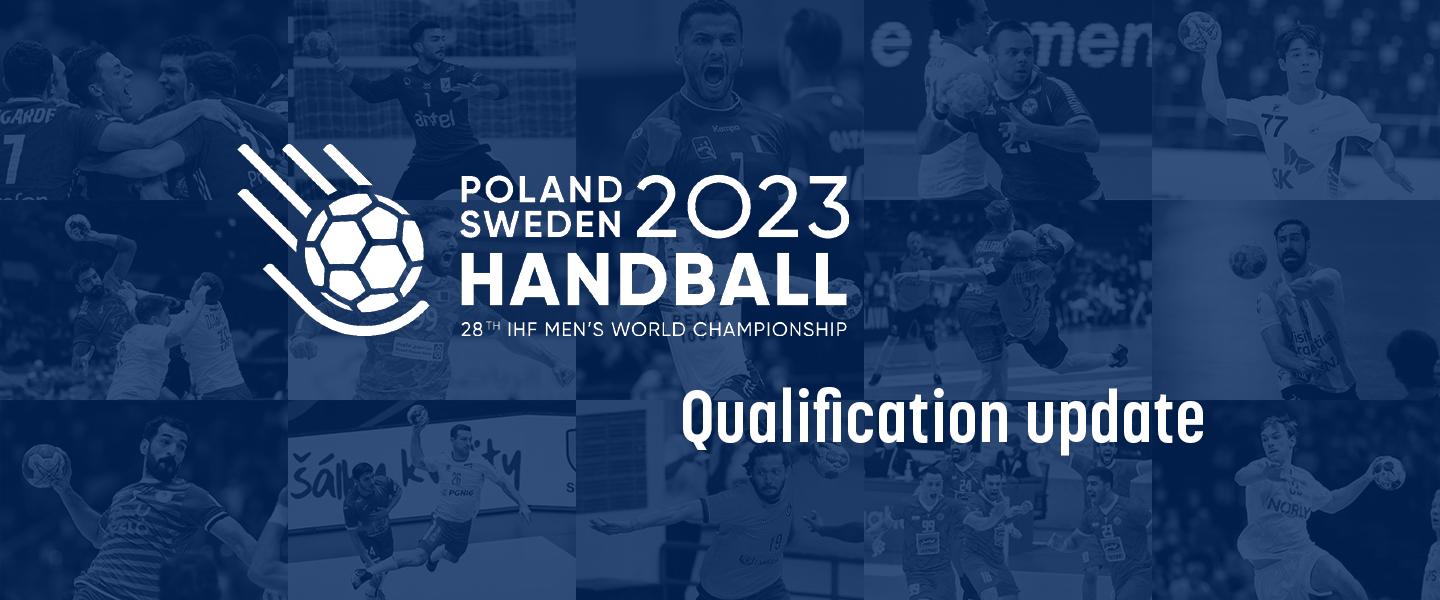 With the conclusion of the Men's EHF EURO 2022, the 2022 SCAHC Men's South and Central America Championship and the 2022 AHF Men's Asian Championship, 15 nations are now confirmed for the 32-team 28th IHF Men's World Championship, which will be staged in Poland and Sweden from 11 to 29 January 2023.
Qualified teams
15 nations have qualified already:
Host Nations (2) – Poland (POL), Sweden (SWE) 
Reigning 2021 World Champions (1) – Denmark (DEN)
EHF EURO 2022 (3) – France (FRA), Norway (NOR), Spain (ESP) ​
Sweden (winners) as hosts and Denmark (bronze) as world champions already qualified
2022 AHF Men's Asian Championship (5) – Bahrain (BRN), Islamic Republic of Iran (IRI), Qatar (QAT), Republic of Korea (KOR), Saudi Arabia (KSA)
2022 SCAHC Men's South and Central America Championship (4) – Argentina (ARG), Brazil (BRA), Chile (CHI), Uruguay (URU)
Qualification events
17 qualification places remain, with two Wild Cards being awarded and 15 places still being played for across three continents:
2022 CAHB Men's African Championship (5) – To be held from 22 June – 2 July in Morocco (MAR)
2022 NACHC Men's North America and the Caribbean Championship (1) – TBC
2022 EHF Qualification Europe (9) – Qualification will feature two play-off rounds of two legs each in March and April. 
The event will be staged in nine venues, with Katowice, Krakow, Plock and Gdansk hosting the event in Poland and Stockholm, Gothenburg, Malmo, Jonkoping and Kristianstad in Sweden (pending a final IHF inspection to confirm the venues). The draw will be held in Katowice, Poland on 2 July 2022. 
For more information about ticketing, match schedule and much more click here.