Cuba claim gold – and a ticket to Georgia 2019
14 Apr. 2019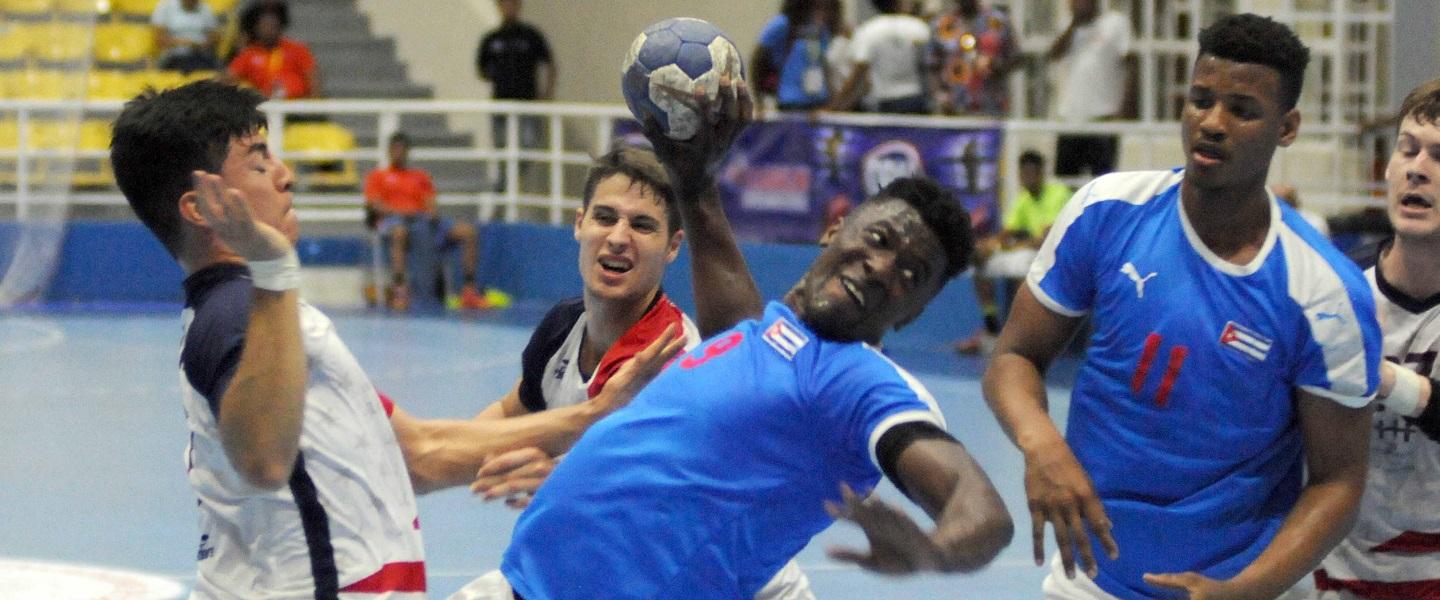 Cuba vs USA 37:36 (21:17, OT 1: 4:3)
In the final match of the day and the ultimate game of the 1st IHF Men's North American and the Caribbean Emerging Nations Championship more than the title was at stake as the winners of the event would grab a ticket to the 3rd IHF Men's Emerging Nations Championship in Georgia in June 2019. Both teams were thus highly motivated, which reflected in the final result – a 37:36 win for Cuba over USA after extra-time.
The two teams had met each other in the preliminary round – with a 26:23 win for USA – and already then it was a close match. A thrilling final was to be expected and the teams did not disappoint the spectators. Even though Cuba managed to create a five-goal lead by minute 22 and went into half-time being four foals in front, this did not shake USA.
In the second half, USA slowly closed the gap until they even took the lead in the 49th minute. By minute 56, Cuba were three in front again and at the final buzzer, the scoreboard read 33:33. For Pabellon de Balonmano, it was the second extra-time match after the hosts claimed bronze after two extra-times before.
In the final, though, only one extra-time was needed as Cuba managed to hold onto their one-goal lead and took their revenge for the preliminary round defeat, winning 37:36.
"It's a great taste to win this competition because of how the players have given themselves and everything we had to go through to train and prepare. To have this triumph for us is the maximum and it is to believe that we can continue advancing and working for this," Cuba coach Luis Enrique Deisle said.
Reinier Taboada Dranguet and Omar Toledano Salazar were top scorers of the match with 12 goals each for Cuba.
Photo: Carlos Alonzo