Canada crush Haiti to claim seventh place
14 Apr. 2019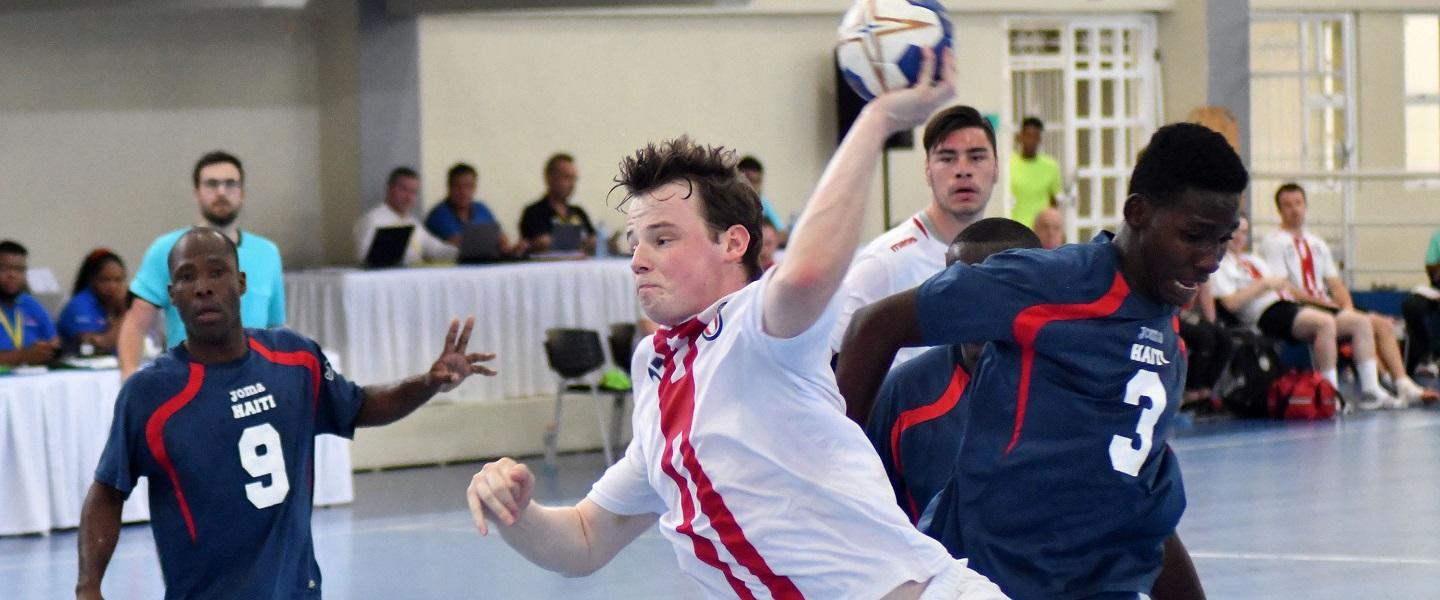 Haiti vs Canada 16:56 (9:32)
In the 7/8 Placement Match, Haiti stood no chance against Canada, who took a 40-goal victory.
From the beginning on, Canada were the clearly dominant team. Therefore, it came as no surprise that at half-time, they were 23 goals in front.
Haiti were not able to come back from this defeat in the first half and Canada did not show any signs of slowing down. Ultimately, the North Americans won by 40 goals, 56:16 and celebrated the seventh place in Santo Domingo.
With 14 goals for Canada, Dereck Dupere was top scorer of the match.
Photo: Ernesto Beltré