Placement Round 9-12: Saint Kitts finish campaign with first victory
14 Apr. 2019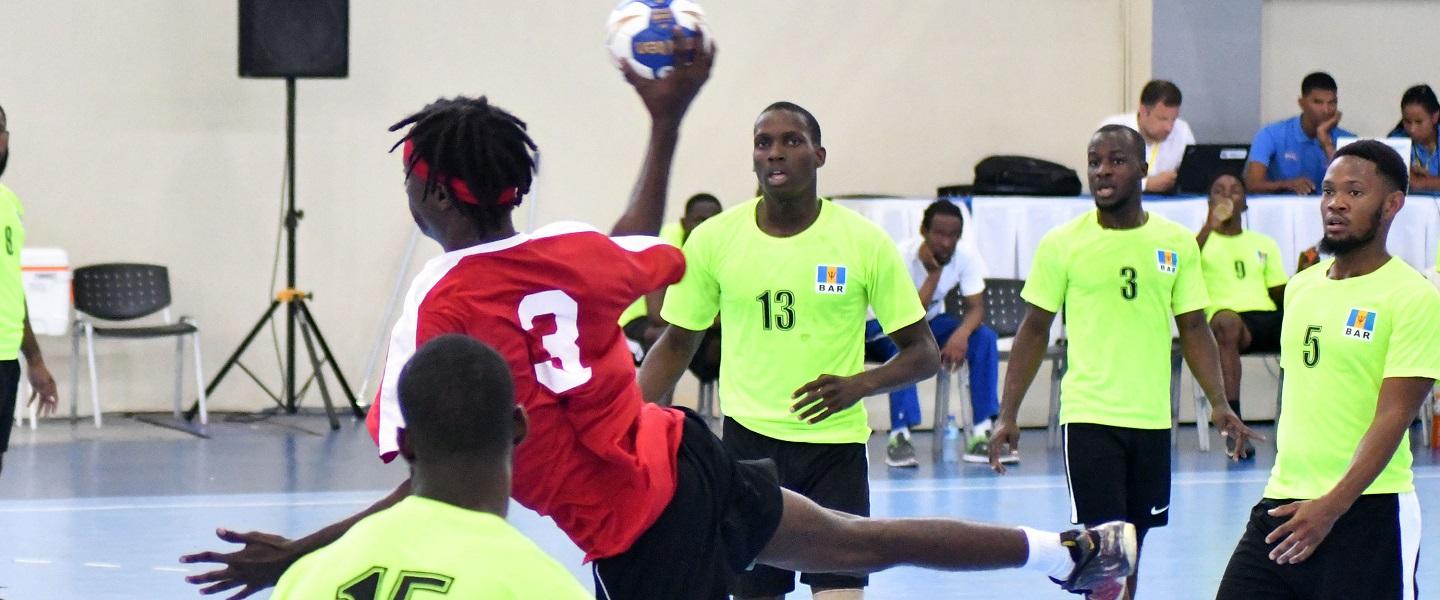 Saint Kitts and Nevis vs Barbados 38:26 (15:12)
Pabellon de Balonmano saw Saint Kitts and Nevis claim their first victory on the final day of the 1st IHF Men's North American and the Caribbean Emerging Nations Championship, thus ranking 11th at the end of the tournament, while Barbados finish last with zero points.
In the first half, Barbados had the better start and claimed an early lead. But Saint Kitts and Nevis eventually found their rhythm and levelled the game in minute 18 at 8:8, after trailing by four. In the last 10 minutes of the first half they were able to create a three-goal lead, resulting in a half-time result of 15:12.
The second half was dominated by the team from Saint Kitts and Nevis and goal by goal, they increased the gap, while Barbados were not able to find a way to stop them. In the end, it was a rather one-sided match, with Saint Kitts and Nevis claiming a 12-goal victory, 38:26.
Chavez Belboda and Jermaine Francis were top scorers of the match with 10 goals each for Saint Kitts and Nevis.
Photo: Ernesto Beltré