Placement Round 9-12: Dominica claim 9th place after victory against Trinidad and Tobago
14 Apr. 2019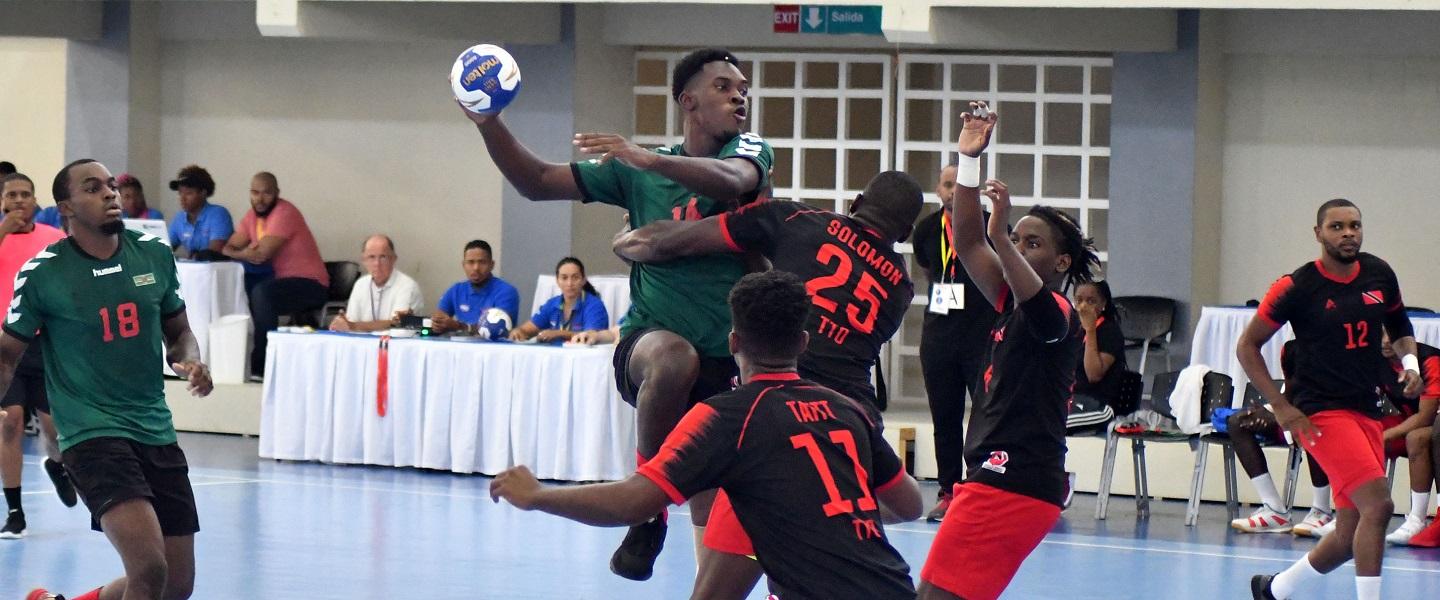 Dominica vs Trinidad and Tobago 22:17 (9:4)
The last match day started with a five-goal win for Dominica over Trinidad and Tobago, securing them ninth place after three wins out of three matches in the Placement Round 9-12.
Both teams had won all their Placement Round matches before and they went into the match highly motivated to take their third victory in a row. In a low-scoring first half, Dominica were able to take the lead and went into the break with a five-goal advantage (9:4).
In the second half, Trinidad and Tobago came back stronger and Dominica had difficulties keeping Derice Biggart under control. The second 30 minutes were hard-fought but Trinidad and Tobago were not able to reduce the gap. Dominica held onto their five-goal lead and finished their Santo Domingo campaign with a 22:17 victory and ninth place, while Trinidad and Tobago rank 10th.
Top scorers of the match with seven goals each were Dominca's Nathan Sebastien and Derice Biggart from Trinidad and Tobago.
Photo: Ernesto Beltré