Semi-finals: USA reach final after extra-time
13 Apr. 2019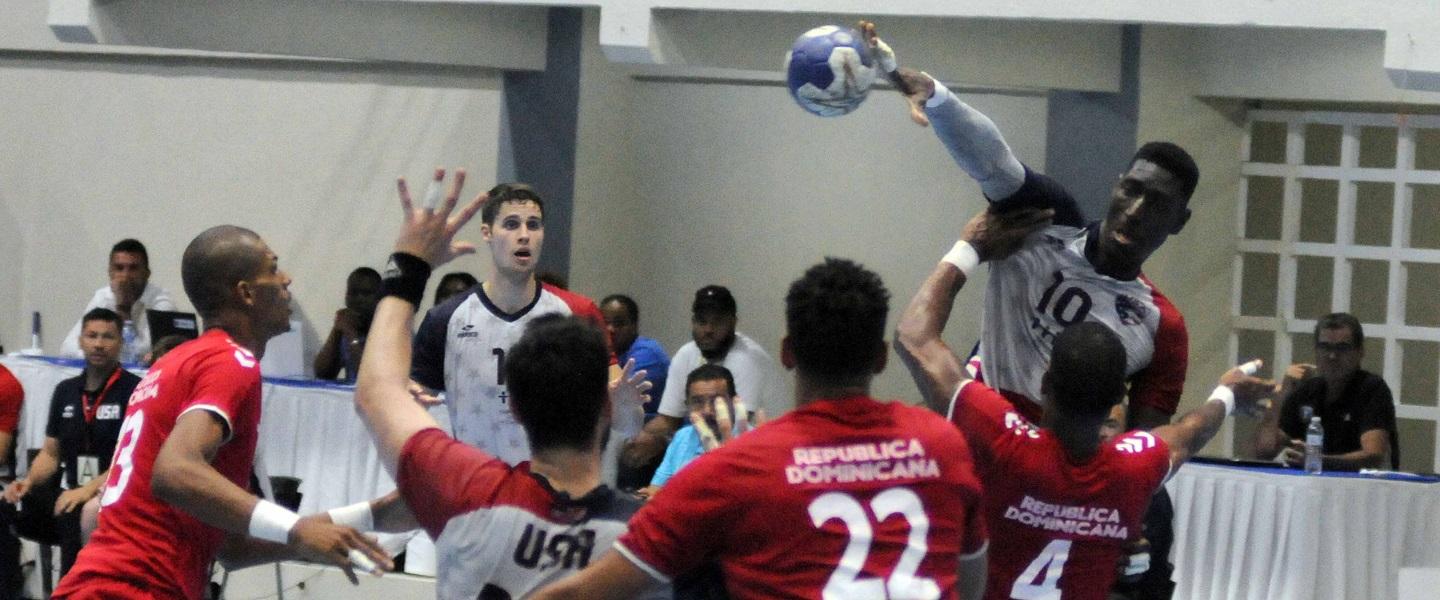 Dominican Republic vs USA 39:41 (16:14, OT 1: 5:5, OT 2: 5:7)
The second semi-final and last match of the day could not have been more thrilling and kept the spectators in Pabellon de Balonmano on the edge of their seats as USA took a 41:39 victory over Dominican Republic after two extra-times.
The hosts started off strong but were not able to shake USA. When the half-time buzzer sounded they had created a two-goal lead (16:14) – however, USA levelled the game again in minute 42 and even took the lead. Suddenly, Dominican Republic were trailing through the rest of the half until Jorge Duvan Soto Bodrozo managed to break through and score the equalizer in the 60th minute.
Both teams went highly motivated into the extra-time and even after two extra five-minute halves the score was still level at 34:34. Only in the second extra-time, USA were finally able to go in front and claim a two-goal win in the end.
Tomorrow they will play Cuba in the finals for a ticket to the 3rd IHF Men's Emerging Nations Championship to be held in Georgia in June. The two teams already faced each other in the preliminary round, with USA defeating Cuba 26:23.
The heart-broken hosts play Puerto Rico for bronze.
With impressive 17 goals, Gary Hines was top scorer of the match.
Photo: Carlos Alonzo