Semi-finals: Cuba will fight for ticket to Georgia 2019
13 Apr. 2019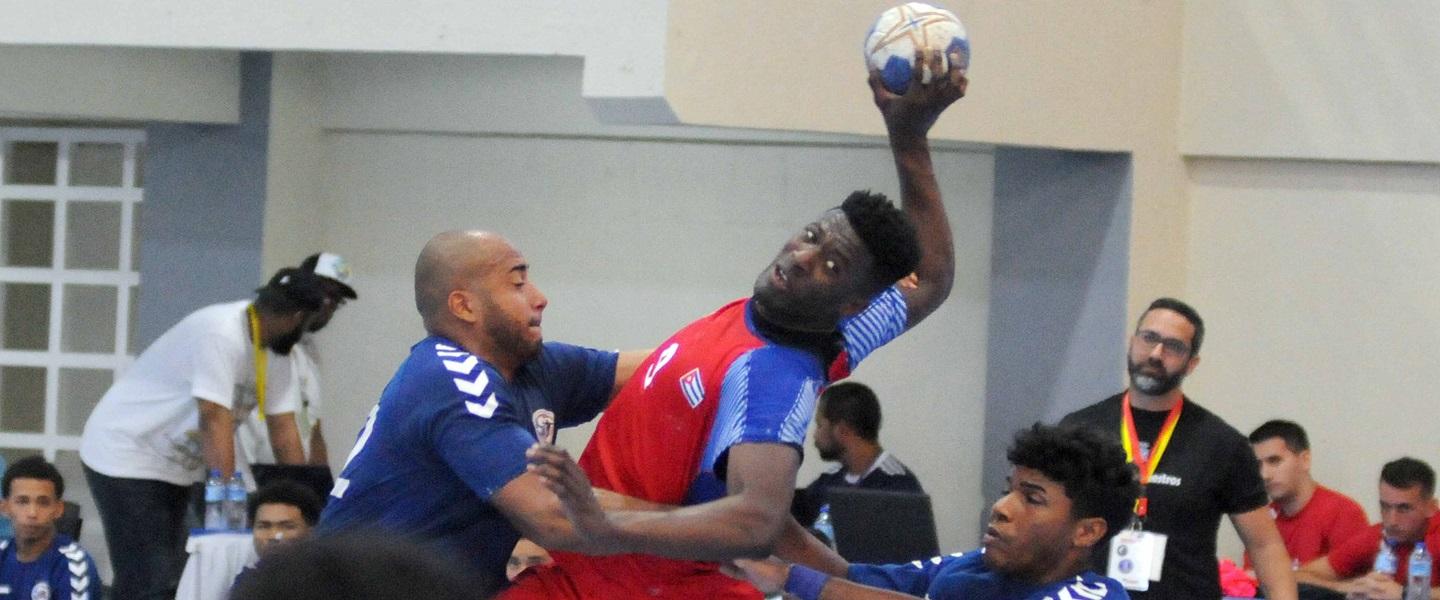 Puerto Rico vs Cuba 23:27 (8:18)
In the first semi-final of the day, Cuba claimed the victory and thus play the final tomorrow – either against the hosts or the USA.  
It seemed to be a one-sided match at first as Cuba pulled away after ten minutes and took a 10-goal lead into the break (18:8). However, Puerto Rico had not given up yet as the second half showed.
Baack on the court, the team from Puerto Rico staged an impressive comeback in the second half and came within two goals in minute 51 (20:22). Cuba needed to keep their head in the game in these last minutes in order to not let this victory slip out of their hands – and that is what they did. They managed to hold onto the lead and finished with a four-goal victory, which means they play for gold tomorrow and for the chance to participate in the 3rd IHF Men's Emerging Nations Championship in Georgia in June.
Puerto Rico's Hector Magdiel Hiraldo Cepeda top-scored with eight goals out of nine attempts.
Photo: Carlos Alonzo