Placement Round 5-8: Mexico play for fifth place on final day
13 Apr. 2019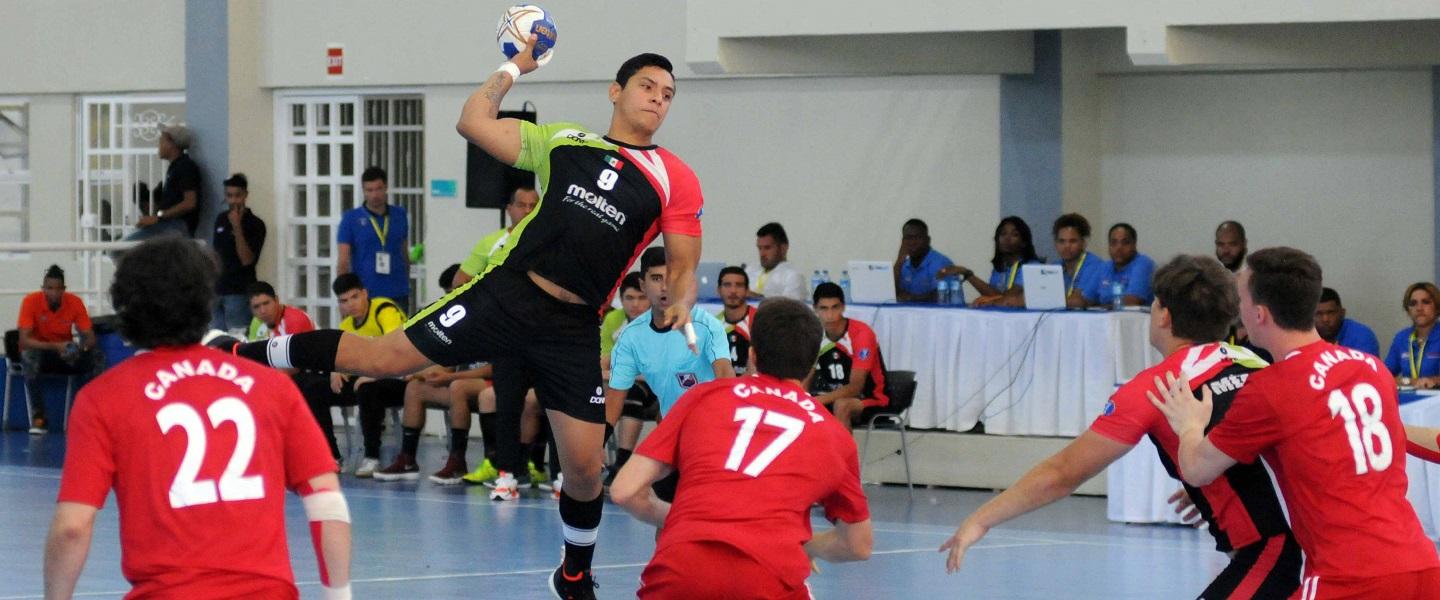 Canada vs Mexico 23:27 (11:13)
In a thrilling second Placement Round 5-8 match, Mexico claimed a 27:23 win over Canada, which means they will face Martinique to play for place five on the final day.
After 20 minutes into the first half it seemed that Mexico could pull away, extending the lead to 12:7 in minute 24. Canada, however, came back within two, resulting in a 13:11 advantage for Mexico at half-time.
In the second half, Canada managed to level the game at 14:14 and were a constant threat to the Mexican goal. In minute 47, Mexico were able to get a two-goal lead of which they did not let go until the end. In the last two minutes, they scored twice and thus claimed a four-goal lead, 27:23.
With six goals Sayyed Ricardo Morales Diaz from Mexico was top scorer of the match.
Photo: Carlos Alonzo