Group C: St Kitts and Nevis suffer second defeat
09 Apr. 2019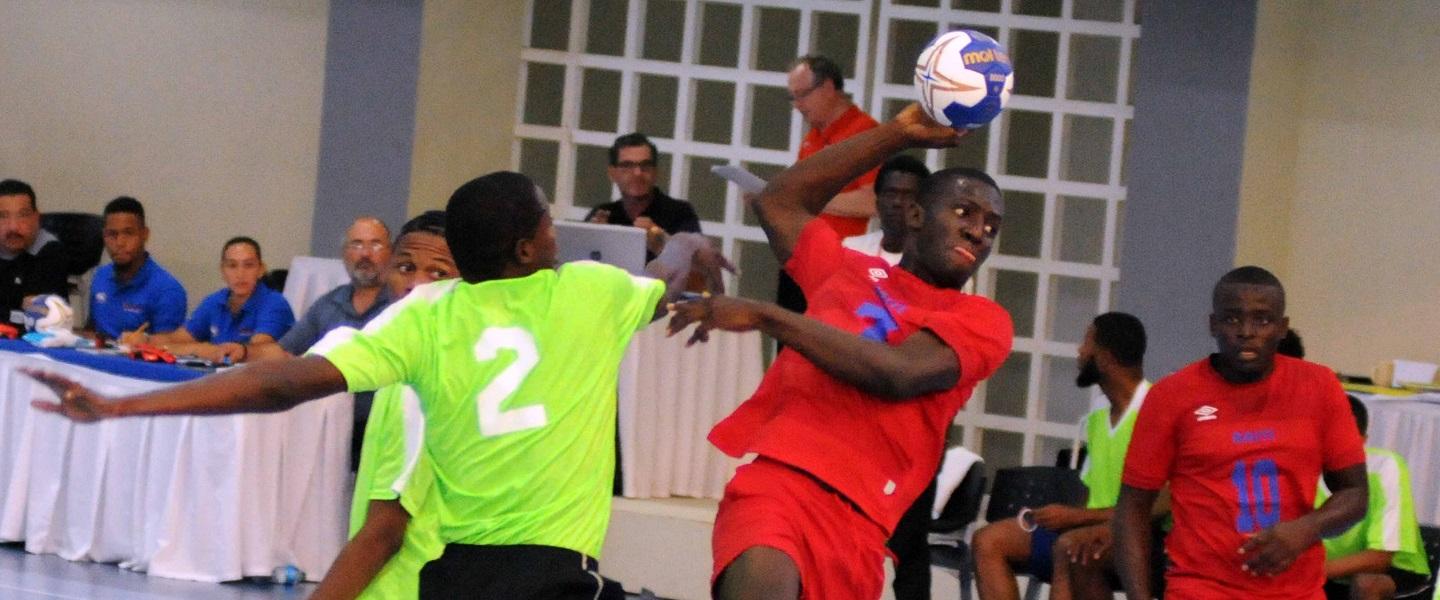 Haiti vs St Kitts and Nevis 36:32 (19:11)
In the closest match of the first North American and the Caribbean Emerging Nations Championship so far, Haiti took a 36:32 win over Saint Kitts and Nevis in Group C.
Haiti coach Yves-François Melidor stated before the tournament that Saint Kitts and Nevis are an "opponent of a similar quality" in comparison to them and indeed, in contrast to the rather one-sided matches that Pabellon de Balonmano had seen on these first two days, Haiti and Saint Kitts and Nevis kept the result open until the last five minutes of the match.
In a match, in which both teams benefited from many technical faults of their opponents, Haiti took the lead in the first half and an eight-goal lead at half-time (19:11) pointed towards a clear victory for them.
Saint Kitts and Nevis, however, came back in the second half, and reduced the gap to four goals at 28:32 eight minutes before the final whistle so that Haiti had to fight until the end to make sure not to let the victory slip out of their hands. With the four-goal loss, Saint Kitts and Nevis took their second defeat in their second match after they lost 8:55 to the hosts yesterday.
With 14 goals, Haiti's Jean Larmy was top scorer of the match.
Photo: Carlos Alonzo