Defence wins championships? Germany blunt Hungary, progress to semi-finals
15 Aug. 2019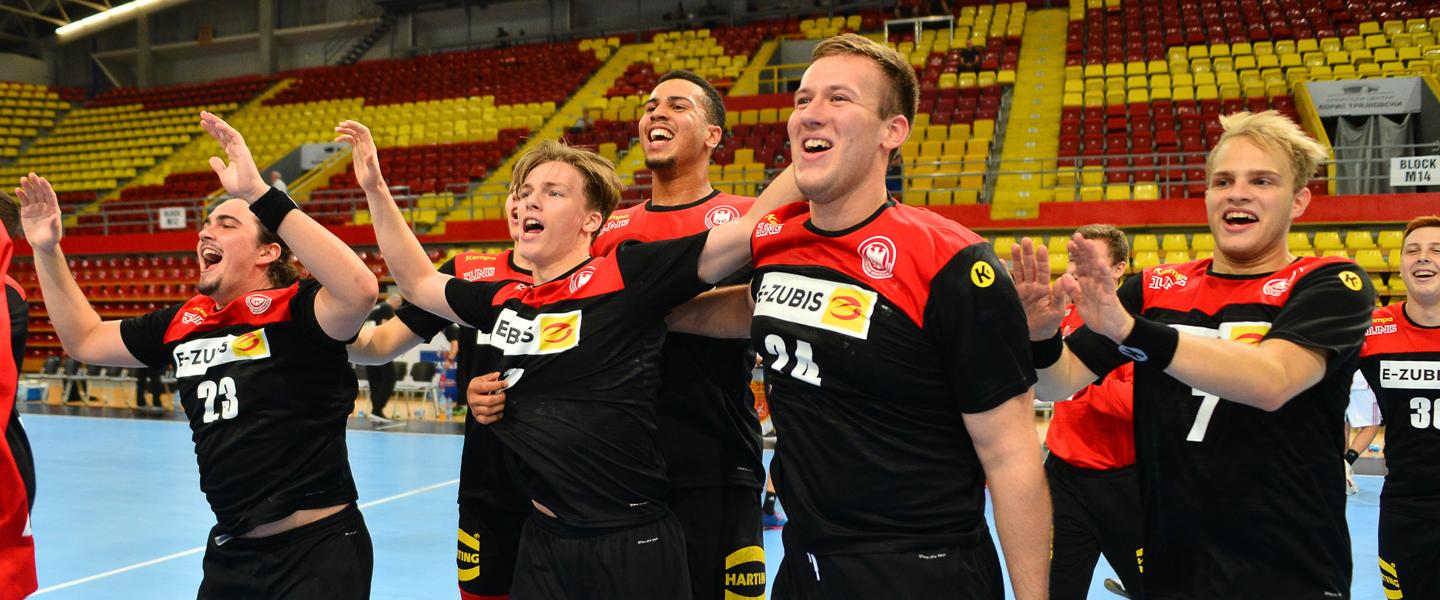 The German-made brick wall on court at the Boris Trajkovski Arena in Skopje tonight was made of extra-strength cement it appeared as Hungary could only score seven first half goals – the second-lowest first half score to date at the 2019 IHF Men's Youth World Championship in North Macedonia after the six scored by Tunisia and Canada against Iceland and Sweden respectively.
Germany will now face the winners of the late quarter-final between Denmark and Spain while Hungary move into the 5-8 placement round.
QUARTER-FINALS
Germany vs Hungary 26:16 (14:7)
Boris Trajkovski Arena, Skopje
At 7:4 down Hungary coach Krisztian Karpati took a time out with barely over 10 minutes gone, but even he would have been shocked at his team's failure in front of goal for the remaining 20 minutes of the half with his side registering just three more strikes.
It got worse after the teams came out from the half time break (14:7), with Hungary scoring just twice in the first 10 minutes as Germany opened a 10-goal lead (19:9) with 20 minutes left.
The game appeared over already and it was clear when the Hungarians, still buzzing after their eighth-final victory over Croatia yesterday, could not mount a significant comeback, scoring just seven more strikes in the half.
Germany dominated all over the court, particularly with an impressive nine strikes when a player down, which they experienced seven times, concluding with a red for Tom Bergner at the end of the match following his third two-minute suspension, but by then, coach Erik Wudtke had had the luxury of fully rotating his bench ahead of a rest day tomorrow and semi-final clash on Saturday.
The German handball machine is rolling in full-effect and they are warming up nicely as they look to beat their best ranking in the competition, third place, gained back in 2013.
"We are taking it step-by-step," said Wudtke to IHF.info after the match. "Today, defence was the reason why we got the victory as in the first half we had a very good co-operation between the goalkeeper and the defensive line.
"This was the basis of the victory today, but I heard from a very old coach once that there's always a chance for a comeback and when Hungary tried everything after the break, we stayed cool and pulled through."
Best player of the match: Julian Koster (GER)