"A very good job" - President Moustafa closes North Macedonia 2019
18 Aug. 2019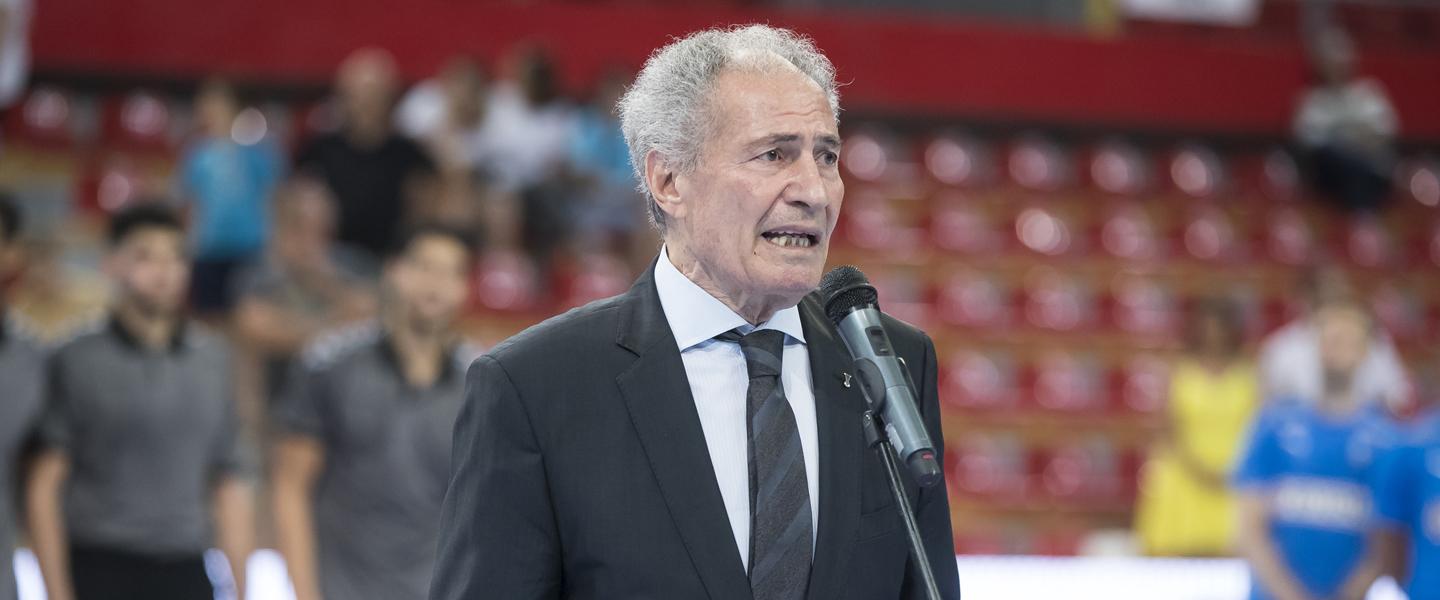 The eighth edition of the IHF Men's Youth World Championship came to an end in Skopje, North Macedonia this evening with the closing and medal ceremony at the Boris Trajkovski Arena.
The top three teams – Egypt, Germany and Denmark – took to the court to hear IHF President, Dr Hassan Moustafa deliver his closing speech, before the medals were awarded by Director of the Agency for Youth and Sports of the Government of North Macedonia, Darko Kaevski, IHF Executive Committee Member, Frantisek Taborsky, Secretary General of the Macedonian Handball Federation, Filip Miloshevski, Chairperson of the IHF Commission of Organising and Competitions, Per Bertelsen, President of the Macedonian Handball Federation, Zivko Mukaetov and Dr Moustafa.
Following the ceremony, Mukaetov handed back the IHF flag to President Moustafa, who then passed it over to Konstantinos Gkandis from the Hellenic Handball Federation (HHF), who will host the next edition of the IHF Men's Youth World Championship, in 2021 in Greece.
"I want to give my gratitude to all the organising committee and the Macedonian Handball Federation and all others who did a very good job," said Dr Moustafa. "I hope that you continue to work as hard as you can to promote and develop our sport worldwide.
"I also want to give my congratulations to all the teams who participated at this world championship and wish all the nations the very best of luck at the next youth world championship in Greece."

Ahead of the final, President Moustafa met with Gkandis and representatives from the HHF to discuss the 2021 IHF Men's Youth World Championship. Also in attendance at the final today was Andreas Michelmann, President of the German Handball Federation (DHB).