Brazil finish 21st with defeat of continental rivals Chile
15 Aug. 2019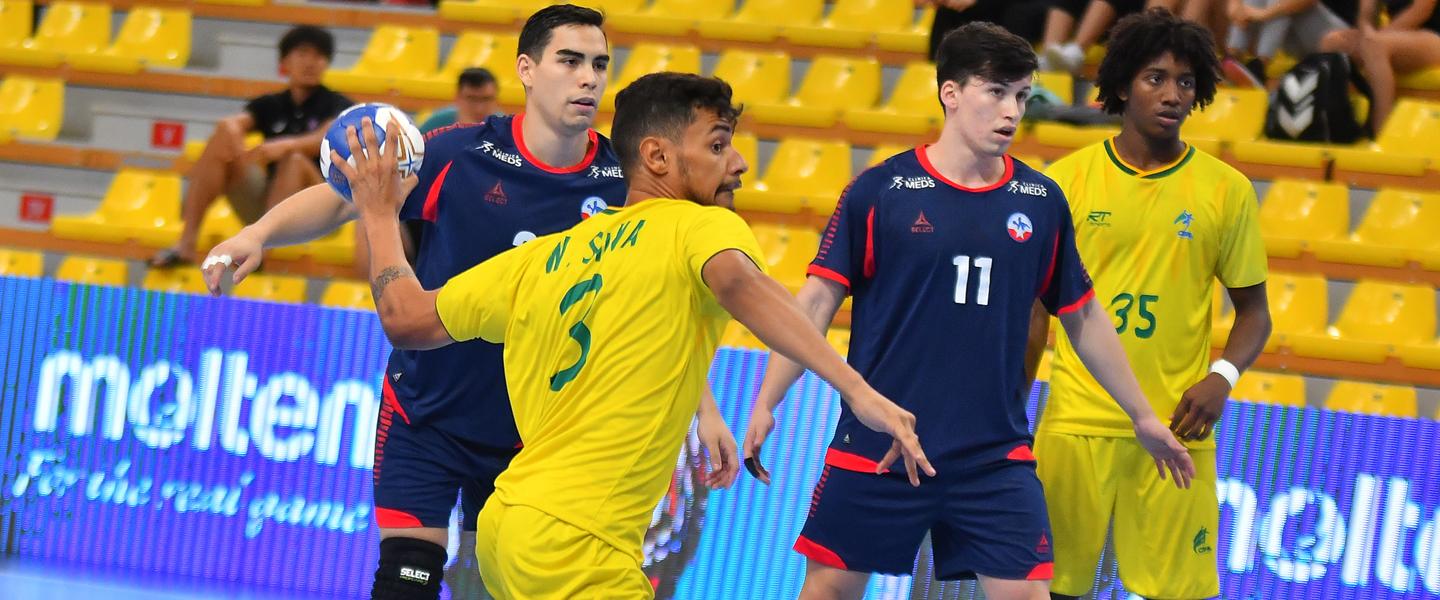 A competitive first half made way for a one-sided second period as Brazil ended the 2019 IHF Men's Youth World Championship in 21st position – their lowest-ever ranking since appearing in every tournament from 2007 onwards.
21/22 PLACEMENT MATCH
Chile vs Brazil 22:30 (13:14)
Boris Trajkovski Arena, Skopje
Despite their celebrations at the end after this comfortable win, it was a desperately disappointing tournament for Brazil, who ended with their lowest-ever ranking in seven appearances at a youth world championship, finishing lower than last time around, in 2017 (19th).
Missing captain Tarcisio Freitas Oliveira with what could be a serious knee injury, Brazil were slow to start asserting their regional dominance, finding themselves down 4:0 after six minutes and not able to draw equal for nearly the whole first half, until Jose Luciano Costa da Silva scored his fifth strike of the half to make it 13:13 (27th minute) and then teammate Luis Andre Saboia da Silva put his side in front for the first time moments later (14:13) to send Chile into the break disappointed.
After the pause Chile could not come level again, only able to come within one and then had a disastrous final quarter, scoring just twice in the last 15 minutes as Brazil moved up a gear to confirm a win in their last game.
Best player of the match: Jose Luciano Costa da Silva (BRA)