Impressive comeback sees Spain eliminate European champions
14 Aug. 2019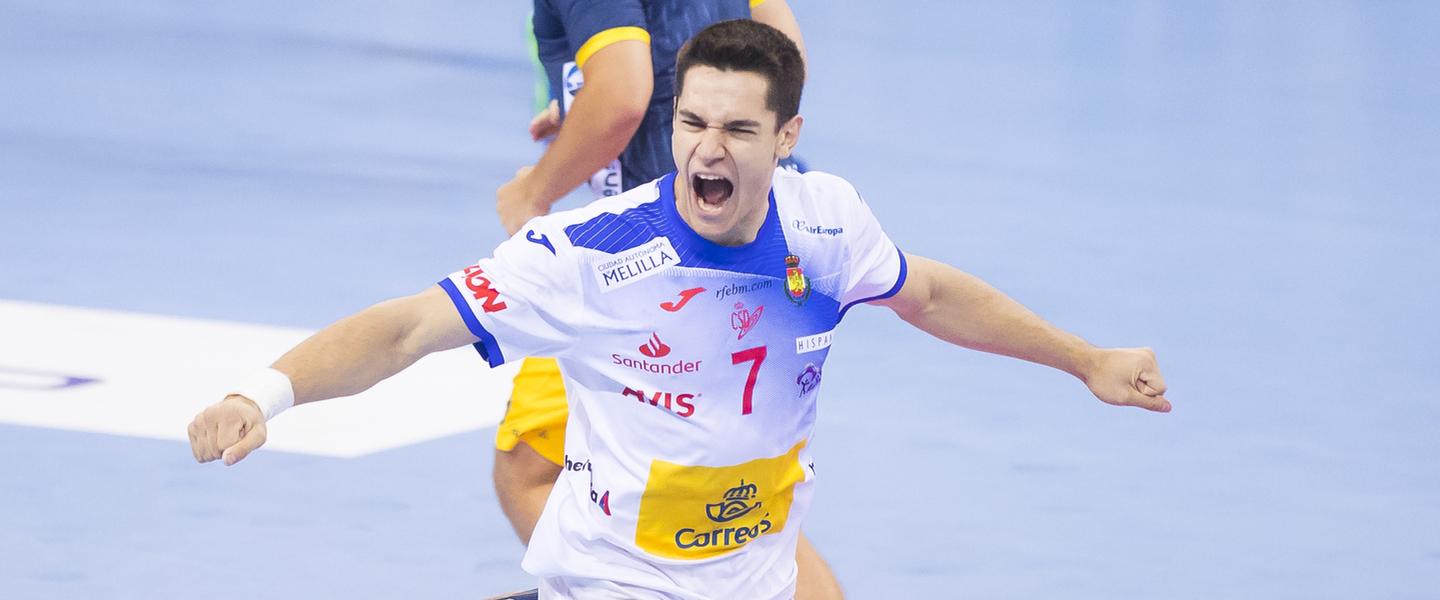 The last eighth-final in Jane Sandanski Arena saw a nail-biting match decided in the final stages, after Spain trailed throughout and took the lead for the first time with 12 minutes remaining. In the end, it was defence that won Spain the game and took them to their second consecutive IHF Men's Youth World Championship quarter-final. 
EIGHTH-FINAL
Spain vs Sweden 28:27 (16:18)
It was an impressive comeback from Spain, after their opponents were in control throughout the first 47 minutes – but the U18 EHF EURO 2018 champions Sweden were ultimately overpowered in the final stages before the buzzer. 
After Alberto Diaz Hernandez pulled Spain in front for the first time at 25:24, they forged ahead to a three-goal advantage at 28:25 with seven minutes on the clock. It was Hernandez who struck with what turned out to be the winning goal in the 53rd, as Sweden had the last say with two successful shots that pulled the difference to just one ahead of full-time. 
Sweden had a stronger start and created an early lead at 6:3 after 10 minutes, leaving Spain fighting to close the gap right through until the last quarter of the game. Spain had problems defensively in the first half especially, and their reliable goalkeeper Roberto Rodriguez Lario was able to save only four shots off the 17 he faced before being replaced by Jorge Perez Molina. 
Molina could not give his side the turn in tide they needed however, and Spain stayed behind by a steady two to three goals as half-time approached. When the match resumed, it looked as though the European champions were going to stay in control, as they led by a margin as clear as five goals, 19:24, in the 41st minute. 
Remarkably, it was six suspensions within two minutes that proved the turning point for Spain. Both teams counted three fewer players on court, and it was Spain who found the way to profit. During the suspensions and after they ended, Spain scored seven unanswered goals, which took the score from 19:24 to 26:24 in the 49th. 
Sweden broke their scoring drought and the pressure was on. With the last goal scored in the 56th minute, defence was critical in the end, and it was Spain who proved stronger. 
Player of the match: Oscar Garcia Sanchez, Spain