Norway join Spain on seven points; ranking to be decided
12 Aug. 2019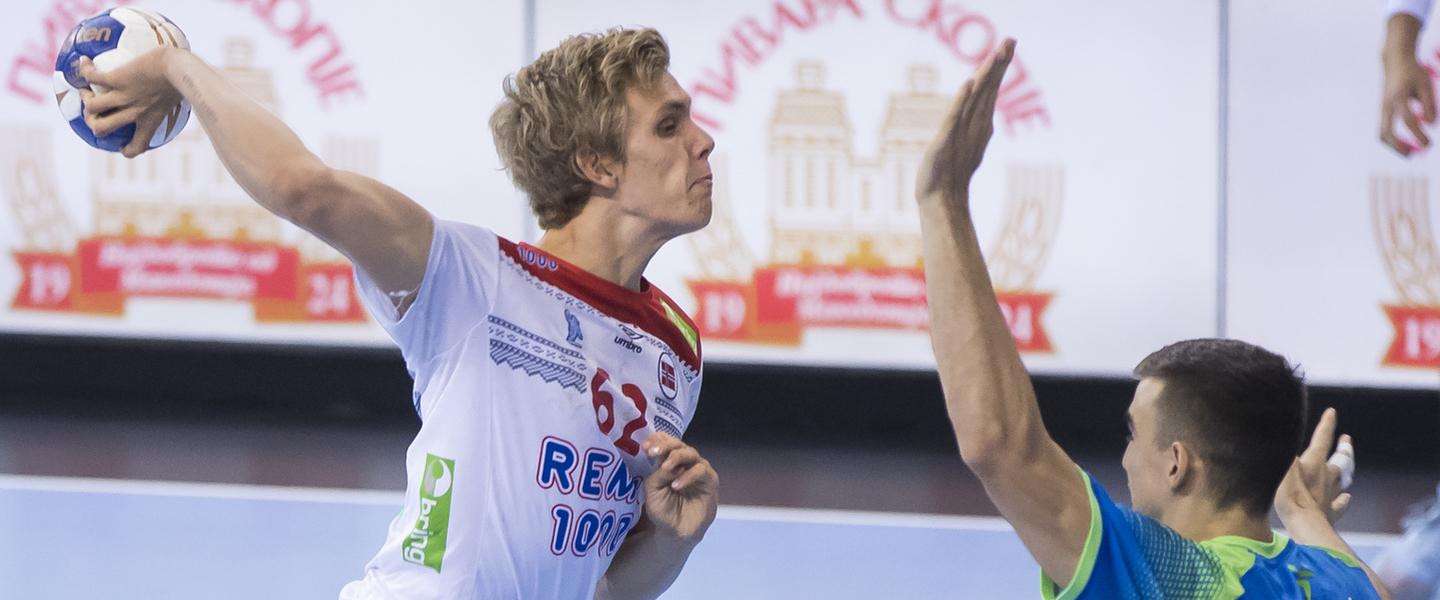 Norway recorded their third victory at the 2019 IHF Men's Youth World Championship in the second match of round five for Group A on Monday evening, defeating Slovenia with a clear margin. The result takes Norway's points tally to seven, where they sit alongside Spain, who have yet to play their round five match. 
If Spain are defeated by Croatia in the final preliminary game for Group A, which side places third will be decided by goal difference. The commanding victory over Slovenia has helped Norway in this regard. 
GROUP A
Slovenia vs Norway 25:34 (11:22) 
Norway were dominant throughout the first half of the match, before a stronger second period from Slovenia – but the distance at the break proved insurmountable and the Scandinavian side were the clear victors long before the buzzer. The score for the second half was actually in favour of Slovenia, 14:12, but when a team trails by 11 goals at half-time, a comeback is near impossible. 
That proved the case for Slovenia, though they played with far greater attacking efficiency in the second 30 minutes. At the other end of the court however, Slovenia had significant trouble stopping Norway's attack. After Jost Jurican started in goal, he was replaced in the ninth minute following seven shots faced with no saves. He returned in the second period, when Miljan Vujovic left the court on five saves. 
In offence, Slovenia relied heavily on an outstanding game from Jan Hocevar, who tallied 10 goals – six of which were scored in the second 30 minutes, highlighting Hocevar's importance in his team's improved second-half performance. Only three other Slovenia players scored more than one goal in the first half. 
For Norway, Magnus Galabuzi Segujja, Ola Hoftun Lillelien and Jorg William Fiala Gjermundnes all shot four goals at 100 accuracy in the opening period. Indeed, only two Norway players did not score all their attempts in the first half. Meanwhile, their goalkeeper Andre Bergsholm Kristensen had a huge game, with 18 saves at 43%. 
Norway were quick to create a decisive lead in the first half, pulling away to 12:5 at the end of the first quarter. After their 11-goal advantage at the break, the distance was reduced a little at the 45-minute mark, 17:27, and they finished with a score line of nine in their favour. 
Player of the match: Ola Hoftun Lillelien, Norway