Saudi Arabia collect first Youth World Championship victory
12 Aug. 2019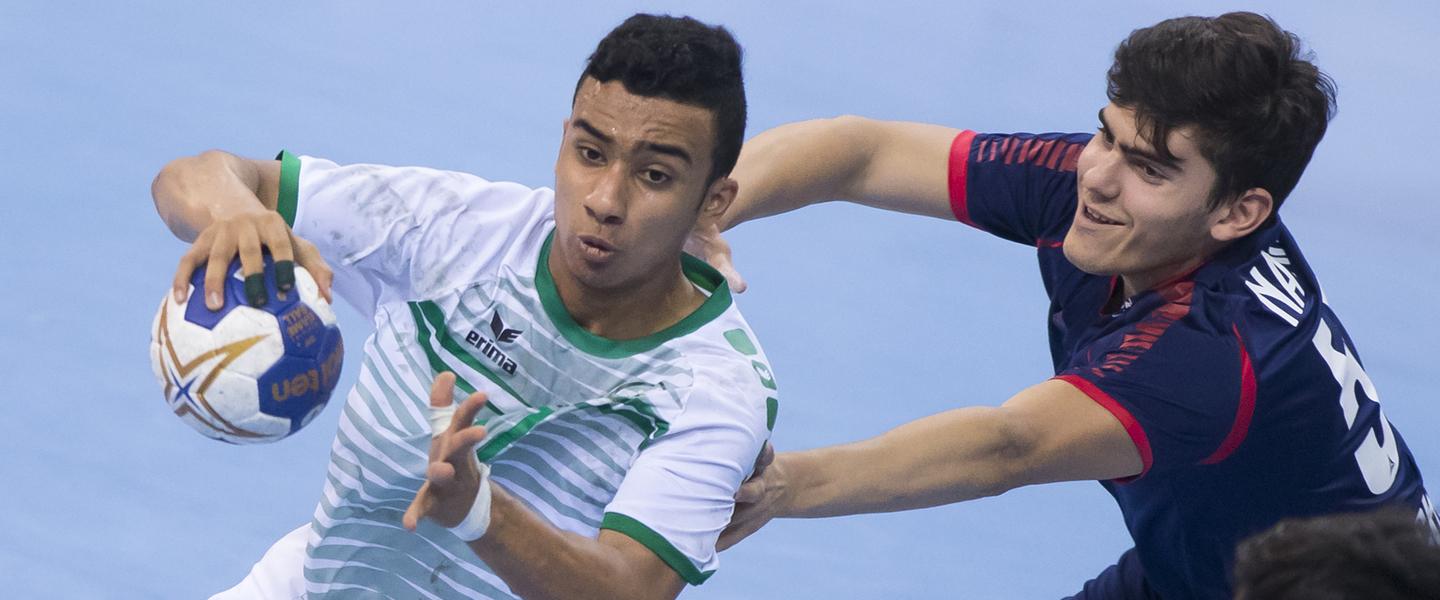 After Chinese Taipei did so in the opening round five match for Group B earlier in the day, Saudi Arabia recorded their first win ever at the IHF Men's Youth World Championship in the first game of the round for Group A. The Asian team led Chile through the entire match after taking the advantage early.  
GROUP A
Chile vs Saudi Arabia 25:29 (11:13)
Saudi Arabia were the first on the score board and, once they claimed the upper hand, they never relinquished it. However, their advantage did change between a decisive margin and a narrow edge in the first 35 minutes, before they completely controlled the final stages to finish with a comfortable result at the final whistle. 
A slow start for Chile meant they spent the entire opening 30 minutes fighting to close the gap. At the 10-minute mark, Saudi Arabia were already clearly in front with a 7:2 advantage, before Chile staged a comeback that saw them come within two goals, 9:7 in the 17th. In the last minutes of the half, Chile reduced the deficit to just one – but that ray of hope proved temporary. 
Saudi Arabia returned stronger and were quick to reopen a clearer advantage, led by an eight-goal game from Hamdi Mohammed Aboobaid. When they hit 20 goals in the 44th minute, Chile had added just three more to the score board, and the distance was soon insurmountable as Saudi Arabia continued to pull further in front. 
Chile never gave in, but Saudi Arabia were comfortable as the minutes ticked down. When Murtada Ahmed Alqasir scored his fifth goal off five attempts in the 56th minute, he decided the outcome as his team moved ahead to 27:20. 
Player of the match: Hamdi Mohammed Aboobaid, Saudi Arabia