Germany confirm second place spot in group D
12 Aug. 2019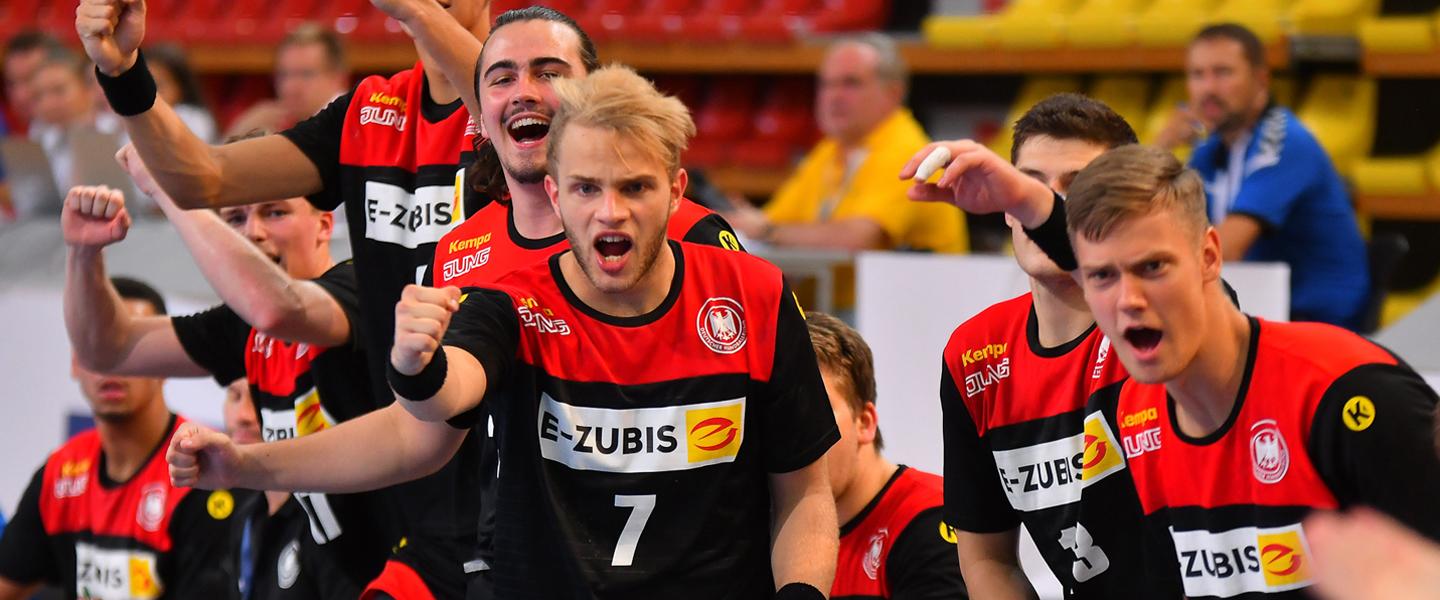 Both Iceland and Germany were confirmed as qualified for the eighth-finals ahead of this game, effectively a battle for second place after Portugal opened the day with their fifth win.
In the end, Iceland could only lead for the first 10 minutes before Germany took control, allowing their opponents to only score five more goals in the half and take their points total to eight in the group. Iceland had a number of players with injuries, most notably though, key player Haukur Prastarson was not even named on the start list.

GROUP D
Iceland vs Germany 22:26 (9:13)
Boris Trajkovski Arena, Skopje
Germany secured second place in preliminary group D with a comfortable win over Iceland in the end, despite a close second half which had come after the Germans restricted their opponents to just nine goals in the first 30 minutes.
Right at the end of the half, a 3:0 run for Germany helped them extend their lead and with 20 minutes to go, the lead was five (18:13), but Iceland came back with a 3:0 run themselves and with just under 15 minutes left the difference was two in favour of Germany (18:16).
Moments later, Iceland had the opportunity to go within one, but they turned the ball over at 19:17 down and the Germans did enough for the rest of the game to stay in front, extending their lead with another 3:0 run (50th-55th minute) to make a difference of five again (24:19) and kill the game.
The win was a small revenge for Germany after they lost 23:22 to their opponents in the main round of the M18 EHF EURO in Croatia last year but they will have to wait to discover their opponents until the conclusion of group C with the match between North Macedonia and Japan tonight at 20:30 (local time).
"Once an old coach told me that I have to cheer for every victory and this is the case today," said Germany coach Erik Wudtke. "I am not satisfied the way we played but I am satisfied that we won."
Best Player of the Match: Veit Mavers (GER)

Photo: WCH 2019 / Filip Viranovski