Professional Portugal progress perfectly
12 Aug. 2019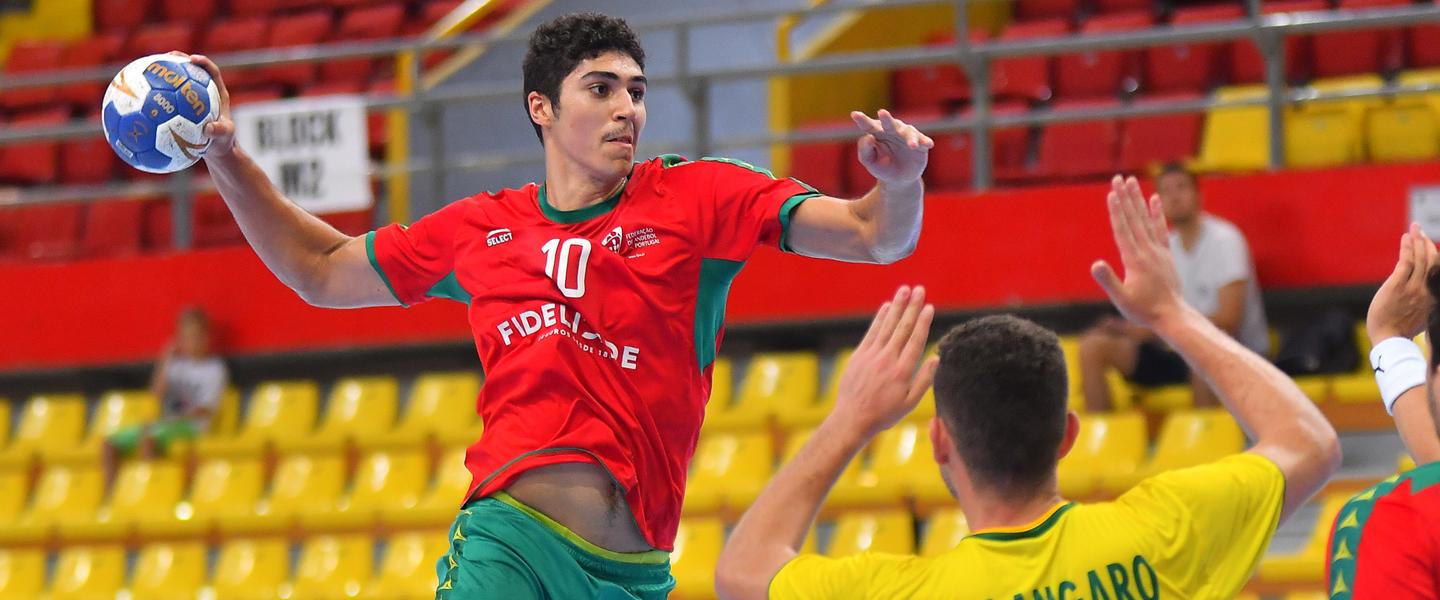 Despite already confirming their progression through to the eighth-finals earlier on in the preliminary round, Portugal turned on the style against bottom side Brazil to cement their first place and move into the last 16 full of confidence.
GROUP D
Brazil vs Portugal 29:36 (14:19)
Boris Trajkovski Arena, Skopje
Brazil led once in this match, having opened the scoring, but five minutes later it was already 4:1 to Portugal, and by half-time the difference was five (19:14).
Their coach Alberto Gallina had already taken his first time out with just 12 minutes on the clock with his Brazil side down by three (8:5) but this lead did not change until a few minutes from the end of the first half when Portugal went on a 3:0 run, which included strikes four and five from Joel Ribeiro, who would end the half with six and the match with nine – and the best player of the match award.
The second half saw Brazil come within three but that was as close as they would get against a Portuguese side who were firing on all cylinders.
With both teams assured of their final ranking positions going into the match, both coaches utilised the opportunity to give all 16 of their players court time as they can enjoy a rest day tomorrow before both teams continue their Skopje experience as they head in very different directions.
"I am glad that we continued our winning streak," said Portugal coach Carlos Martingo. "We have five wins out of five games and tomorrow a new championship begins for us."
For Gallina, his team now moves into the 17-24 Placement Round, and he was left to reflect on the exact opposite – five losses in a row. "We weren't that bad in this championship," he said. "We showed some good games, but our group was very strong."
Best Player of the Match: Joel Ribeiro (POR)
Photo: WCH 2019 / Filip Viranovski