Egypt to eight points; await France vs Sweden result
12 Aug. 2019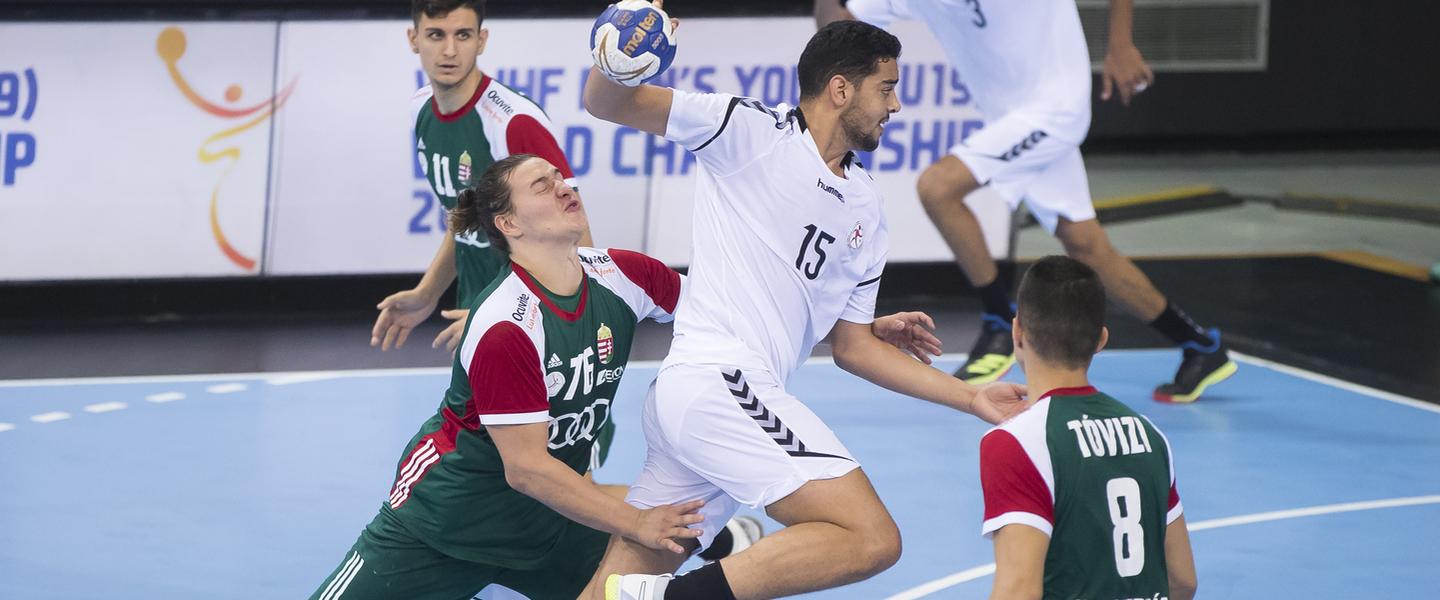 Egypt did their job in the tight race for first place in Group A, as they defeated Hungary after a competitive match and took their points tally to eight. With Egypt, France, Hungary and Sweden all entering round five on six points, first place on the table was completely open – and Egypt did what they could to secure it with their victory in the second match of the day in Jane Sandanski Arena. 
The African side now await the results of the Sweden versus France encounter, which will determine whether Egypt place first or second. 
GROUP B
Hungary vs Egypt 24:31 (14:19)
With the possibility of staying in fourth or leaping to first on the Group B table, Egypt entered the round five clash highly motivated – a fact that was evident in every single play during the course of the match. Egypt fought hard for every ball, defended at 100% and attacked with speed and intensity. 
Though Hungary coach Krisztian Karpati rotated his line-up extensively, with only three court players not making their way onto the score board in the first 30 minutes, they could not find the recipe to take the lead. Egypt were in front from the first goal scored, holding a 9:7 advantage at the end of the first quarter and a four-goal lead at half-time. 
While Hungary's goalkeepers combined for just five saves in the first period, Egypt keeper Abdelrahman Mohamed Homayed stopped eight shots, including two out of the three penalties he faced. In attack, captain Ahmed Hesham Elsayed was the clear leader from the back court, with five goals from five attempts in the first period and a total of seven at the final whistle. 
Egypt's back court was the key in offence, while in defence they found a 5-1 system worked most effectively. When the back court themselves were not breaking through, they often found the line player, as Hungary's defenders focused on the backs. 
Hungary worked hard to keep within reach in the second period, and certainly pushed Egypt to play their best game, as they came as close as two goals more than once. The last such score line was at 21:23 in the 50th minute, before Egypt had a much stronger finish and pulled away to a commanding seven-goal win. 
Player of the match: Ahmed Hesham Elsayed, Egypt