Last Group D eighth-final ticket: Serbia or Tunisia?
11 Aug. 2019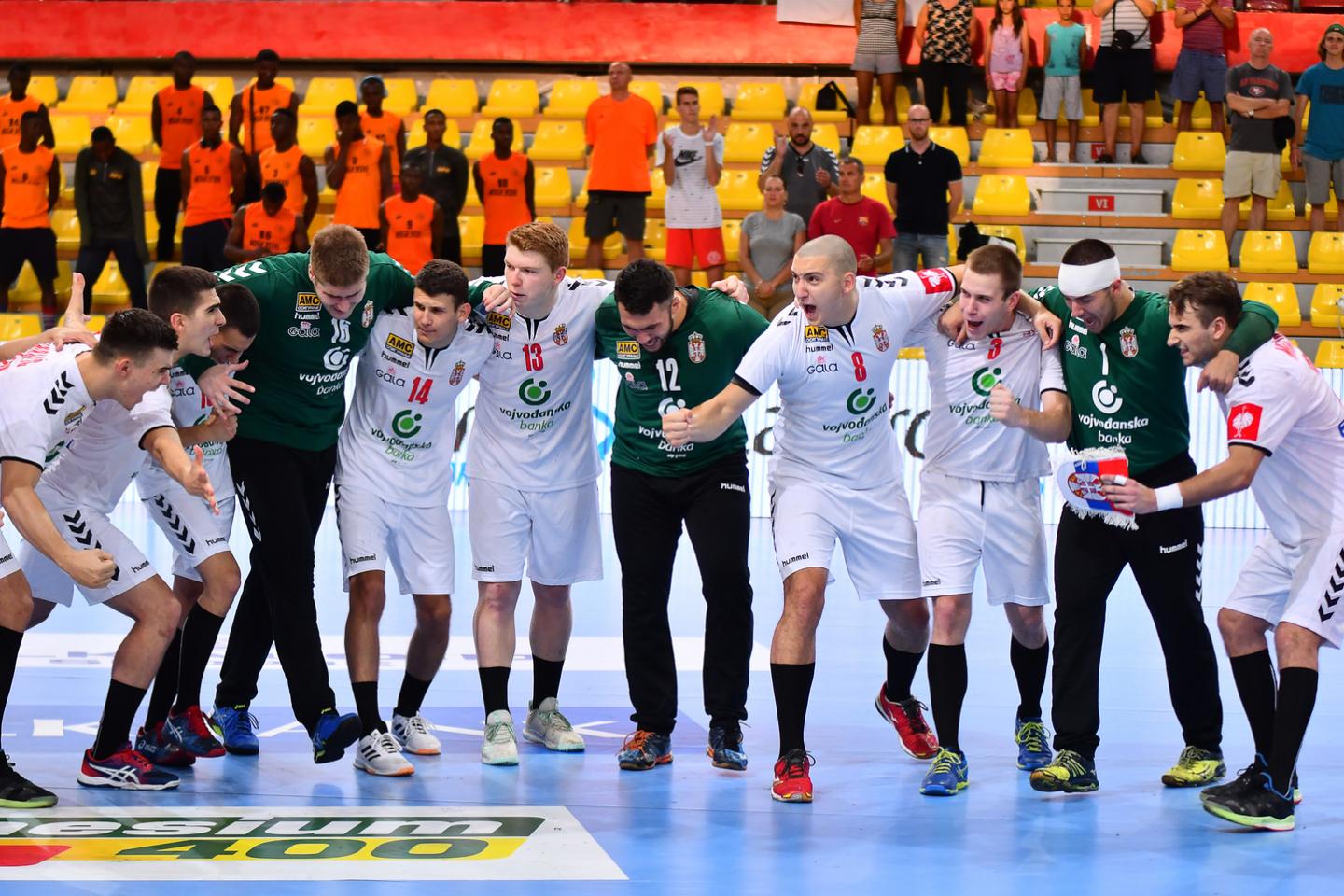 With one round left to play for Group D at the 2019 IHF Men's Youth World Championship, three of the four eighth-final spots are decided. Portugal, Iceland and Germany are all safely through to the knock-out stage and will play only for their final group ranking in round five. 
The last place in the eighth-finals is to be decided between Serbia and Tunisia in a direct battle. 
GROUP D
Feature match: Serbia vs Tunisia
Boris Trajkovski Arena, 12:30 local time
Both Serbia and Tunisia enter round five with just one win under their belt, though the European side have been particularly unlucky considering their fairly close score lines. Serbia were beaten by Brazil in their opening North Macedonia 2019 clash with a six-goal margin, before a one-goal loss to Portugal in a thrilling match decided in the last seconds. They were defeated clearly by Germany, then lost to Iceland by four. 
Serbia's performances show they are a quality team and with just a touch more luck they might have arrived in round five already sure of a place in the next stage. Coach Aleksandar Radosavljevic agrees that his team have been agonisingly close to stronger results. 
"We had a good start at this championship, and then that match with Portugal came. After that we were hit by injuries," said Radosavljevic after the round four loss to Iceland. "We have one last chance to reach the eighth-finals on Sunday."
Tunisia lost to Iceland with a similar margin in their round one match at North Macedonia 2019, and earned their first set of two points with a thrilling one-goal win over Brazil in round three. It was round two that really hurt Tunisia, as they were decisively beaten by Germany – 15:36. In round four, the African side suffered their third defeat, losing to Portugal by seven goals. 
With the results, both teams sit on two points – and the winner of the encounter will clinch the eighth-final place. 
Germany, Iceland and Portugal aim for best possible position  
Portugal have been something of a surprise at North Macedonia 2019. They ranked behind the three other European sides in the group at last year's continental championship for this age category, and did not actually qualify for the World Championship with their 12th-place finish. They received a place at North Macedonia 2019 as a replacement – but then beat Germany, Serbia and Iceland, as well as Tunisia, to arrive at round five with the maximum eight points. 
Portugal are alone on top of the table, and now play for a final set of two points versus Brazil in the opening match at 10:30 local time. For Brazil, the eighth-final race is over, but the South American team will undoubtedly aim to finish their preliminary round campaign with one win after only losses previously. 
Iceland and Germany will close the round for the group when they take the court at 14:30 local time. The teams enter the final day of preliminary matches with six points each, and the winner of this encounter will therefore secure second place on the table behind Portugal. 
Photo: WCH2019 / Filip Viranovski