Norway to third in Group A with clear win vs Saudi Arabia
11 Aug. 2019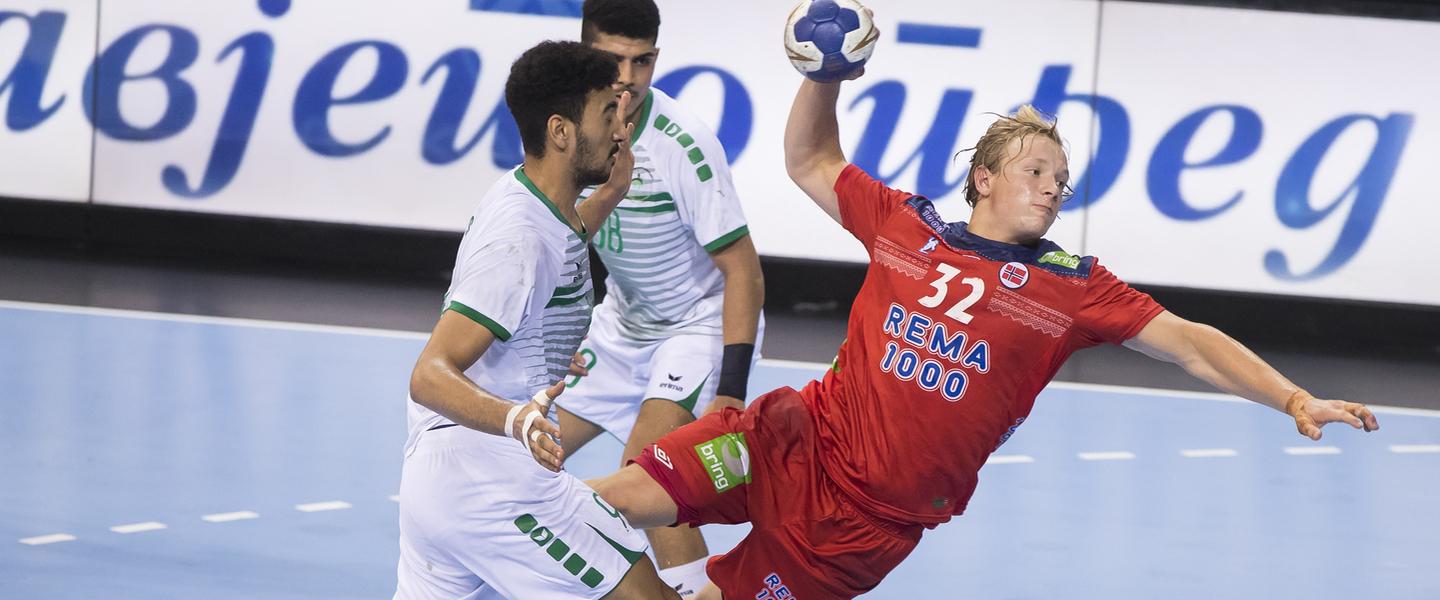 Norway closed round four for Group A at the 2019 IHF Men's Youth World Championship with a commanding victory over Saudi Arabia, which took the Scandinavian team to third place on the table as they leapfrogged Slovenia. Norway will play Slovenia to decide third position in the group in round five, while Saudi Arabia – on zero points alongside Chile – will battle for fifth.  
GROUP A 
Saudi Arabia vs Norway 23:35 (9:18)
There was never any doubt that Norway would claim the win over Saudi Arabia, as the European side immediately took the lead and held it firmly throughout the game. Norway scored three unanswered goals before Saudi Arabia added their first, setting the tone for the match quickly. 
After just eight minutes, the Scandinavian side already had a five-goal lead, and coach
Johnny Jensen was able to rest his key players ahead of their critical match versus Slovenia on Monday, which will decide third place in the group. 
Saudi Arabia managed to score a reasonable number of goals, showing that their attack could provide some challenge to Norway's defence – but at the other end of the court they had little answer for the European team's offence. Norway hit a 10-goal lead late in the first half, at 17:7 off a fast break from Ola Hoftun Lillelien – one of their seven scored in the opening 30 minutes. 
With the game as good as won with a difference of nine at the break, Norway slowed their pace in the second period. Nevertheless, they were clearly in control and on their way to victory when they held a 26:16 advantage as the final quarter began. 
Both Norway's goalkeepers caused trouble for Saudi Arabia's shooters, with six saves at 50% from Andre Bergsholm Kristensen in the first period and seven from Thomas Kristoffersen Langerud in the second. They also combined for three penalty saves. Norway's top scorer was Mads Falck Rekstad, with a perfect seven goals from seven attempts. 
Player of the match: Mads Falck Rekstad, Norway